Product Manager (SaaS/ecommerce) – Stamped.io Pte Ltd
Product Manager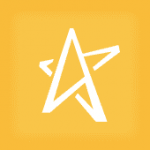 Stamped.io Pte Ltd (11-50 Employees, 471% 2 Yr Employee Growth Rate)
74% 1-Year Employee Growth Rate | 471% 2-Year Employee Growth Rate | LinkedIn | $0 Venture Funding
What Is Employee Growth Rate & Why Is It Important?
About Stamped:
Stamped is an AI-powered ecommerce marketing platform that enables direct-to-consumer brands to accelerate business growth by enhancing user engagement, increasing revenue, and improving customer satisfaction through Reviews & Ratings, Q&A, Visual Marketing, Loyalty & Referrals. Our constant focus on customer success and seeking new innovative ways to help brands get more value out of our products and services have made us one of the fastest-growing companies in the industry.
We are a fully remote start-up team, headquartered in Canada and Singapore with team members based all around the world. Join us as we take Stamped to the next level!
Please note, for this role, we are seeking candidates who are currently legally entitled to work in North America.
Role:
We're looking for a SaaS-obsessed Product Manager to join our rapidly growing team. This new role will focus on bridging the gap between technology and go-to-market at Stamped, including identifying product feature opportunities, supporting definition of our integration roadmap, performing competitive analysis, and working closely with technology leads and our customer-facing teams. This role will report to our Chief Technology Officer.
Responsibilities:
Work closely with our Features, Integrations and Tooling technology teams to scope projects and define our roadmap
Work closely with UX in translating product initiatives to best in class experiences
Be responsible for developing, orchestrating and stewarding Go to Market strategies from early initiative to successful launch
Collect feedback from our customer-facing teams (Sales, Success, Support & Marketing and Partnerships) to inform our product roadmap, in coordination with our COO, CTO and Technology leads
Dig deep into Stamped's competitive set across pricing, features, integrations, positioning, UX, etc.
Establish and monitor key product metrics to set direction for our initiatives, including selecting and setting up an analytics & tracking tool (e.g., Mixpanel, Amplitude)
Evaluate our current product across customer dashboard, merchant storefronts and our own website to make recommendations
Actively define scope of new integrations initiatives including feedback from our customer-facing teams, input from technology teams, and understanding of how competitors have implemented the same integration(s)
Be obsessed with experience optimization, and user efficiency
Communicate our product clearly to internal stakeholders
Requirements:
Deep understanding of the web/ecommerce/SAAS industry best practices and competitive landscape
Ability to draw on past experience to define a clear (preliminary) vision for Stamped's product direction, familiarity with Stamped's business
Expert with analytics tools, and building strong visualizations of usage patterns and insights
Comfortable developing user personas, and building clear customer journey maps to describe best in class experiences
Strong blend of technical & go-to-market understanding, ability to work smoothly with both engineering teams and customer-facing roles
Working knowledge of SQL, Rest APIs, Javascript and Product Management tools such as Jira or Asana
Solid understanding of CAC / ARPU / Churn / CLTV – you live and breathe SaaS metrics
Creative and energetic with ability to inspire and motivate others
Flawless communication skills, strong ability to articulate a vision
Benefits:
What's in it for you?
Work with a passionate, multinational and diverse team of tech enthusiasts
A fully remote company driven by deliverables, not hours
Grow and own your discipline
$500 USD home office set up allowance
$500 USD annual education budget
A foundational member of our team here at Stamped!
Why Choose Stamped?
You will be joining us at an inflection point for the Stamped product and team. We have experienced significant growth, our customers love us (but don't just take our word for it), and we recently joined the WeCommerce family.
If you're the type of person that seeks out new challenges, wants to work with some of the best people in the SaaS e-Commerce space and make a meaningful immediate impact on a growing company, this is for you!
Stamped values diversity. We are committed to equal opportunities and creating an inclusive environment for all our employees. We welcome applicants regardless of ethnic origin, national origin, gender, gender identity, race, colour, religious beliefs, disability, sexual orientation, age or marital status.