Product Manager – Shippabo
Product Manager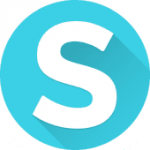 Shippabo (11-50 Employees, N/A 2 Yr Employee Growth Rate)
N/A 1-Year Employee Growth Rate | N/A 2-Year Employee Growth Rate | LinkedIn | $3.1M Venture Funding
What Is Employee Growth Rate & Why Is It Important?
Description
About Us
Shippabo is a cloud-based supply chain management platform built by a team of shippers and supported by a highly technical and passionate logistics and engineering team. Our goal is to be the logistics backbone to importers and exporters around the world through relentless user focus and application development centered around modern web concepts and technology.
Our Mission
Shippabo's mission is to care deeply about our customers' business by empowering their supply chain with greater visibility, collaboration, and actionable data. Through Shippabo, businesses can manage and oversee their supply chain from anywhere, at any time, and on their terms.
Our Values
Here at Shippabo, we believe in the power of empathy and trust in our team and users, proactivity and resoluteness in what we do, and continual learning and transparency in our interactions with one another.
The Opportunity
As our Product Manager, you will play a pivotal role in improving how businesses around the globe collaborate and manage supply chain logistics. Your role will be to drive value and satisfaction to our customers through sensible product craftsmanship, prioritizing impactful and measurable results, and collaborating and communicating effectively between cross functional teams. Your responsibilities will include: developing product vision and strategy, collaborate with stakeholders and users, understand and deconstruct business communications into product sense, partner with design and engineering to ship well crafted products
On a day-to-day basis as our Product Manager you:
Are self motivated and take initiative to identify product, organization, and process opportunities to
Understand Shippabo's strategic goals and mission to develop product vision, strategy, and manage the roadmap with stakeholder and business goals alignment
Able to think big and small to build impact focused features and prototypes iteratively and incrementally while executing on a larger vision
Skillfully articulate challenges, ideas, values to diverse audiences, from executives to customers, to company all-hands
Listen well to feedback from all directions to build consensus, but able to drive decision and motivate engineering team and cross functional representatives
Write clear and compelling communication from problem space analysis to product requirements to user stories
Requirements
We would love to hear from you if you:
Have a strong understanding and passion for understanding what value or benefit a product creates and an enthusiasm in using that interest to generate ideas for growth opportunities
Have experience designing web applications, systems, and experiences that people can access on any type of device, desktop, tablet, phone — within a B2B company
Have a core drive to bring excitement and enjoyment to your users
An excellent communicator who can work well with customers and diverse teams with an ability to clearly communicate product strategy, design rationale and conceptual ideas
Proficiency with a wide range of product strategy tools, metric and methodology
A portfolio of top-notch product work that demonstrates strong user understanding and informed product decisions based on a broad spectrum of metrics and analysis
Talent in high level product organization, hands on approach to understanding business processes, and strategic execution management
Have a minimum of 4 years of experience working in software product management
Previous experience with B2B application is required
Benefits
The Whole Package
Competitive Salary
We provide your equipment! (MacBook Pro, Dual Monitor, Keyboard, and Mouse)
Health, Dental, and Vision Benefits
Paid Time Off (15 days per year)
Fringe Benefits
WeWork credits
Work with GREAT people
Company Retreats
#BI-Remote