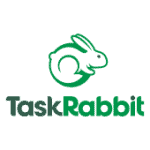 TaskRabbit (501+ Employees, 15% 2 Yr Employee Growth Rate)
TaskRabbit is a platform that matches up users with help on furniture assembly, moving, and other handyman services.
5% 1-Year Employee Growth Rate | 15% 2-Year Employee Growth Rate | LinkedIn | $37.7M Venture Funding
What Is Employee Growth Rate & Why Is It Important?
Overview
TaskRabbit is a remote-first company with employees distributed across the USA!
DataBird journal's "Best Places" Best Companies for Diversity, #1 2019 and 2020
DataBird journal's " Best Places" Best Companies for Women, #4 2019 and #1 2020
About the Job
TaskRabbit is looking for a Product Marketing Manager to join our marketing team. As a member of the Product Marketing team, you'll bring our vision for existing & new features, customer services and experiences, and messaging to life. You'll understand the evolution of our business while generating new marketing strategies and opportunities for use across our different product lines to drive growth and retention. You'll leverage a deep understanding of marketing positioning, market research, and competitive intelligence to work closely with product managers and marketing teams to drive feature development, promote usage, develop messaging strategies, and monitor the results of these efforts.
In this role, you will grow your influence across internal teams including marketing, engineering, data, and product to uncover new ways to drive growth. You will manage long-term vision and deliver impact for TaskRabbit's different product lines. You will investigate, analyze, and deploy new ways to connect with our users that make our customer experience delightful, engaging, and relevant. You're a builder of ideas and strive to question the status quo in an effort to develop ideas that are transformed into actual products that positively impact our users. You will be thinking of the entire consumer journey from discovery to conversion while using your skills to push innovation into new frontiers.
Responsibilities:
Strategy: collaborate with Product, Engineering, and Data to ideate/research, evaluate, and develop new product features that improve UX, retention, engagement, and LTV.
Communication: develop product marketing plans and value propositions for any TaskRabbit product lines for use within marketing channels.
GTM: shape go-to-market strategy and GTM execution of consumer features and services. Plan and execute programs and messaging that drive demand for these products and features by working with marketing, product, design, and data teams.
Analytics: partner with relevant teams on quantitative/qualitative research that provides actionable insights to influence marketing decisions of new and existing features.
Research: develop a strong working knowledge on competitive products, trends, and technologies.
Responsible for performance against key top-line business KPIs including increasing frequency of usage, reducing churn and improving retention. Partner with creative and product teams to develop new product experiences assets that align with our brand guidelines.
Responsible for performance against key top-line business KPIs including increasing conversion, usage, reducing churn, and improving retention.
Work cross-functionally with product managers, data scientists, designers, marketing, operations, and engineers to build and launch strategies that uncover member insights, create the experimentation roadmap, and execute a rigorous A/B testing agenda to enhance product marketing/messaging effectiveness.
Create and optimize segmentation and content personalization strategies by leveraging LTV, RFM, and user segmentation / preference.
Create marketing plans that drive awareness, engagement and product adoption among new, existing, and potential members/subscribers.
Own member and product insights by understanding how TaskRabbit members engage with our product(s) throughout their entire lifecycle. Build data-driven, actionable insights that inform product and messaging strategies.
Work with our marketing function to build and execute lifecycle/ad-hoc campaigns across our marketing channels (email, push, SMS, social, paid acquisition, blog, content, etc.) while testing new channels to increase engagement with TaskRabbit's products.
Research the market, competition and members to identify trends, pain points and opportunities for growth. Have a strong baseline understanding of where, why, and when we win or lose members.
Qualifications:
5+ years of professional experience in marketing in a corporate or startup environment
2-3 years of product marketing experience, specifically with Agile product teams (consumer technology and/or marketplace/gig-economy experience preferable)
Experience managing teams and leading Product Marketing roadmaps with Product and Engineering teams
Deep experience developing marketing features and programs through web, mobile web, and app
Strong project management abilities to plan and execute complex cross-functional initiatives
Track record in developing and executing A/B tests, analyzing and translating data into business and consumer insights
Excellent communication skills: verbal, written, and visual
Ability to translate complex concepts into simple, clear and intuitive language
Strategic and analytical thinker, experience with SQL is huge plus (or willingness to learn SQL)
Customer focus, with a deep understanding of the value TaskRabbit provides for users
Growth mindset, adaptability, and a drive for continuous improvement
About TaskRabbit
TaskRabbit is a marketplace platform that conveniently connects people with Taskers to handle everyday home to-do's, such as furniture assembly, handyman work, moving help, and much more. Acquired by IKEA Group – the world's largest furniture retailer – in 2017
At TaskRabbit, we want to make your neighborhood a little more familiar. Whether it's a handyman (or woman!), a housecleaner, moving help or delivery person, we're imagining a world where everyone will have a go-to team to make everyday life easier. As a company we celebrate innovation, inclusion and hard work.
As a pioneer of the sharing economy, TaskRabbit was founded on the premise of neighbors helping neighbors. Since then, our network has grown to eight countries and 75+ cities, yet our core mission of creating a better everyday life for everyday people has remained the same.
Together with IKEA, we're creating more opportunities for people to earn a consistent, meaningful income on their own terms by building lasting relationships with clients in communities around the world.
We are a group of mission-minded people. Our culture is collaborative, pragmatic, and fast-paced. We're looking for talented, entrepreneurially-minded and data-driven people who also have a passion for helping people do what they love – and have a ton of fun while they're at it.
You'll love working here because:
TaskRabbit is a remote first company. We recognize that talented people live all over the world.
Collaboration hub offices in San Francisco, Austin and London
The People. You will be surrounded by some of the most talented, supportive, smart, and kind leaders and teams — people you can be proud to work with!
Senior Leadership Team 75% women
Director Level 86% Diverse
The Values.

Care Deeply. We take time to be present and partner with our team and communities.
Level Up. We navigate through ambiguity and go the extra mile.
Be A Better Neighbor. We build a diverse and sustainable community and encourage all voices.
Lead The Future Together. We value entrepreneurship and are inspire by action.

The diverse culture. We believe that we make better decisions when our workforce reflects the diversity of the communities in which we operate. Women make up more than half of our team and leadership, and we strive to recruit and retain employees from all over the world.
The perks. TaskRabbit offers comprehensive medical, dental, vision 100% covered for employees, 401k plan with company matching, generous and flexible vacation and holiday time off, commuter benefits, learning and development opportunities, career development trainings, monthly TaskRabbit product stipends, IKEA discounts, weekly meditations, and a dog-friendly office.
Equal Opportunity Employer
TaskRabbit is an equal opportunity employer and values diversity at our company. We do not discriminate on the basis of race, religion, color, national origin, ancestry, citizenship, gender, gender identity, sexual orientation, age, marital status, military/veteran status, or disability status. TaskRabbit is committed to working with and providing reasonable accommodation to applicants with physical and mental disabilities.
TaskRabbit will consider for employment all qualified applicants with criminal histories in a manner consistent with applicable law.