Production Designer – Content Studio – Square
Design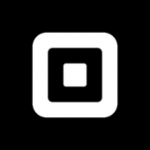 Square (501+ Employees, 60% 2 Yr Employee Growth Rate)
19% 1-Year Employee Growth Rate | 60% 2-Year Employee Growth Rate | LinkedIn | $601.2M Venture Funding
What Is Employee Growth Rate & Why Is It Important?
Cash App is looking for a Production Designer to join our Brand Design team. The Brand Design team is composed of creatives and highly specialized artists who collaborate with Marketing Leads, Channel Managers and Writers to deliver creative work that builds awareness for our Brand and our Products. Building upon Cash Apps rich visual history, you will lay out and execute upon visual asset libraries that are shared between product marketing and product design teams.
As a production designer, you apply your creativity, your eye, and your technical skills to the challenge of implementing design across a variety of Cash App's digital marketing channels. It's our team's role to pick up and parse others' files, and to refine (or rebuild) them to the specifications. We work to build and name files that communicate to the next person down the line. We file our work as we go. You'll collaborate with teammates across disciplines to clarify requirements, goals, expectations, and timelines. You'll design new work within Cash App's visual language.
We focus on creating a brand that is built upon creativity and art, and we strive to look at brand marketing through a non-traditional lens. We work across the latest platforms, covering web and mobile experiences, visual design, experiential installations, photography, video, and animation. Our team is made up of accomplished designers, illustrators, art directors, motion designers, and copywriters. This role reports to the Art Director – Product Channels.
You will
Prepare and deliver image assets for web, email, paid marketing, blog, social, and other digital communication channel, in partnership with our Brand Design Team
Use device screenshots, simulators, and software tools (Photoshop, Sketch) to build screen imagery to market Square's software products, at a variety of resolutions and across multiple locales and languages.
Adapt imagery across responsive breakpoints and international locales.
Work within and advocate for the production constraints of each channel. Identify new constraints we hadn't understood before.
Partner with copywriters to develop and design new layouts and imagery within established design systems. Present designs both virtually and in person.
Juggle a mix of large and small projects, often with overlapping priority and urgency.
Build and maintain working files inside a collaborative file structure.
Continually adopt new tools and practices as the work evolves.
Share (and document) your knowledge and perspective with your peers.
Manage work tasks using JIRA, Slack, Google Docs.
Ship quickly. Find new efficiencies. Keep an eye on the small stuff. Make it work.
Work with partners across Cash App to guarantee an integrated brand experience
Solid working experience building, editing and optimizing pixel and vector graphics (Adobe Creative Suite, Figma Sketch).
2 to 3 years work experience in a creative role/environment
An eagerness to try (and adopt) new applications and working methods.
A dedication to delivering great work.
An ability to communicate clearly with peers and across disciplines.
Even better:
Experience in project management, traffic, or asset management
Experience in print mechanicals
Familiarity with software source control (Git, Bitbucket/Stash)
HTML, CSS, SVG, Markdown
Experience using command-line tools
Print experience (e.g. InDesign)
Animation (e.g. AfterEffects, Adobe Animate, Flash)
Familiarity with both new and traditional brand channels and media
Understanding of performance-based marketing strategies is a plus
For consideration, please submit a portfolio of work with your application and provide the password, if necessary to view your work.
We're working to build a more inclusive economy where our customers have equal access to opportunity, and we strive to live by these same values in building our workplace. Block is a proud equal opportunity employer. We work hard to evaluate all employees and job applicants consistently, without regard to race, color, religion, gender, national origin, age, disability, pregnancy, gender expression or identity, sexual orientation, citizenship, or any other legally protected class.
We believe in being fair, and are committed to an inclusive interview experience, including providing reasonable accommodations to disabled applicants throughout the recruitment process. We encourage applicants to share any needed accommodations with their recruiter, who will treat these requests as confidentially as possible. Want to learn more about what we're doing to build a workplace that is fair and square? Check out our I+D page. 
Additionally, we consider qualified applicants with criminal histories for employment on our team, and always assess candidates on an individualized basis.
Block, Inc. (NYSE: SQ) is a global technology company with a focus on financial services. Made up of Square, Cash App, Spiral, TIDAL, and TBD, we build tools to help more people access the economy. Square helps sellers run and grow their businesses with its integrated ecosystem of commerce solutions, business software, and banking services. With Cash App, anyone can easily send, spend, or invest their money in stocks or Bitcoin. Spiral (formerly Square Crypto) builds and funds free, open-source Bitcoin projects. Artists use TIDAL to help them succeed as entrepreneurs and connect more deeply with fans. TBD is building an open developer platform to make it easier to access Bitcoin and other blockchain technologies without having to go through an institution.
About Square
We believe the economy is better when everyone has access. When everyone has room to grow. No one should be left out because the cost is too great or the technology too complex. So we're building easy tools to empower and enrich people. Tools that shorten the distance between having an idea and making a living from it—because we believe in fair and square. We started with a little white card reader but haven't stopped there. Our new reader helps our sellers accept chip cards and NFC payments, our Cash app lets people send money instantly, and we're building easy tools for customers, too. We're empowering the electrician to send invoices, setting up the food truck with a delivery option, helping the clothing boutique pay its employees, and giving the coffee chain capital for a second, third, and fourth location. We're here to help sellers of all sizes start, run, and grow their business—and helping them grow their business is good business for everyone.