PV New Hire Clinical Sales Training Specialist – Image-Guided Therapy Devices (Home Based) – Philips
Sales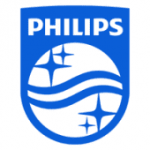 Philips (501+ Employees, 83% 2 Yr Employee Growth Rate)
10% 1-Year Employee Growth Rate | 83% 2-Year Employee Growth Rate | LinkedIn | $0 Venture Funding
What Is Employee Growth Rate & Why Is It Important?
Job Title
PV New Hire Clinical Sales Training Specialist – Image-Guided Therapy Devices (Home Based)
Job Description
Effective January, 2021, all U.S.-based employees are required to be fully vaccinated against COVID as a condition of employment at Philips. Employees with a sincerely held religious belief and/or disability impacting their ability to obtain the COVID vaccine can request a reasonable accommodation.
If you are a Colorado resident and this role is a field-based or remote role, you may be eligible to receive additional information about the compensation and benefits for this role, which we will provide upon request. You may contact 888-367-7223, option 5, for assistance.
Philips is a global leader in health technology, committed to improving billions of lives worldwide and striving to make the world healthier and more sustainable through innovation. Driven by the vision of a better tomorrow.
But it's not just what we do, it's who we are. We are 80,000, wonderfully unique individuals, with two things in common: An unwavering sense of purpose and a relentless determination to deliver on our customers' needs. It's what inspires us to create meaningful solutions – the kind that make a real difference – when it matters most.
The world and our customers' needs are changing faster than ever before and while we are proud of what we do already, we know we can do more. That's why we need you, to help us tackle increasingly complex challenges posed by ever evolving health and well-being needs.
In this role, you have the opportunity to:
Develop, implement, and manage new hire training curriculum for clinical and technical support of our Image-Guided Therapy Devices – Peripheral Vascular portfolio. This includes Day one through Phase 2 and support beyond as needed to develop the new hire to the expected level of mastery to independently support the devices portfolio. This includes but is not limited to:
Distance learning curriculum development, monitoring, and improvement ILT/vILT curriculum development, monitoring and improvement Seamless and thoughtful handoff and collaboration with SE for Phase 3 Onboarding and intra-phase communications.
Provide organization and direction of the onboarding and field training process to move our new hire through completion of Phase 1 continuously seeking to shorten the learning curve for clinical and technical competence and confidence
Elevate programs by making data-based decisions and tracking program metrics throughout the year.
Attend and assist with planning and development of training for various devices, platforms, and programs for both internal and external customers in conjunction with business partners where clinical and technical expertise is needed, ie marketing, Med Ed, Sales Enablement
Support our core culture of how can I help? This is accomplished by taking ownership, putting customer needs first, imparting quality quickly with integrity while constantly improving and inspiring a team approach to our end results. Presenting as an evergreen training resource Continued engagement with NH pre and post-ILT (Connect call and availability as a stable and continued resource) Dedicated Mentorship per CST discretion/manager direction Mitigation Plan development and management Mentorship Plan (a little extra support) development and management
Innovate and adapt to change: All roles, in general, should innovate based on need of the business and environment. Creativity in promotion, capture and follow-up will be critical to adapting to the environment. Virtual Reality projects with ELARA and REACTs should be incorporated into programs and applied skills training. New platforms should be explored and brought to leadership attention
You are responsible for:
Develop, implement, administer and manage New Hire Training curriculum that facilitates clinical and technical competence, confidence & proficiency of the IGTD-CV portfolio based on key principles of Adult Learning that address variety of learning styles through platform integration.
Includes the following: Perform gap analysis to identify skills needed to facilitate new hire role effectiveness in alignment with organizational goals, driving training standardization through curriculum design, content development/delivery and assessment/certification throughout the training continuum.
Onboarding – orienting new hires to training process & available resources, assessing training needs, developing customized learning plans with defined engagement throughout phases of training.
Phase 1 – Develop a learning path (roadmap) based on key learning objectives and curriculum that focuses on obtaining baseline clinical/technical knowledge.
Develop & manage (LMS) virtual hub to host and track online learning & resources. Develop field mentorship plan that focuses on proctored practical application of portfolio to facilitate portfolio proficiency.
Phase 2 – Develop, deliver, evaluate, refine Instructor-Led Training that includes interactive classroom sessions featuring a combination of didactic instruction, role plays, hands-on workshops, gamification, learning reinforcement strategies in collaboration with marketing and sales partners that facilitate a seamless transition into phase 3.
In managing the New Hire Training process, the Clinical Sales Trainer innovates and creatively adapts to change to reflect the evolving needs of the business and environment.
Identifies, Incorporates technologies and platforms like MXR to reduce the learning curve/drive applied skills training. Continuously elevates & evolves programs based on metrics to reduce the learning curve.
You are part of:
Koninklijke Philips N.V. is a Dutch multinational conglomerate corporation that was founded in Eindhoven in 1891. Since 1997, it has been mostly headquartered in Amsterdam, though the Benelux headquarters is still in Eindhoven. Philips was formerly one of the largest electronics companies in the world, currently focused on the area of health technology, with other divisions being divested.
To succeed in this role, you'll need a customer-first attitude and the following
Has broad & deep knowledge of multi-media methods of transferring knowledge and building skills. Creates advanced simulations and other learning activities to effectively teach concepts and technical/clinical skills, as appropriate, to the learning objectives for the project.
May be required to bring specialty skills such as video production, content management, etc.
Assist in the deployment of best practices in eLearning design technologies and methodologies and benchmarking for improving learning solutions.
Apply established instructional design standards to produce content in logical eLearning sequences for maximum learner retention.
Excellent knowledge of designing and developing of learning materials in a variety of formats and assessment techniques Ability to manage multiple projects.
Ability to interact with faculty, subject matter experts and staff as part of an interdisciplinary team Excellent understanding in instructional strategies developed from competencies and objectives Skilled in adult learning methodologies and a variety of tested learning theories.
Knowledge in social media and management Outstanding knowledge and experience with Learning Management Systems.
Works on large projects & issues where analysis of situations or data requires an in-depth knowledge of organizational objectives.
Implements strategic policies when selecting methods, techniques, and evaluation criteria for obtaining results.
Establishes and assures adherence to budgets, schedules, work plans, and performance requirements.
Rarely receives instruction on day-to-day work, general instructions on new assignments. May coordinate the activities of junior consultants on project.
Plays and active role in educating and coaching internal resources in area(s) of subject matter expertise and supporting methodology development in area of expertise Typically works on projects of higher value supporting learning program requirements
US work authorization is a precondition of employment. The company will not consider candidates who require sponsorship for a work-authorized visa.
Why should you join Philips?:
Working at Philips is more than a job. It's a calling to create a healthier society through meaningful work, focused on improving 3 billion lives a year by delivering innovative solutions across the health continuum . Our people experience a variety of unexpected moments when their lives and careers come together in meaningful ways. Learn more by watching this video .
To find out more about what it's like working for Philips at a personal level, visit the Working at Philips page on our career website, where you can read stories from our employee blog . Once there, you can also learn about our recruitment process , or find answers to some of the frequently asked questions .
#LI-PH1
#LI-Remote
It is the policy of Philips to provide equal employment and advancement opportunities to all colleagues and applicants for employment without regard to race, color, ethnicity, religion, gender, pregnancy/childbirth, age, national origin, sexual orientation, gender identity or expression, disability or perceived disability, genetic information, citizenship, veteran or military status or a person's relationship or association with a protected veteran, including spouses and other family members, marital or domestic partner status, or any other category protected by federal, state and/or local laws.
As an equal opportunity employer, Philips is committed to a diverse workforce. In order to ensure reasonable accommodation for individuals protected by Section 503 of the Rehabilitation Act of 1973, the Vietnam Veterans' Readjustment Act of 1974, and Title I of the Americans with Disabilities Act of 1990, applicants that require accommodation in the job application process may contact 888-367-7223, option 5, for assistance.
Equal Opportunity Employer/Disabled/Veteran