QA Manual Engineer – Sporty Group
QA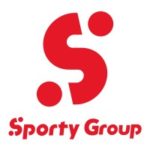 Sporty Group (51-200 Employees, 2 Yr Employee Growth Rate)
1-Year Employee Growth Rate | 2-Year Employee Growth Rate | LinkedIn | $0 Venture Funding
What Is Employee Growth Rate & Why Is It Important?
Sporty's sites are some of the most popular on the internet, consistently staying in Alexa's list of top websites for the countries they operate in.
Our latest focus is to build a technical team based across SE Asian timezone in support of our global expansion.
Who We Are
Sporty Group is a consumer internet and technology business with an unrivalled sports media, gaming, social and fintech platform which serves millions of daily active users across the globe via technology and operations hubs across more than 10 countries and 3 continents.
The recipe for our success is to discover intelligent and energetic people, who are passionate about our products and serving our users, and attract and retain them with a dynamic and flexible work life which empowers them to create value and rewards them generously based upon their contribution.
We have already built a capable and proven team of 300+ high achievers from a diverse set of backgrounds  and we are looking for more talented individuals to drive further growth and contribute to the innovation, creativity and hard work that currently serves our users further via their grit and innovation.
Key Responsibilities
● Simulate user needs and actual usage scenarios from a user perspective
● Testing (black box, white box, integration, and performance) of the Web and Android platforms
● Write test plans / test cases and output test reports according to feature requirements
● Create automated Web/Android/API test cases
● Track and analyze automated tests to improve test efficiency
● Track and record product issues and analyze the problems through various tools, giving feedback to relevant personnel to make corrections
● Share test-related information with other team members
Requirements
We do not necessarily expect you to have experience with everything below, but the more the betters
● Experience with mobile app testing
● Familiar with web/Android/iOS manual testing
● Familiar with various tests (function/integration/regression/stress/API)
● Familiar with the test tool (Postman/Chrome console)
● Familiar with SQL syntax MS SQL/ MySQL is plus
● Familiar with Jira/Jenkins/Linux would be a plus
● Ability to work independently
● Excellent communication skills and English fluency
● Based in SE Asia
Benefits
Quarterly and flash bonuses
Flexible working hours
Top-of-the-line equipment
Education allowance
Referral bonuses
Annual company retreat – we're off to Dubai 2022!
Highly talented, dependable co-workers in a global, multicultural organisation
We score 100% on The Joel Test
Our teams are small enough for you to be impactful
Our business is globally established and successful, offering stability and security to our Team Members