Remote SOC Analyst, Falcon Complete (リモートSOC アナリスト – ファルコンコンプリート) (Remote) – CrowdStrike
Dev Ops & SysAdmin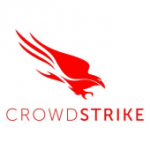 CrowdStrike (501+ Employees, 104% 2 Yr Employee Growth Rate)
42% 1-Year Employee Growth Rate | 104% 2-Year Employee Growth Rate | LinkedIn | $481M Venture Funding
What Is Employee Growth Rate & Why Is It Important?
#WeAreCrowdStrike and our mission is to stop breaches. As a global leader in cybersecurity, our team changed the game. Since our inception, our market leading cloud-native platform has offered unparalleled protection against the most sophisticated cyberattacks. We're looking for people with limitless passion, a relentless focus on innovation and a fanatical commitment to the customer to join us in shaping the future of cybersecurity. Consistently recognized as a top workplace, CrowdStrike is committed to cultivating an inclusive, remote-first culture that offers people the autonomy and flexibility to balance the needs of work and life while taking their career to the next level. Interested in working for a company that sets the standard and leads with integrity? Join us on a mission that matters – one team, one fight.
About the Role:
CrowdStrike is looking for highly motivated, self-driven, Cyber Security analysts dedicated to making a difference in global security by protecting organizations against the most advanced attackers in the world. Our CrowdStrike virtual security operations center offers opportunities to expand your skill set through a wide variety of experiences, detecting and responding to incidents as they occur in real-time for our customers.
#レメディエーション  #インシデントレスポンス  #フォレンジック  #脅威検知
Am I an Analyst, Falcon Complete Team Candidate?
Do you find yourself interested in putting your hands-on technical skills to the test in detecting, containing, and remediating incidents?
Are you self-motivated and looking for an opportunity to rapidly accelerate your skills?
Do you crave new and innovative work that actually matters to your customer?
Do you have an Incident Response or Information Security background that you're not fully utilizing?
Are you capable of leading teams and interacting well with customers?
Do you love working around like-minded, smart people who you can learn from and mentor on a daily basis?
Willing and able to work your allocated shift as part of our global, follow the sun team? Out of hours work is expected in this role.
A flexible model of hybrid work is expected in this role.
Native to high business (i.e. fluent including writing) level Japanese language skills required to communicate directly with local customers.
Business level English skills are also required.
Responsibilities:
Exercise incident handling processes across Windows, Mac, and Linux platforms.
Perform basic malware analysis.
Develop and improve processes for incident detection and the execution of countermeasures
Produce high-quality written and verbal communications, recommendations, and findings to customer management.
Demonstrate industry thought leadership through blog posts, CrowdCasts, and other public speaking events.
Manage internal programs or teams.
Successful candidates will have experience in one or more of the following areas:
Working in a SOC, Malware Analysis or IR environment
Incident Handling: experience conducting or managing incident response for organizations, investigating targeted threats such as the Advanced Persistent Threat, Organized Crime, and Hacktivists.
Computer Forensic Analysis: a background using a variety of forensic analysis tools in incident response investigations to determine the extent and scope of compromise.
Systems Administration: an understanding of system internals is required to understand how to implement and execute countermeasures and remediation.
Network Forensic Analysis: knowledge of network protocols, network analysis tools, and ability to perform analysis of associated network logs.
Malware Analysis: ability to perform static and dynamic malware analysis to understand the nature of malware
Incident Remediation: strong understanding of targeted attacks and able to create customized tactical and strategic remediation plans for compromised organizations.
Network Operations and Architecture/Engineering: strong understanding of secure network architecture and strong background in performing network operations.
Programming/Scripting: experience coding in C, C#, VB, Python, Perl, Ruby on Rails, and .NET.
Additionally, all candidates must possess the following qualifications:
Capable of completing technical tasks without supervision.
Desire to grow and expand both technical and soft skills.
Strong project management skills.
Contributing thought leader within the incident response industry.
Ability to foster a positive work environment and attitude.
Strong verbal and communication skills of difficult technical concepts to audiences with varying levels of technical ability.
#LI-JC2
#LI-Remote
Benefits of Working at CrowdStrike:
Remote-first culture
Market leader in compensation and equity awards
Competitive vacation and flexible working arrangements
Comprehensive and inclusive health benefits
Physical and mental wellness programs
Paid parental leave, including adoption
A variety of professional development and mentorship opportunities
Offices with stocked kitchens when you need to fuel innovation and collaboration
We are committed to fostering a culture of belonging where everyone feels seen, heard, valued for who they are and empowered to succeed. Our approach to cultivating a diverse, equitable, and inclusive culture is rooted in listening, learning and collective action. By embracing the diversity of our people, we achieve our best work and fuel innovation – generating the best possible outcomes for our customers and the communities they serve.
CrowdStrike is an Equal Opportunity employer. All qualified applicants will receive consideration for employment without regard to race, color, religion, sex including sexual orientation and gender identity, national origin, disability, protected veteran status, or any other characteristic protected by applicable federal, state, or local law.