Retail EPIC Build Analysts Access/RTE – CVS Health
Others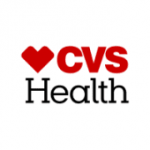 CVS Health (501+ Employees, 13% 2 Yr Employee Growth Rate)
5% 1-Year Employee Growth Rate | 13% 2-Year Employee Growth Rate | LinkedIn | $0 Venture Funding
What Is Employee Growth Rate & Why Is It Important?
Job Description
CVS Health is looking for a Retail EPIC Build Analysts to assist the Application Development team. In this role, you will understand, leverage, and execute RTE, Prelude and Cadence application configuration and maintenance needs. You will also participate in the development of configuration protocols, requirements/design documentation and definition of test cases.
As the Retail EPIC Build Analysts, your responsibilities will include, but are not limited to
– Create and fulfill EHR use cases, identify business and
functional requirements and working closely with IT
resources to translate requirements and workflows to
technical specifications
– Lead documentation efforts for discovery and
implementation
– Ensure requirements and future state workflows are
clearly defined
– Work with Project Managers to identify tasks and
associated estimates.
-Support execution of vendor upgrades, system
changes and environment maintenance procedures.
This role requires you to work with matrix style teams including providers, project managers, technical resources, Subject Matter Experts (SME), business stakeholders, and vendor representatives to document the business and functional requirements, system specifications, and testing attributes & results. This will result in you to also
– Participate in the analysis of current state processes
and collaborate with clinical business and reporting users to create future state processes
– Identify and document process and data gap
You will also participate in the creation and completion of project related deliverables including:
– Use Cases
– Business requirements
– Technical specifications
– Scope documents
– Gap analysis
– Impact assessment
– Test scripts
Pay Range
The typical pay range for this role is:
Minimum: 75000
Maximum: 167000
Please keep in mind that this range represents the pay range for all positions in the job grade within which this position falls. The actual salary offer will take into account a wide range of factors, including location.
Required Qualifications
– Epic certification in RTE/Cadence/Prelude
– 5+ years of experience in a similar role at a hospital or
healthcare organization
COVID Requirements
COVID-19 Vaccination Requirement
CVS Health requires certain colleagues to be fully vaccinated against COVID-19 (including any booster shots if required), where allowable under the law, unless they are approved for a reasonable accommodation based on disability, medical condition, religious belief, or other legally recognized reasons that prevents them from being vaccinated.
You are required to have received at least one COVID-19 shot prior to your first day of employment and to provide proof of your vaccination status or apply for a reasonable accommodation within the first 10 days of your employment. Please note that in some states and roles, you may be required to provide proof of full vaccination or an approved reasonable accommodation before you can begin to actively work.
Preferred Qualifications
• Minimum of 5 years relevant healthcare IT/HIT/HIM
experience
• Experience configuring, designing, and supporting an
Epic solution
• Previous application configuration experience
• Knowledge of Ambulatory workflows
• Experience in test planning & execution, test case
development, and meeting project quality requirements
• Experience working on large projects
Strong knowledge of clinical applications and
understanding of the healthcare IT industry
• Understanding of configurable applications and
monitoring practices
• Analytical, problem resolution and interpersonal skills
• Ability to bridge communication among technical and nontechnical project staff and customers
• Bachelors Degree
Education
BA/BS or equivalent job experience
Business Overview
Bring your heart to CVS Health
Every one of us at CVS Health shares a single, clear purpose: Bringing our heart to every moment of your health. This purpose guides our commitment to deliver enhanced human-centric health care for a rapidly changing world. Anchored in our brand – with heart at its center – our purpose sends a personal message that how we deliver our services is just as important as what we deliver.
Our Heart At Work Behaviors™ support this purpose. We want everyone who works at CVS Health to feel empowered by the role they play in transforming our culture and accelerating our ability to innovate and deliver solutions to make health care more personal, convenient and affordable.
We strive to promote and sustain a culture of diversity, inclusion and belonging every day.
CVS Health is an affirmative action employer, and is an equal opportunity employer, as are the physician-owned businesses for which CVS Health provides management services. We do not discriminate in recruiting, hiring, promotion, or any other personnel action based on race, ethnicity, color, national origin, sex/gender, sexual orientation, gender identity or expression, religion, age, disability, protected veteran status, or any other characteristic protected by applicable federal, state, or local law.