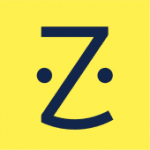 ZocDoc (501+ Employees, 19% 2 Yr Employee Growth Rate)
Zocdoc is a technology company that provides better healthcare experience for millions of patients every month.
14% 1-Year Employee Growth Rate | 19% 2-Year Employee Growth Rate | LinkedIn | $225.9M Venture Funding
What Is Employee Growth Rate & Why Is It Important?
Our Mission
Zocdoc is the tech company at the beginning of a better healthcare experience. Every day, we are driven by our mission to give power to the patient, building products and services that simplify and streamline the overall healthcare journey for patients and providers, delivering the modern healthcare experience they expect and deserve.
Healthcare moves slow. We move fast. Patients deserve speed and convenience.
Please be advised that the safety and health of our employees is our top priority. As such we will not require our teams to return to the offices until Labor Day 2021. Click here to read more about the decision.
Your Impact On Our Mission:
As a Sales Development Representative (SDR) you'll play a critical role in putting power back into the hands of the patient by helping us meet and exceed our sales growth goals. This isn't your standard sales job – you'll be given constant support, with a hands on, immersive training program, consistent feedback and development, and work alongside driven and passionate sales professionals.
Your Sales Manager will act as your dedicated coach, guiding you through inbound and outbound sales strategies. You'll master communicating value efficiently, navigating gatekeepers, and executing on a successful outreach strategy from our comprehensive training program.
You'll enjoy this role if you are…
Courageous, determined, and not afraid to fail
Motivated by meeting and exceeding targets and goals
Comfortable working remotely, and a strong believer in individual accountability
Intellectually curious and looking to develop and grow your sales and persuasion skills
Enthusiastic about working in a diverse and supportive team environment
Your day to day is…
Dialing provided outbound leads and scheduling meetings for Sales Executives
Working closely with your manager and sales executives to track meeting success rate and outcomes
Communicating and collaborating with team members on best practices and processes
Innovating and testing creative ways to gain access and trust with prospective customers
Smartly prioritizing and organizing your time to be as productive as possible
Working closely with your manager to implement coaching and feedback
Attending weekly team, and all employee meetings to understand the why behind your work, and the impact it has on Zocdoc's patients
You'll be successful in this role if you have…
A desire to have a career in sales
Experience with persuasion and objection handling
Strong written and verbal communication skills
The desire to receive and implement feedback
A passion for creating a better patient experience
Prior experience with cold calling not required, but is a plus
A dedicated space where you can work in comfort with minimal distractions
A dedicated high speed internet connection of 10 mbps (up/down)
Benefits:
Competitive PTO
100% paid employee health benefit options
Parental leave
Cell phone reimbursement
About us
Zocdoc is the country's leading digital health marketplace that helps patients easily find and book the care they need. Each month, millions of patients use our free service to find nearby, in-network providers, compare choices based on verified patient reviews, and instantly book in-person or video visits online. Providers participate in Zocdoc's Marketplace to reach new patients to grow their practice, fill their last-minute openings, and deliver a better healthcare experience. Founded in 2007 with a mission to give power to the patient, our work each day in pursuit of that mission is guided by our six core values. Zocdoc is a private company backed by some of the world's leading investors, and we believe we're still only scratching the surface of what we plan to accomplish.
Zocdoc is a mission-driven organization dedicated to building teams as diverse as the patients and providers we aim to serve. In the spirit of one of our core values – Together, Not Alone, we are a company that prides itself on being highly collaborative, and we believe that diverse perspectives, experiences and contributors make our community and our platform better. We're an equal opportunity employer committed to providing employees with a work environment free of discrimination and harassment. Applicants are considered for employment regardless of race, color, ethnicity, ancestry, religion, national origin, gender, sex, gender identity, gender expression, sexual orientation, age, citizenship, marital or parental status, disability, veteran status, or any other class protected by applicable laws.