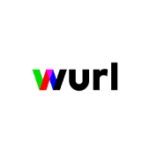 Wurl (51-200 Employees, 227% 2 Yr Employee Growth Rate)
The Wurl Network connects the world's largest digital brands with the world's largest streaming services.
137% 1-Year Employee Growth Rate | 227% 2-Year Employee Growth Rate | LinkedIn | $15.3M Venture Funding
What Is Employee Growth Rate & Why Is It Important?
About Wurl, Inc.
Since 2017, Wurl has been on a mission to make TV better for everyone. Today, Wurl is the world leader in powering streaming TV. Our video distribution and advertising services reach over 250 million connected TVs, delivering hundreds of millions of hours of TV viewing and millions of individually targeted ads. Wurl's innovative, market-leading technologies enable content companies, streamers, and advertising to continually reach new viewers and grow revenue.
Senior Accountant, Finance
The Senior Accountant will report to the Accounting Manager and be an integral part of helping Wurl scale as we continue to grow. This person will work in tandem with the Accounting Manager to implement systems, create controls, enter A/P, A/R and billing among other things. You will be instrumental in helping build a finance function that scales to today's need.
Responsibilities:
Actively be involved in the monthly close process and helping us close timely
Prepare journal entries and balance sheet reconciliations
Manage the accounts receivable function, including billing and collections
Manage the accounts payable function
Process payroll on a semi-monthly and bi-weekly schedule
Improve existing functions and processes. Be an integral part in documenting and implementing key accounting controls
Collaborate with the Business Development team on customer agreements and pricing to be built into our billing
Help us scale to an accounting team that utilizes technology as we continue to grow
Qualifications:
2-3 years' experience in an Accounting or Finance role with month end close responsibilities
Bachelor's degree in Accounting or related field
Attention to detail and the ability to manage multiple projects at once
Time management skills with an ability to prioritize what is important
Google Sheets and Docs experience
Basic excel experience (pivot, vlookup, etc.)
Exceptional judgement and decision making skills, business acumen and professional maturity.
What We Offer
Wurl provides a competitive compensation and excellent benefits package including medical, dental, vision, life/disability insurance, 4 weeks of paid time off, 10 paid holidays, 401(k), flexible schedules and HSA. We are a fun, creative and collaborative remote work environment, headquartered in Palo Alto, CA. We live our values everyday in how we work with one another and support our clients. Wurl is truly a unique place to learn, create and have a daily impact on millions of people every day.
Our promise to you
Few companies will allow you to thrive like you will at Wurl. You will have the opportunity to collaborate with the industry's brightest minds and most innovative thinkers. You will enjoy ongoing mentorship, and you will understand what we mean by "human connection." You will be proud to say you're a part of the company revolutionizing TV.