Senior DevOps Engineer, Tessera Data – Checkr
Dev Ops & SysAdmin,Data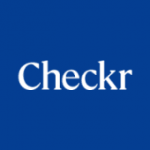 Checkr (501+ Employees, 114% 2 Yr Employee Growth Rate)
73% 1-Year Employee Growth Rate | 114% 2-Year Employee Growth Rate | LinkedIn | $679M Venture Funding
What Is Employee Growth Rate & Why Is It Important?
Checkr's mission is to build a fairer future by designing technology to create opportunities for all. We believe all candidates, regardless of who they are, should have a fair chance to work. Established in 2014 and valued at $5B, Checkr is using technology to bring hiring to the next level. Our People Trust Platform uses machine learning to help thousands of companies modernize their background check process and make hiring safer, more efficient, and more inclusive. Some of our customers include Uber, Instacart, Doordash, Netflix, Compass Group, and Adecco.
A career with Checkr is an opportunity to work with some of the best and brightest minds, disrupt an industry for a better future, and give otherwise overlooked candidates access to employment. Checkr has been recognized in Forbes Best Startup Employers and is a top Y Combinator company by valuation.
This position is for our Tessera Data business, which is focused on building a safer future, online and offline, by providing valuable people data to drive informed trust and safety decisions. Our industry-leading data serves as the backbone for background checks used to protect a company's employees, customers, and community.
We're looking for a Senior DevOps Engineer who can help us design, build, and maintain high-performance, scalable, reliable infrastructure built in our cloud environments. As a DevOps Engineer at Tessera, you will work closely with our Infrastructure team to design, build, and improve our current infrastructure and drive the modernization of legacy applications to cloud-native solutions. You will also partner with our other engineering teams to enable their services to be more performant, scalable, observable, and reliable. We are looking for someone that can bring their expertise, experience and perspective to the team to help us build solutions that empower holistic and tangible transformation at every level.
What a typical week may look like:
Building, maintaining, optimizing and scaling Tessera's cloud infrastructure

Improving infrastructure operations and processes with automation and tooling

Participating in design reviews and production reviews for new infrastructure services

Debugging production issues across services and levels of the stack

Ensuring the scalability and security of Tessera infrastructure

Working with application developers to ensure best practices and efficient use of infrastructure

Participate in planning and execution to modernize legacy applications and systems leveraging cloud-native principals.

Plan for the growth of Tessera's infrastructure
What we value in a DevOps Engineer
5+ years of experience as an Infrastructure, DevOps engineer or relatable experience

Unwavering commitment to operational security and best practices

Experience with containerization is a plus

Experience with AWS or Azure, understanding of Cloud concepts

Hands-on experience with Terraform or other IaC solutions

GitLab and GitOps experience is a plus

A track record for being able to diagnose problems within complex systems

Hands-on experience with containers, PowerShell, Linux (Bash experience), CI/CD, and log management

Knowledge of TCP/IP, web application security, and HTTP/HTTPS

Go and/or Python knowledge is nice to have
What you get
A fast-paced and collaborative environment
Learning and development allowance
Competitive compensation and opportunity for advancement
100% medical, dental, and vision coverage
Up to 25K reimbursement for fertility, adoption, and parental planning services
Flexible PTO policy
Monthly wellness stipend, home office stipend
Equal Employment Opportunities at Checkr
Checkr is committed to hiring talented and qualified individuals with diverse backgrounds for all of its tech, non-tech, and leadership roles. Checkr believes that the gathering and celebration of unique backgrounds, qualities, and cultures enriches the workplace.
Checkr also welcomes the opportunity to consider qualified applicants with prior arrest or conviction records. Checkr's commitment to diversity extends to hiring talented individuals in spite of a prior criminal history in accordance with local, state, and/or federal laws, including theSan Francisco's Fair Chance Ordinance.