Senior Manager, Medical Economics (100% Remote) – CVS Health
Others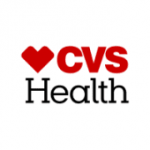 CVS Health (501+ Employees, 13% 2 Yr Employee Growth Rate)
5% 1-Year Employee Growth Rate | 13% 2-Year Employee Growth Rate | LinkedIn | $0 Venture Funding
What Is Employee Growth Rate & Why Is It Important?
Job Description
CVS Health is seeking to hire two Sr. Managers, Medical Economics to support our new and growing Accountable Care Organization (ACO) business. These two leaders will contribute to the financial operations of the Medicare ACO Realizing Equity, Access, and Community Health (REACH) Model. These financial analytics professionals will manage and develop provider reimbursement programs and provide analytical support to enhance network and contract performance.
Required Qualifications
• Fundamental Components & Physical Requirements:
– Conducts financial reconciliations for the REACH model
– Oversees development and implementation of market specific provider compensation and reimbursement schedules and methodologies
– Oversees the production of both standard and ad-hoc reports used for financial analysis, budgeting, and forecasting
– Partners and consults with internal stakeholders (e.g., Actuarial and Network) to provide medical cost analysis to assess effectiveness of program initiatives creating and implementing plans to effectively manage beneficiary care based on analysis or trends
– Conducts financial valuation of all fee-for-service. at-risk provider arrangements and the development of analytical tools and models for effective contract modeling for REACH beneficiaries
– Identifies, communicates and mitigate medical cost discrepancies
COVID Requirements
COVID-19 Vaccination Requirement
CVS Health requires certain colleagues to be fully vaccinated against COVID-19 (including any booster shots if required), where allowable under the law, unless they are approved for a reasonable accommodation based on disability, medical condition, religious belief, or other legally recognized reasons that prevents them from being vaccinated.
You are required to have received at least one COVID-19 shot prior to your first day of employment and to provide proof of your vaccination status or apply for a reasonable accommodation within the first 10 days of your employment. Please note that in some states and roles, you may be required to provide proof of full vaccination or an approved reasonable accommodation before you can begin to actively work.
Preferred Qualifications
• Background Experience Desired:
– Financial or Actuarial professional with knowledge of provider contracting, provider reimbursement, patient management, and legal and regulatory issues
– Knowledge of and experience with CMS and CMMI value based contracting model, including the Medicare Shared Savings Program, Next Generation ACO program, the Primary Care First program, and the Direct Contracting Entity model
– Strong financial acumen specifically with payment, reporting and controlling medical cost of services provided to beneficiaries with Medicare ACO programs will be highly valued
– Strong knowledge of Value Based Contracting and financial models, including capitation
– Experience with Bundled Payments will be valued
– Extensive knowledge of managed care and how provider reimbursement policies relate to the control of medical claims costs
– Minimum of 6+ years' experience in financial analytics with healthcare delivery systems or health plans
– Align with the Heart at Work Behaviors of CVS Health – Put people first; Join forces; Inspire Trust; Rise to the Challenge; Create Simplicity
Education
Bachelor's Degree in Business, Finance, Economics, Mathematics, or a related field required. Advanced degree preferred.
Business Overview
Bring your heart to CVS Health
Every one of us at CVS Health shares a single, clear purpose: Bringing our heart to every moment of your health. This purpose guides our commitment to deliver enhanced human-centric health care for a rapidly changing world. Anchored in our brand – with heart at its center – our purpose sends a personal message that how we deliver our services is just as important as what we deliver.
Our Heart At Work Behaviors™ support this purpose. We want everyone who works at CVS Health to feel empowered by the role they play in transforming our culture and accelerating our ability to innovate and deliver solutions to make health care more personal, convenient and affordable.
We strive to promote and sustain a culture of diversity, inclusion and belonging every day.
CVS Health is an affirmative action employer, and is an equal opportunity employer, as are the physician-owned businesses for which CVS Health provides management services. We do not discriminate in recruiting, hiring, promotion, or any other personnel action based on race, ethnicity, color, national origin, sex/gender, sexual orientation, gender identity or expression, religion, age, disability, protected veteran status, or any other characteristic protected by applicable federal, state, or local law.