Senior Manager Product & External Marketing – CVS Media Exchange – CVS Health
Marketing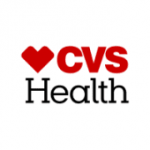 CVS Health (501+ Employees, 13% 2 Yr Employee Growth Rate)
5% 1-Year Employee Growth Rate | 13% 2-Year Employee Growth Rate | LinkedIn | $0 Venture Funding
What Is Employee Growth Rate & Why Is It Important?
Job Description
As the Senior Manager of Product Marketing on our CVS Media Exchange (CMX) business, you own the brand positioning and B2B marketing strategy for our fast-growing retail media arm at the 4th largest company in the U.S. Your aim is to create a clear and differentiated market narrative for our CMX business that drives advertiser partnership and engagement momentum.
As the voice of CMX in the market, your ability to assess the competitive landscape and advertiser needs (current and future) is paramount to success. We'll rely on you to craft CMX into a unique brand with a solidified and consistent industry position. And you'll do that in concert with internal creative and business leadership teams.
It's that curated position that you'll then be responsible for strategically deploying on behalf of our retail media business across several channels. That starts with creating an intentional marketing plan that spans PR, digital, events, client outreach and sales material. You'll call the plays and orchestrate cross-team involvement to ensure content and execution establish equity for CMX and intrigue for advertisers.
With your direction, our CMX business will show up with excellence across the digital realm. You'll ensure our website remains a robust destination for active and prospective clients as you flawlessly highlight our offering. LinkedIn will be another focus area as you publish differentiated thought leadership across the platform. We want CMX to be an active, meaningful contributor to the industry conversation because we know that attracts talent and clients.
And it doesn't stop in the digital realm, we want to have boots on the ground with our retail media counterparts as well. You'll use your event planning and management skills to determine how and to what extent CMX shows up at industry events, including partnering with conference leadership and handling all prep of our leadership team. Your digital media acumen and passion for public relations is a lethal combo that we can rely on to stand out from our competitive set.
Our partnership management team will see direct impact as you enter our business as well. You'll design a client acquisition and retention strategy that amplifies our sales efforts and keeps CMX top of mind. From regular email blasts to swag drops to new offering launch plan support, you'll own the vision for our CMX branding across the board. Your demonstrated ability to prioritize, operate with efficiency and communicate with excellence will translate to impressive marketing efforts that parlay into the next media sale.
While you'll have support from our talented creative team, our CMX leadership will rely on your comfort operating with autonomy to build our marketing arm from scratch. And that may mean influencing teams to think differently and challenging existing process. We know that you have the ability to navigate and break down barriers with a good business case. We've seen immense success at CMX in our first 2 years, and a lot of that is due to a team of strong talent unencumbered by traditional role definitions. While our overall direction is clear, we value a scrappy way of working and are looking for someone like you that thrives in a startup environment. Our entire team is eager to join forces to grow this burgeoning business together, with no task too big or small. To be honest, we really like the opportunity to have multi-faceted positions because it keeps things fresh. We certainly haven't figured it all out yet, and we're excited about the role you'll play in getting us to where we need to be. Now is the time to get in on the ground floor and be a part of our foundational team setting the retail media landscape on fire. We can't wait to meet you.
Required Qualifications
– 5+ years of marketing experience with a foundation of digital media and retail/CPG ecosystem understanding
– 3+ years of digital product marketing ownership, including examples of driving significant product & partnership growth
– 3+ years of cross-functional leadership experience
– 2+ years of digital media or retail media experience
COVID Requirements
COVID-19 Vaccination Requirement
CVS Health requires certain colleagues to be fully vaccinated against COVID-19 (including any booster shots if required), where allowable under the law, unless they are approved for a reasonable accommodation based on disability, medical condition, religious belief, or other legally recognized reasons that prevents them from being vaccinated.
You are required to have received at least one COVID-19 shot prior to your first day of employment and to provide proof of your vaccination status or apply for a reasonable accommodation within the first 10 days of your employment. Please note that in some states and roles, you may be required to provide proof of full vaccination or an approved reasonable accommodation before you can begin to actively work.
Preferred Qualifications
– Experience in product marketing at a digital media vendor or retail media network for 2+ years
– Experience establishing and managing a CRM database including leveraging it for consistent B2B marketing outreach
– Comfort with coordinating and preparing for industry event and business announcement scenarios
– Clear understanding of the retail media landscape including the market position of each major player
– Experience executing marketing efforts across digital and non-digital platforms
– Able to orchestrate an internal cross-functional team to deliver flawless execution against a clear marketing vision
– Demonstrated ability to work in a fast-paced environment with the need to navigate competing priorities while providing a strong client experience
– Excellent communication skills that can be articulated in both written and oral forms across a diverse audience base
– Self-motivated, high-capacity person who can function and win in a demanding, performance-driven environment
Education
Bachelor's in Business, Marketing or related field or equivalent (HS Diploma + 4 years of relevant experience) required.
MBA preferred or equivalent (HS Diploma + 6 years of relevant experience)
Business Overview
Bring your heart to CVS Health
Every one of us at CVS Health shares a single, clear purpose: Bringing our heart to every moment of your health. This purpose guides our commitment to deliver enhanced human-centric health care for a rapidly changing world. Anchored in our brand – with heart at its center – our purpose sends a personal message that how we deliver our services is just as important as what we deliver.
Our Heart At Work Behaviors™ support this purpose. We want everyone who works at CVS Health to feel empowered by the role they play in transforming our culture and accelerating our ability to innovate and deliver solutions to make health care more personal, convenient and affordable.
We strive to promote and sustain a culture of diversity, inclusion and belonging every day.
CVS Health is an affirmative action employer, and is an equal opportunity employer, as are the physician-owned businesses for which CVS Health provides management services. We do not discriminate in recruiting, hiring, promotion, or any other personnel action based on race, ethnicity, color, national origin, sex/gender, sexual orientation, gender identity or expression, religion, age, disability, protected veteran status, or any other characteristic protected by applicable federal, state, or local law.