Senior Manager, Program Management – CVS Health
Others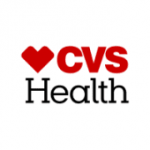 CVS Health (501+ Employees, 13% 2 Yr Employee Growth Rate)
5% 1-Year Employee Growth Rate | 13% 2-Year Employee Growth Rate | LinkedIn | $0 Venture Funding
What Is Employee Growth Rate & Why Is It Important?
Job Description
The CVS Health Customer Service Excellence (CSX) Project Management Organization (PMO) team is looking for an innovative partner to help create and drive the adherence to the program management standards and principles.
Duties include:
• Drive successful delivery of highly visible large and transformational programs on time, within scope, within budget, delivering value
• Define and document scope and value. Translate needs into program deliverables while ensuring strategic / business goals are achieved
• Document program level and detailed project plans, monitor and control program to execute to plan
• Collaborate with leaders to design enterprise wide and/or cross-functional solutions to address business problems
• Understand and foster cross-program and cross-functional dependencies to champion execution success and maximized value capture
• Develop program level communications, status updates and presentations
• Manage and monitor project staffing and resource allocations, financial management for spend and value / earnings.)
• Control scope, schedule, and cost changes, risk and issue management and mitigation
• Maintain relationships with department leadership, other staff organizations (i.e. Client Services, Finance, IT, etc.), Program/Project level Steering Committees
• Lead and train junior project management team member on project delivery methodology, project management professional practices and standard tools and contribute to practice development in enhancing standard tool kit
• Interface and communicate directly with Senior Leaders from all different areas of the company
• May be responsible for coordinating/conduction root cause analysis for operational issues
In your role, you will lead and participate in various executive meetings that may include our PBM Senior Leadership Team. You will be at the heart of our cultural change, nurturing our openness, visibility, and accountability as an enterprise.
To be a candidate for this role you will possess the following:
• Outstanding social, written, and verbal skills, including with company executives and the program's Executive Vice President
• Proven high levels of initiative, innovation, and collaboration
• Ability to resolve complex issues and negotiate agreement among different organizational area and leadership levels
• Resourceful at navigating through ambiguity and creating a structured problem-solving approach
• Innovative in issue-resolution, ability to work in a critical deadline-driven work environment
• Positive attitude and demonstrated flexibility in re-prioritizing and executing program landmarks
• Highly proficient in Microsoft Office 365 including Project and other collaboration tools
Pay Range
The typical pay range for this role is:
Minimum: 75400
Maximum: 158300
Please keep in mind that this range represents the pay range for all positions in the job grade within which this position falls. The actual salary offer will take into account a wide range of factors, including location.
Required Qualifications
• 10+ years of large and transformational Program / Project Management experience with proven success in leading enterprise cross-functional programs in a dynamic environment
• 5+ years of experience leading a team of Project Managers
COVID Requirements
COVID-19 Vaccination Requirement
CVS Health requires certain colleagues to be fully vaccinated against COVID-19 (including any booster shots if required), where allowable under the law, unless they are approved for a reasonable accommodation based on disability, medical condition, religious belief, or other legally recognized reasons that prevents them from being vaccinated.
You are required to have received at least one COVID-19 shot prior to your first day of employment and to provide proof of your vaccination status or apply for a reasonable accommodation within the first 10 days of your employment. Please note that in some states and roles, you may be required to provide proof of full vaccination or an approved reasonable accommodation before you can begin to actively work.
Preferred Qualifications
• Healthcare background
• PBM industry knowledge
• Project Management Professional accreditation
• Certified Scrum Master
Education
• Bachelor's degree required, equivalent work experience may substitute
Business Overview
Bring your heart to CVS Health
Every one of us at CVS Health shares a single, clear purpose: Bringing our heart to every moment of your health. This purpose guides our commitment to deliver enhanced human-centric health care for a rapidly changing world. Anchored in our brand – with heart at its center – our purpose sends a personal message that how we deliver our services is just as important as what we deliver.
Our Heart At Work Behaviors™ support this purpose. We want everyone who works at CVS Health to feel empowered by the role they play in transforming our culture and accelerating our ability to innovate and deliver solutions to make health care more personal, convenient and affordable.
We strive to promote and sustain a culture of diversity, inclusion and belonging every day.
CVS Health is an affirmative action employer, and is an equal opportunity employer, as are the physician-owned businesses for which CVS Health provides management services. We do not discriminate in recruiting, hiring, promotion, or any other personnel action based on race, ethnicity, color, national origin, sex/gender, sexual orientation, gender identity or expression, religion, age, disability, protected veteran status, or any other characteristic protected by applicable federal, state, or local law.