Senior Quality & Reliability Engineer – TE Connectivity
Dev Ops & SysAdmin,QA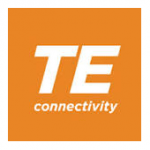 TE Connectivity (501+ Employees, 13% 2 Yr Employee Growth Rate)
7% 1-Year Employee Growth Rate | 13% 2-Year Employee Growth Rate | LinkedIn | $0 Venture Funding
What Is Employee Growth Rate & Why Is It Important?
At TE, you will unleash your potential working with people from diverse backgrounds and industries to create a safer, sustainable and more connected world.
Job Overview:
TE Connectivity (NYSE: TEL) is a $13 billion world leader in connectivity. The company designs and manufactures products at the heart of electronic connections for the world's leading industries including automotive, energy and industrial, broadband communications, consumer devices, healthcare, and aerospace and defense. TE Connectivity's long-standing commitment to innovation and engineering excellence helps its customers solve the need for more energy efficiency, always-on communications and ever-increasing productivity. With nearly 90,000 employees in over 50 countries, TE Connectivity makes connections the world relies on to work flawlessly every day. To connect with the company, visit: www.TE.com.
As part of the AD&M team, you will be joining a group of professionals who are passionate about ensuring the future growth of the business, whilst maintaining integrity, taking accountability, working together and continually improving to ensure constant innovation and openness to change.
The ADM QPL Compliance team is responsible for managing all ADM QPL product requirements; this includes tracking and working with cross functional and global teams to ensure all requirements are completed on time. This role will have a primary focus on the Wire and Cable products.
Job Responsibilities:
• Manage overall Mil-Spec Maintenance, Qualifications, Periodic Group inspections and maintain specified products schedules/information flow for Wire & Cable/EPS products
• Conduit between TE Sustaining (Design) Engineering & Product Management Teams & Defense Logistics Agency (DLA)/NAVAIR and other Qualifying Activities
• Coordinate and track QPL product change projects for the ADM team
• Where restricted sourcing exists, assure TE product group sourcing are properly educated on the requirements for the associated Mil-Spec Qualified product, as well as maintain and coordinate communication link with agency contacts
• Coordinate with owning product groups for scheduled periodic testing/reporting
• Assure updates to Mil-Specs are commented upon where required for actions sent out by DLA and Nav-Air as well as SAE, European Norm (EN, ASD) and others
• Manage DLA and other agency required reporting's
• Coordinate notifications and manage information flow for GIDEP activities and disseminate accordingly to GIDEP and or TE internal Procedure
• Manage Value Add Distribution (VAD) activity (MIL-STD-790, Category-C)
• Assist in setting up and maintaining TE Value Add Distributors
• Access adherence to TE relevant quality management system standards and MIL SPEC 790.
• Ensures effective corrective action closure by working with auditees to ensure comprehensive
development and execution of audit noncompliance finding corrective actions
• Support (coordinate and/or lead) annual ADM QPL trainings as needed
• Support routine QPL product audits/reviews
What your background should look like:
• Bachelor's Degree in an engineering discipline or equivalent plus 3 years of experience in manufacturing, development, and/or quality engineering
• Demonstrate excellent organizational communication, presentation, and facilitation skills
• High degree of motivation and self-initiative
• Ability to manage multiple assignments and the ability to adapt to changing priorities
• Knowledge of Quality, Manufacturing, Assembly, and Testing
• Strong verbal and written communication skills
• Ability to gain respect/trust of external departments and government agencies
• Ability to work within a global multicultural customer and engineering base
• Prior experience working with Qualifying Activities
• Ability to travel, as required/needed
• Location: Redwood City/Fremont, CA
Competencies
Values: Integrity, Accountability,Teamwork, Innovation
About TE Connectivity
TE Connectivity is a global industrial technology leader creating a safer, sustainable, productive, and connected future. Our broad range of connectivity and sensor solutions, proven in the harshest environments, enable advancements in transportation, industrial applications, medical technology, energy, data communications, and the home. With more than 85,000 employees, including over 8,000 engineers, working alongside customers in approximately 140 countries, TE ensures that EVERY CONNECTION COUNTS. Learn more at www.te.com and on LinkedIn , Facebook , WeChat and Twitter .
What TE Connectivity offers:
We offer competitive total rewards compensation. Our commitment to our associates includes offering benefit programs that are comprehensive, competitive and will meet the needs of our associates.
Generous 401(k) Plan
Tuition Reimbursement
Benefits start on day one
Charity Donation Matching Program
Competitive Paid Time Off
Employee Resource Groups
Employee Stock Purchase Program
Healthcare for Associates and Families
Health and Wellness Incentives
Life Insurance and Disability Protection
Throughout our Global reach and various Business Units, we take a balanced approach to the benefits we provide. Many benefits are company-paid, while others are available through associate contribution. Specific benefit offerings can vary by location.
EOE, Including Disability/Vets
.videocomponent8ae3a91ad732ccb9 a{ border: 1px solid transparent; } .videocomponent8ae3a91ad732ccb9 a:focus{ border: 1px dashed #5B94FF !important; outline: none !important; }
.buttontext13c01d781def3077 a{ border: 1px solid transparent; } .buttontext13c01d781def3077 a:focus{ border: 1px dashed #5B94FF !important; outline: none !important; }