Senior Revenue Operations Analyst – Sales – Checkr
Sales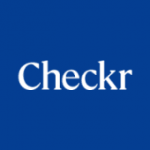 Checkr (501+ Employees, 94% 2 Yr Employee Growth Rate)
79% 1-Year Employee Growth Rate | 94% 2-Year Employee Growth Rate | LinkedIn | $679M Venture Funding
What Is Employee Growth Rate & Why Is It Important?
Checkr's mission is to build a fairer future by designing technology to create opportunities for all. We believe all candidates, regardless of who they are, should have a fair chance to work. Established in 2014 and valued at $5B, Checkr is using technology to bring hiring to the next level. Our People Trust Platform uses machine learning to help thousands of companies modernize their background check process and make hiring safer, more efficient, and more inclusive. Some of our customers include Uber, Instacart, Doordash, Netflix, Compass Group, and Adecco.
A career with Checkr is an opportunity to work with some of the best and brightest minds, disrupt an industry for a better future, and give otherwise overlooked candidates access to employment. Checkr has been recognized in Forbes Best Startup Employers and is a top Y Combinator company by valuation.
We're looking for a Senior Revenue Operations Analyst to join our team who will help support our rapidly growing Sales team. This person will work with Revenue team leadership to help define strategy and identify areas for company growth. The ideal candidate isn't afraid of large data sets, can distill insights, make recommendations based on data, and most importantly – drive action from it. You don't just look at the numbers but you understand the greater business context behind them. We're looking for someone who will have a huge impact. Someone with a mindset of driving efficiency and who's laser-focused on what's going to drive results.
Responsibilities:
Pipeline
Apply your knowledge of prospect sourcing, data enrichment, and customer insight tools to build and maintain the best prospect lists for our sales team.

Coordinate and optimize territory/account mapping for a growing sales team.

Through a deep understanding of our firmographic data, identify and develop strategies to target areas of opportunity in our prospect segments.

Help define and drive our Rules of Engagement strategy to drive accountability and ownership.
Strategy & Planning
Help with capacity planning, forecast accuracy, funnel analysis, and incentive structures.

Establish monthly/quarterly goals and KPIs for the sales team in order to hit our annual plan. Provide visibility into key metrics for the frontline team and senior leadership.

Visualize data to provide meaningful insight from large and complex datasets.

Be the subject matter expert on sales performance and analyzing new hire cohorts.

Surface key insights, provide recommendations on areas for improvement, and identify growth levers in order to help the team scale efficiently.
Productivity
Ensure processes and systems scale with a rapidly growing sales team.

Help champion new initiatives from frontline feedback to improve performance.

Work with the RevOps Systems team to design and implement any necessary infrastructure and automation needed to scale the Revenue organization.

Work with Enablement to document processes and highlight areas that need enablement's attention.
What you bring:
4+ years of experience in Go-To-Market operations (sales/rev/biz ops), analytics or strategy. B2B SaaS experience required.

Analytical and problem solving skills. Comfort analyzing and visualizing data in Excel/Google Sheets, Salesforce, and BI tools (Looker, Tableau, etc.).

Demonstrate an ability to work and prioritize in a fast-paced environment.

A desire to constantly improve and zero patience for inefficiency. You think in terms of scale and build with automation and repeatable processes.

Proficiency in our tool stack – Looker, Snowflake, Atrium, Outreach.

Intermediate SQL & Salesforce experience required.
What you get:
A fast-paced and collaborative environment

Learning and development allowance

Competitive compensation and opportunity for advancement

100% medical, dental, and vision coverage

Up to 25K reimbursement for fertility, adoption, and parental planning services

Flexible PTO policy

Monthly wellness stipend, home office stipend
*The base salary for this position will vary based on geography and other factors. In accordance with Colorado law, the base salary for this role if filled within Colorado is $91,035 – $107,100.
Equal Employment Opportunities at Checkr
Checkr is committed to hiring talented and qualified individuals with diverse backgrounds for all of its tech, non-tech, and leadership roles. Checkr believes that the gathering and celebration of unique backgrounds, qualities, and cultures enriches the workplace.
Checkr also welcomes the opportunity to consider qualified applicants with prior arrest or conviction records. Checkr's commitment to diversity extends to hiring talented individuals in spite of a prior criminal history in accordance with local, state, and/or federal laws, including the San Francisco's Fair