Senior Solution Sales Executive, Employee Workflows – Rocky Mt Region – ServiceNow
Sales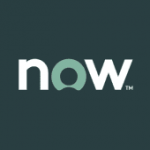 ServiceNow (501+ Employees, 54% 2 Yr Employee Growth Rate)
26% 1-Year Employee Growth Rate | 54% 2-Year Employee Growth Rate | LinkedIn | $83.7M Venture Funding
What Is Employee Growth Rate & Why Is It Important?
Company Description
ServiceNow is making the world of work, work better for people. Our cloud-based platform and solutions deliver digital workflows that create great experiences and unlock productivity for employees and the enterprise. We're growing fast, innovating faster, and making an impact on our customers' and employees' lives in significant and important ways. With over 6,900 customers, we serve approximately 80% of the Fortune 500, and we're on the 2020 list of FORTUNE World's Most Admired Companies.®
We're looking for people who are ready to roll up their sleeves and help us build on our incredible momentum, our diverse, engaged workforce, and our purpose to make the world of work, work better.
Learn more on Life at Now blog and hear from our employees about their experiences working at ServiceNow.
Job Description
What you get to do:
Calling on enterprise accounts in the Rocky Mt. Region, the Senior Solution Sales Executive will be responsible for market success of ServiceNow's Employee Workflows product suite which includes Employee Experience, Enterprise Service Management, HR Service Delivery and Workplace Service Delivery.
https://www.servicenow.com/solutions/employee-experience.html
The Senior Solution Sales Executive will drive and generate sales revenue, within existing accounts and also with new logos. This will be achieved by working closely with the wider ServiceNow sales eco-system, with the support of a dedicated Solution Consultant, to deliver territory planning, account planning, forecasting, using business development techniques and field-based sales activities to ensure success in generating revenue opportunities and effective management and closure of sales opportunities.
This position is a high-profile growth opportunity that demands a highly motivated individual with strong sales, communications and organisational skills that is eager to learn and become part of a rapidly growing company.
Be the voice of the customer and of regional sales teams
Drive end to end sales initiatives (from pipeline generation to closing) focused on specific use cases in HR solutions
Work closely with sales teams to accelerate opportunities by meeting directly with customers to provide comprehensive product and industry insight
Communicate competitive intelligence and activity to manager and BU to ensure we keep ahead of opportunities, obstacles, challenges and red flags that may hinder ServiceNow from capturing key customer accounts
Work closely with sales teams to accelerate opportunities by meeting directly with customers to provide comprehensive product and industry insight
Develop, in coordination with Product Management and Product Marketing, key sales and go-to-market strategies and objectives to establish ServiceNow as a leader in HR Service Delivery
Provide industry expertise in the development and implementation of specific market strategies and programs to improve logo penetration
Coach & enable account teams with foundational specialty solution area knowledge to effectively identify specialty solution opportunities & help manage the sales cycle
In partnership with assigned Account Executive and Solution Consultant, present our Employee Workflows solutions directly to prospects, customers and at industry events and seminars
Support the regional ServiceNow partner channels to drive an effective customer experience
Articulate customer success strategies (and losses) to the field in order to streamline and standardize solution presentations and value proposition.
Become a trusted advisor to our community of customers
Qualifications
In order to be successful, candidates typically will have:
Demonstrable track record of achieving and exceeding sales targets
New business sales focus
Previous sales experience gained within software or IT sales organization (ideally within both the IT and HCM, HR, HR Service Delivery, or Workplace Service Delivery space), managing large and complex deals
Previous SaaS sales experience highly desirable
Commercially astute, experience in developing business case and ROI together with customer's personnel.
Ability to articulate the value of solutions to prospects and customers and to leverage this to drive maximum revenue opportunity
Ability to build strong relationships at all levels of both prospect /customer organizations including the CHRO level and internally across the business
Executive presence and influencing skills
Additional Information
ServiceNow is an Equal Employment Opportunity Employer. All qualified applicants will receive consideration for employment without regard to race, color, creed, religion, sex, sexual orientation, national origin or nationality, ancestry, age, disability, gender identity or expression, marital status, veteran status or any other category protected by law.
All new employees hired in the United States are required to be fully vaccinated against COVID-19, subject to such exceptions as required by law. If hired, you will be required to submit proof of full vaccination or have an approved accommodation, by your start date. Visit our Candidate FAQ page to learn more.
If you require a reasonable accommodation to complete any part of the application process, or are limited in the ability or unable to access or use this online application process and need an alternative method for applying, you may contact us at [email protected] for assistance.
For positions requiring access to technical data subject to export control regulations, including Export Administration Regulations (EAR), ServiceNow may have to obtain export licensing approval from the U.S. Government for certain individuals. All employment is contingent upon ServiceNow obtaining any export license or other approval that may be required by the U.S. Government.
Please Note: Fraudulent job postings/job scams are increasingly common. Click here to learn what to watch out for and how to protect yourself. All genuine ServiceNow job postings can be found through the ServiceNow Careers site .
Work Personas
Work personas are categories that are assigned to employees depending on the nature of their work. Employees will fall into one of three categories: Remote, Flexible or Required in Office.
Required in Office
A required in office work persona is defined as an employee who is contracted to work from or aligned to a ServiceNow-affiliated office. This persona is required to work from their assigned workplace location 100% of the work week based on the business needs of their role.
Flexible
A flexible work persona is defined as an employee who is contracted to work from or aligned to a ServiceNow-affiliated office and will work from their assigned workplace location roughly 3 days/week or less (generally around 40-60% of the work week). Flexible employees may choose to work the remaining working time from their workplace location or home. Flexible employees are required to work within their state, province, region, or country of employment.
Remote
A remote work persona is defined as an employee who performs their responsibilities exclusively outside of a ServiceNow workplace and is not contracted or aligned to a ServiceNow-affiliated office, including those whose place of work (pursuant to their terms and conditions of employment) is their home. Remote employees are required to work within their state, province, region, or country of employment.