Senior Technical Consultant – Application Development – ServiceNow
Others,Software Engineer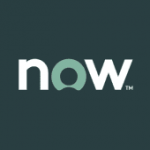 ServiceNow (501+ Employees, 54% 2 Yr Employee Growth Rate)
26% 1-Year Employee Growth Rate | 54% 2-Year Employee Growth Rate | LinkedIn | $83.7M Venture Funding
What Is Employee Growth Rate & Why Is It Important?
Company Description
At ServiceNow, our technology makes the world work for everyone, and our people make it possible. We move fast because the world can't wait, and we innovate in ways no one else can for our customers and communities. By joining ServiceNow, you are part of an ambitious team of change makers who have a restless curiosity and a drive for ingenuity. We know that your best work happens when you live your best life and share your unique talents, so we do everything we can to make that possible. We dream big together, supporting each other to make our individual and collective dreams come true. The future is ours, and it starts with you.
With more than 7,400+ customers, we serve approximately 80% of the Fortune 500, and we're on the 2021 list of FORTUNE World's Most Admired Companies®.
Learn more on Life at Now blog and hear from our employees about their experiences working at ServiceNow.
Job Description
The Team
The Customer Outcomes team at ServiceNow works with customers to help them achieve their business outcomes by providing prescriptive guidance. As part of the Customer Outcomes team, you will work with our customers to drive consumption, adoption, and customer satisfaction and ultimately help our customers grow their business on the ServiceNow platform by getting them to see the value of their ServiceNow investment.
The Role
The Sr. Technical Consultant, App Development is the functional and technical expert of a customer engagement team – consulting with customers and creating/managing custom applications based on configuration best practices – all with the goal of accelerating and driving customer business outcomes. App Development consultants design and develop new applications and user experiences, automate processes, and make changes to existing applications on the ServiceNow platform. They understand customer requirements and transform them into solutions using ServiceNow's App development tools and capabilities. They also help enhance and optimize existing applications.
What you get to do in this role:
Devising and reporting on custom application development plans and strategies.
Designing process automation and data model to support the new applications.
Developing solutions specific to user requirements gathered in workshops.
Coordinating activities with other developers to ensure that App Development projects are completed on time.
Formulating strategies and designing architectures for various industry verticals.
Ensuring that best practices in App Development processes are followed by the organization.
Creating user interfaces using Now Experience UI framework.
Analyzing and enhancing existing custom applications.
Identifying, debugging, and advising on system errors or architecture issues.
Provide advisory services on optimal application design, and citizen development enablement strategies.
Qualifications
To be successful in this role you have:
At least 5 years of configuration/development experience for complex, highly capable, application development tools (ServiceNow, OutSystems, Pega, Salesforce, etc.)
Demonstrated ability to influence and consult (providing options with pros, cons, and risks) in a complex and varied customer environment, while providing thought leadership to customer sponsors/stakeholders in solving business process and/or technical problems
Strong Javascript skills with experience
Experience with development on the ServiceNow platform capabilities (Studio IDE, App Engine Studio, Mobile, Automated Test Framework, Delegated Development, Flow Designer, UI Builder, Source Control, APIs and Integrations)
Experience with data management, database design, and database concepts
Knowledge of technical components such as LDAP, VPN, SSL, SAML/SSO and other widespread enterprise technologies
Strong interpersonal skills, customer-centric attitude, ability to deal with cultural diversity
Proven team player and team builder
Analytical and problem-solving abilities
A keen eye for detail and the ability to spot and fix errors in complex code
Ability to perform tasks independently
Good presentation and report-writing skills
App Engine Studio experience is a plus
Additional Information
ServiceNow is an Equal Employment Opportunity Employer. All qualified applicants will receive consideration for employment without regard to race, color, creed, religion, sex, sexual orientation, national origin or nationality, ancestry, age, disability, gender identity or expression, marital status, veteran status or any other category protected by law.
All new employees hired in the United States are required to be fully vaccinated against COVID-19, subject to such exceptions as required by law. If hired, you will be required to submit proof of full vaccination or have an approved accommodation, by your start date. Visit our Candidate FAQ page to learn more.
If you require a reasonable accommodation to complete any part of the application process, or are limited in the ability or unable to access or use this online application process and need an alternative method for applying, you may contact us at [email protected] for assistance.
For positions requiring access to technical data subject to export control regulations, including Export Administration Regulations (EAR), ServiceNow may have to obtain export licensing approval from the U.S. Government for certain individuals. All employment is contingent upon ServiceNow obtaining any export license or other approval that may be required by the U.S. Government.
Please Note: Fraudulent job postings/job scams are increasingly common. Click here to learn what to watch out for and how to protect yourself. All genuine ServiceNow job postings can be found through the ServiceNow Careers site .
Work personas
Work personas are categories that are assigned to employees depending on the nature of their work. Employees will fall into one of three categories: Remote, Flexible or Required in Office.
Required in Office
A required in office work persona is defined as an employee who is contracted to work from or aligned to a ServiceNow-affiliated office. This persona is required to work from their assigned workplace location 100% of the work week based on the business needs of their role.
Flexible
A flexible work persona is defined as an employee who is contracted to work from or aligned to a ServiceNow-affiliated office and will work from their assigned workplace location roughly 3 days/week or less (generally around 40-60% of the work week). Flexible employees may choose to work the remaining working time from their workplace location or home. Flexible employees are required to work within their state, province, region, or country of employment.
Remote
A remote work persona is defined as an employee who performs their responsibilities exclusively outside of a ServiceNow workplace and is not contracted or aligned to a ServiceNow-affiliated office, including those whose place of work (pursuant to their terms and conditions of employment) is their home. Remote employees are required to work within their state, province, region, or country of employment.