Service Engineer – TechOps CICD (Remote) – CrowdStrike
Software Engineer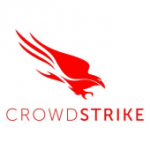 CrowdStrike (501+ Employees, 104% 2 Yr Employee Growth Rate)
42% 1-Year Employee Growth Rate | 104% 2-Year Employee Growth Rate | LinkedIn | $481M Venture Funding
What Is Employee Growth Rate & Why Is It Important?
WeAreCrowdStrike and our mission is to stop breaches. As a global leader in cybersecurity, our team changed the game. Since our inception, our market leading cloud-native platform has offered unparalleled protection against the most sophisticated cyberattacks. We're looking for people with limitless passion, a relentless focus on innovation and a fanatical commitment to the customer to join us in shaping the future of cybersecurity. Consistently recognized as a top workplace, CrowdStrike is committed to cultivating an inclusive, remote-first culture that offers people the autonomy and flexibility to balance the needs of work and life while taking their career to the next level. Interested in working for a company that sets the standard and leads with integrity? Join us on a mission that matters – one team, one fight.
About the Role :
Like to ship meaningful products and generally get.. stuff.. done? As a senior engineer on CrowdStrike's Technical Operations team, you will be a key contributor on a team of engineers that help to keep our software factory humming. Want to provide leadership for the vision around our Infrastructure as a Service platform? Influence policy changes and establish key relationships with senior technical leaders and management? Plan and lead architectural initiatives for frameworks that take us through the next 10x of growth? Investigate and evaluate next generation technologies? Make developers smile through inner loop efficiency? If so, this job is for you!
What You'll Need:
Expertise with various consumer and enterprise operating systems (Windows, Linux, MacOS, iOS, Android) operating at scale.
Expertise with virtualization administration, preferably VMWare 6+ in a clustered environment.
Experience with implementation or management of FOSS block, file, and object storage solutions. i.e., Min.IO
Lead the implementation and design and/or continuous improvement of virtualization automation and IaaS capabilities utilizing VMWare vCenter and associated APIs/tooling.
Design, Build, and maintain on-premise Kubernetes environments.
Ensuring the proper monitoring, maintenance, and resilience of critical R&D environments.
Ability to determine root-cause for incidents, correlate recurring incidents to systemic problems, and drive towards resolution.
Provide guidance on automating common tasks, deploy with an IaaS model, extensive experience with enterprise-grade configuration management tools (Chef, Puppet, Salt, Ansible).
Experience utilizing CI/CD tools such as Jenkins, Bamboo, Azure DevOps, Gitlab, for large-scale operations.
Experience utilizing source-code repositories utilizing git (Bitbucket, Gitlab, etc.)
Ability to understand scripts and programs for automation, tools, frameworks, dashboards, alarms. (common uses: Python, Go)
Experience with common scripting languages such as Python, Groovy, PowerShell.
Ability to document process/procedures.
Ability to perform code-review for quality and adherence to company style guides.
Key Qualifications:
3+ years of experience working in a large-scale production environment.
Excellent written and verbal communication skills are required.
2-3 business-related trips per year for group meetings.
Must work effectively and professionally with cross-functional groups across divisions, worldwide, as part of a team.
Must be able to effectively lead a distributed team across multiple time zones.
Must exhibit meticulous attention to detail, and have the ability to make good, timely decisions.
Demonstrate self-learning capabilities, taking initiative in a fast pace/quickly changing environment.
Security-mindset, general understanding of cybersecurity principles.
#LI-Remote
#HTF
#LI-LY1
Benefits of Working at CrowdStrike:
Remote-first culture
Market leader in compensation and equity awards
Competitive vacation and flexible working arrangements
Comprehensive and inclusive health benefits
Physical and mental wellness programs
Paid parental leave, including adoption
A variety of professional development and mentorship opportunities
Offices with stocked kitchens when you need to fuel innovation and collaboration
We are committed to fostering a culture of belonging where everyone feels seen, heard, valued for who they are and empowered to succeed. Our approach to cultivating a diverse, equitable, and inclusive culture is rooted in listening, learning and collective action. By embracing the diversity of our people, we achieve our best work and fuel innovation – generating the best possible outcomes for our customers and the communities they serve.
CrowdStrike is an Equal Opportunity employer. All qualified applicants will receive consideration for employment without regard to race, color, religion, sex including sexual orientation and gender identity, national origin, disability, protected veteran status, or any other characteristic protected by applicable federal, state, or local law.
CrowdStrike, Inc. is committed to fair and equitable compensation practices. For applicants in Colorado the salary range is $120,000 – $190,000 + bonus + equity + benefits. A candidate's salary is determined by various factors including, but not limited to, relevant work experience, skills, and certifications. The salary range may differ in other states.