Social Media Coordinator – Aquent
Marketing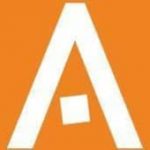 Aquent (501+ Employees, 4% 2 Yr Employee Growth Rate)
4% 1-Year Employee Growth Rate | 4% 2-Year Employee Growth Rate | LinkedIn | $0 Venture Funding
What Is Employee Growth Rate & Why Is It Important?
Overview
Our association client is seeking a Social Media Coordinator to help advance key initiatives that will grow audience awareness and create positive visibility. This position supports key clients, content areas, and functions within the organization.
Responsibilities:
Manages, develops, and oversees content for the social media channels.
Helps coordinate social media advertising campaigns on all channels.
Drives social media initiatives from conception to execution.
Provides guidance to internal stakeholders. This may include coaching clients on effective communication.
Prepares a wide variety of materials, including social media posts, toolkits and graphics.
May be asked to manage or contribute to special communications projects or initiatives, such as annual reports, Annual Conference on-site work, social media influencer outreach, or others as assigned.
Skills and Abilities
Ability to prioritize and manage multiple projects, priorities, and team members in a sometimes unstructured and evolving environment.
Serve as in-house subject matter expert on social media trends and innovations.
Ability to manage social media campaigns and initiatives to help advance the organizational goals.
Produce and gather engaging content for multiple social channels to foster and grow their community, and drive engagement with diverse audiences
Strong analytical capabilities and solid business judgment.
Ability to create and drive strategic social media marketing plans.
Strong writing and communication skills.
Strong critical thinking and research skills—the ability to deduce key points of an issue or problem and to assimilate data from various sources accurately and efficiently; ability to listen socially.
Ability to exercise independent judgment, take independent action, and also work as part of a team.
Ability to learn and use web-based office applications for online collaboration, document/content management, and intranet management.
Strong customer service orientation.
Working knowledge of Canva or similar program.
Experience
A minimum of one to three years' experience in a social media or Marketing capacity.
Education industry experience is preferred.
Experience managing social media advertising campaigns, audience segmentation, and data analysis.
Experience with a variety of social mediums using best practices to generate high-quality engagement
Proven experience executing successful campaigns and initiatives across multiple communications platforms.