Software Developer (Transit Data) – IBI Group
Software Engineer,Data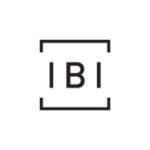 IBI Group (501+ Employees, 19% 2 Yr Employee Growth Rate)
8% 1-Year Employee Growth Rate | 19% 2-Year Employee Growth Rate | LinkedIn | $0 Venture Funding
What Is Employee Growth Rate & Why Is It Important?
IBI Group's Transit & Mobility Data team is hiring a Software Developer/Designer to join their team. This position is part of a distributed team and can be remote from anywhere within the continental United States. Current team members are located in Portland OR, Atlanta GA, Seattle WA, and Boston MA.
IBI Group's Transit & Mobility Data team focuses on helping transit agencies manage their data, provide high-quality real-time information to passengers, analyze service quality, and measure performance. The Transit Data practice also has a special emphasis on open source software like OpenTripPlanner, open data, and open data standards like GTFS/GTFS-real-time (transit), and GBFS (micromobility).
The Transit & Mobility Data team has been working closely with many agencies to build and maintain multimodal trip planning applications built on OpenTripPlanner and tools for managing and editing open transit data (TRANSIT-data-tools). Some of our recent projects are with Portland TriMet, New York State DOT, San Francisco Bay Area MTC, the ATL in Atlanta, GA, amongst others.
Most of the things you'll work on:
In this role, you can expect to:
Contribute to the development and maintenance of open source transportation software (OpenTripPlanner-based multi modal trip planners and the GTFS management platform TRANSIT-data-tools software).
Identify opportunities to improve our software development process.
Customize and deploy implementations of OpenTripPlanner and/or TRANSIT-data-tools  (described above) to meet the needs of client transit agencies.
Write tests to enhance the reliability of our codebase.
Develop wireframes and user interface mockups for new features.
Work closely with product managers, development team and end users to design and architect new product features.
Develop and maintain engaging and practical system documentation.
You'll need to have:
Programming experience with a modern javascript framework (React, Angular, etc.)
Familiarity with source control (git), software testing and knowledge of software development processes
Familiarity with Linux-based shell scripting and CLI
A sense for design and what makes for clean and intuitive user interfaces
Familiarity with design tools (Sketch, Adobe Xd, Figma, InVision) and desire to learn new ones
Familiarity with and/or interest in public transit and multimodal transportation
Curiosity to understand how systems work and identify/solve problems
Attention to detail and ability to balance priorities and multiple projects
Willingness to both learn independently but reach out for support/guidance as needed
Interest in developing new skills and excitement for new challenges
It's a bonus if you also have:
Familiarity with, or interest in, transit data (e.g. GTFS and GTFS-real-time formatted data) and/or open source transit software (e.g. OpenTripPlanner)
Experience with or interest in the design and implementation of map-based user interfaces, using tools such as Leaflet, Mapbox, Carto, etc.
Proficiency with server-side development – Java.
Additional information:
We encourage candidates to submit a link to their GitHub page for software development examples, and/or portfolio of UI/UX design experience.
Located on the 10th floor of 801 Second Avenue, in the historic Norton Building with sweeping views of Puget Sound to the West and Mount Rainier to the South, IBI Group's Seattle office is situated in the heart of downtown Seattle.
Seattle is known for its eclectic and energetic feel, with a wide range of neighborhoods that boasts: fine dining to trendy eateries, eye-catching art galleries and museums, and a walk on the beach a stone throw away – there's something for everyone!  The variety of transportation options makes getting around town a snap.  Choose from Metro Buses, Link Light Rail or the Sounder Train. Seattle's got you covered!   Home of major tech companies like Amazon, Microsoft, and Expedia, Seattle is a leader in technology of the future – a true Smart City.
Our employees enjoy our small office feel and all the perks of a big office support system. You'll have direct access to management while benefitting from our enthusiastic and helpful organizational resources team. The floors are open concept and creative and represent our collaborative approach to projects. As a global architecture, engineering and technology design firm, IBI Group also has offices across the country, continent and world.
#LI-PS1
About IBI Group
IBI Group is a global team of industry leading architects, engineers, planners, designers, and technology professionals united by a common desire: to create livable, sustainable, technologically advanced urban environments. We are a technology-driven design firm. From high-rises to industrial buildings, schools to state-of-the-art hospitals, transit stations to highways, airports to toll systems, bike lanes to parks, we design every aspect of truly integrated cities. Our collaborative approach focuses on future-forward solutions. We're bridging the gap between design and technology, unlocking new potential in data-driven environments. We believe in cities built upon intelligent systems, sustainable buildings, efficient infrastructure, and the human touch.