Software QA Engineer, RStudio Connect – Rstudio
QA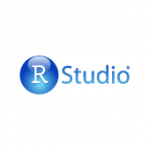 Rstudio (201-500 Employees, 62% 2 Yr Employee Growth Rate)
30% 1-Year Employee Growth Rate | 62% 2-Year Employee Growth Rate | LinkedIn | $0 Venture Funding
What Is Employee Growth Rate & Why Is It Important?
RStudio is seeking a Quality Assurance Engineer with strong automation and testing skills to join the RStudio Connect team. RStudio Connect is a publishing platform for the work Data Science teams create. Using Connect, our customers can securely manage their data science assets, like interactive apps, APIs, models, and scheduled reports, all in one place. Those assets can then be shared with team members, others within their organization, or even external customers. While data scientists publish to the platform, often IT professionals are the administrators of the platform. We provide capabilities to meet the needs of this diverse set of users.
About the RStudio Connect team: 
You will be part of a cross-functional team consisting of developers, QA engineers, and a Product Owner. The team collaborates closely with the Solutions Engineering and the Customer Support teams. Developers in the team write unit tests and work closely with QA engineers to influence the scope of testing. They collaborate with QA to build internal tools as needed, and participate in the creation of automated tests and, when needed, participate in test execution. QA Engineers in the team own test strategy creation, full-stack testing, test automation framework maintenance, creation and execution of automated tests, and process improvement in collaboration with the team. The person in this role has a significant opportunity to drive the quality of our software through careful testing and thoughtful analysis. We value analysis, reflection, and critical thought on the team, so you will be expected to contribute to collaborative product discussions throughout the development process.
What you'll own:
Plan, develop, and execute manual testing for distributed system
Identify, report, and verify defects and enhancements
Add to, and maintain test cases and other test artifacts
Build and maintain Linux tools to improve test coverage
Collaborate with team members to develop efficient and maintainable automated tests
Actively participate in the team's sprint ceremonies
What you'll assist with:
Develop infrastructure as code to deploy reproducible test environments in AWS or other cloud platforms
Participate in the full SDLC. You will be involved in the initial planning, requirements, design, architecture review, testing, and more.
Assess risk and review test plan with key stakeholders in the team to scope testing activities for each release
Collaborate with team members to improve Quality-related processes
Partner with Customer Support to triage customer-reported issues
What you'll teach:
A Quality mindset across the team. Everyone on the team owns Quality, and QA helps set the tone of user advocacy.
Evangelize QA best practices to help the team maintain a high quality of testing activities
Industry trends and new technologies related to testing in the cloud
What you'll learn:
An appreciation for software in the data science context
A deeper understanding of cloud infrastructure and DevOps for build / test / deployment
New skills related to test automation on Linux and cloud platforms
You have:
Expertise in testing distributed software applications in a Linux environment
Advanced knowledge of Linux tools and environments
Experience creating automated tests at scale
A humble, collaborative approach to producing high-quality software
Experience with testing software products at various interfaces: CLI, API, DB, etc.
Curiosity and a willingness to learn new technologies
About us:
RStudio is a Public Benefit Corporation (PBC) and a Certified B Corporation®, which means that our open-source mission is codified into our charter and that our corporate decisions balance the interests of the community, customers, employees, and shareholders.
We welcome all talented colleagues and are committed to a culture that represents diversity in all its forms.
We prioritize giving ourselves "focus time" to get deep work done. We minimize meetings and attempt to operate asynchronously.
We are a learning organization and take mentorship and career growth seriously. We hope to learn from you, and we anticipate that you will also deepen your skills, influence, and leadership as a result of working at RStudio.
We operate under a unique, sustainable business model: We have over 50% of our engineering dedicated to creating free and open-source software.  We are profitable, and we plan to be around decades from now.
Notable:
We offer competitive compensation with extensive human-first, people-focused benefits to prioritize your personal and financial well-being.
100% of medical, dental, and vision insurance premiums are covered for employees and their families! Fertility and gender-affirming healthcare is included in all of our plans.
Supplemental mental health and wellness benefits are available via Ginger even if you don't opt in to our insurance plans, including Ginger for teen family members.
RStudio's gender-neutral paid parental leave policy covers all new parents, including foster and adoptive parents.
Our 401k matches up to 50% of the maximum employee contribution after six months.
An annual profit-sharing bonus for employees recognizes our team's contributions to company performance across the year.
We are a 100% distributed team. You are also welcome to come into our Seattle or Boston offices.

Our remote office allowance includes:

$1000 home office allowance plus an additional $800 for equipment
Up to $400 monthly reimbursement for coworking space rental

We provide a flexible environment with a generous vacation policy that encourages a minimum of four weeks PTO per year plus 13 paid company holidays.
RStudio is committed to being a diverse and inclusive workplace. We encourage applicants of different backgrounds, cultures, genders, experiences, abilities, and perspectives to apply. All qualified applicants will receive consideration for employment without regard to race, color, national origin, religion, sexual orientation, gender, gender identity, age, physical disability, or length of time spent unemployed.
#LI-REMOTE