Solutions Architect – R-Zero Systems
Dev Ops & SysAdmin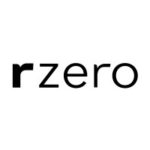 R-Zero Systems (51-200 Employees, 1,000%+ 2 Yr Employee Growth Rate)
148% 1-Year Employee Growth Rate | 1,000%+ 2-Year Employee Growth Rate | LinkedIn | $170M Venture Funding
What Is Employee Growth Rate & Why Is It Important?
Overview
About R-Zero
R-Zero is the first biosafety technology company dedicated to making the indoor spaces we share safer, healthier and more productive. Founded to meet a once-in-a-generation opportunity to rethink how society approaches health in the built environment, we develop the most effective and innovative technologies to create safer, healthier buildings for all. Combining space utilization sensor technology, AI, ML and IoT connected hardware, R-Zero's intelligent biosafety platform provides first-of-its-kind visibility, automation and smart risk reduction in the indoor environments where humans spend 90% of their time. Today, R-Zero is emerging as a world-leader in delivering category-defining technology to deliver healthier indoor spaces for all.
We are a fast-growing startup, backed by the world-leading experts at Mayo Clinic and thought-leaders across health, hospitality, sports, commercial real estate and impact sectors – including those who have propelled some of the most transformative tech and innovation in history. DBL Partners, World Innovation Lab (WiL), SOSV, and John Doerr have all invested in our vision for a future that prioritizes health in the built environment.
As we grow our team, we're looking for candidates who aren't afraid to challenge the status quo, and are motivated to usher in a better future via better buildings. #LI-Remote
Summary/Objective:
As a Solutions Architect, you will be responsible for pre-sales support, processes, and operational support initiatives to ensure orders and growth objectives are achieved. The Solution's Architect will provide support to our diverse group of Sales Professionals with the coordination of sales process tasks for key accounts. You will assist in scope development with the customer, "up-selling" additional scope or future phases where possible, to include estimate and proposal support.
This is a regional position for the Eastern United States. The position reports to Solutions Engineering. In this role you will be the primary technical resource and advisor from the discovery phase until an on-site audit to develop a transactional proposal. You will work closely with Solutions Engineers to develop science and data-backed biosafety solutions for clients. In this role you will be responsible for pre-sales technical support to aid a focused sales team selling a portfolio of existing and newly created UV disinfection hardware and real-time dashboard building safety monitoring as a service (SaaS),
What You'll Do:
Manage Customer/Consultant / Stakeholder Relationships
Manage and educate customers on latest R-Zero biosafety technology through demo cycles, RFP's (Indicative Proposals) and customer engagements
Analyze customer requirements for their facility, solution sessions (whiteboard solutioning), and RFP responses
Know your stakeholders with the ability to engage, establish credibility, influence and demonstrate technical knowledge of R-Zero solutions across all levels including C-level executives
Build productive customer/consultant relationships, developing sponsors for R-Zero, and continually seek and capitalize upon opportunities to increase their satisfaction and deepen client relationships
Solution Development & Architecture
Be responsible for the architecting and designing of solution bids, understanding customers/project requirements, architecting compliant and efficient solutions, including scoping the effort required to successfully deliver the proposed technology. Solutions include multi-disciplined technology packages with R-Zero installed disinfection hardware, mobile disinfection platforms, occupancy sensors, customer dashboard software, and 3rd Party business systems (IAQ sensors).
Organize and hold solution demonstrations both in house and external, working with demo owners to ensure there are maintained and evolved with market needs
Act as the technical subject matter expert, thoroughly understanding products, features, functions, and benefits while being able to communicate to all customers – small business to enterprise.
Use questioning strategies and represent R-Zero in meetings, discussions and negotiations with internal and external stakeholders, professional consultants, subcontractors and 3rd party vendors during the sales process and project initiation to position possible solutions and ensure preferred outcomes are achieved
Maintain up-to-date technical knowledge of R-Zero SaaS offerings and ensure skills are maintained and enhanced in specialist areas
Lead monthly technical briefings for Direct Sales, Channel Sales, and Business Development Representatives
Provide feedback and liaise with product management to ensure R-Zero product portfolio is appropriate to the changing needs of current and new customers, and suits our regional market, this will directly feed into the NPI process
Sales Consultation/Bid Support
Provide coaching and support to sales professionals in winning opportunities; (i.e. providing Whiteboard support, teaching how to position a solution), determine technical components related to customer's mission critical factors; provide market feedback to marketing and sales professionals.
Establish and build trusted relationships with customers to provide technical solutions to meet end user needs through an understanding of business needs and technology, and be viewed as the trusted advisor.
Support both sales professionals and customers during the technical requirement definition and solution development sales process steps by providing knowledgeable subject matter expertise.
Participate in the creation of the customer technical roadmaps; and conduct customer demonstrations and presentations to support opportunities.
Support the transference of the proposed design to the Solutions Engineer, however, remain engaged with the customer long term and return as the trusted advisor for the next opportunity
Support both sales professionals and customers during the technical requirement definition and solution development sales process steps
Business Relationships
Primary relationship is to support the sales professionals in winning opportunities; (i.e., providing Whiteboard support and demos) and determining technical components related to customer's mission critical factors; provide market feedback to marketing and sales professionals
Work as a team player with many sales professionals in assigned geography. Acts as a resource in support of the sale to address the customer's technical and application requirements.
Maintain awareness of other opportunities outside of the assigned region to be a resource for any opportunities
Provide coaching to sales professionals as it relates to their assigned application specialty
Requirements
What You Need
Bachelor's Degree in a STEM field or in lieu of degree 3 years of experience with Sales or Technical delivery in a related field
2 years of Sales or Technical experience in the medical device, installed solutions, or related technology field
Ability to establish and build credibility quickly
Can clearly articulate technical value and demonstrate how solutions map to a customer's needs and drivers
Highly self-motivated to attack friction points or weaknesses in the sales process with own initiative
Deep analytical skills, utilization of problem solving and effective questioning skills
Balance and persistence in customer follow-up
Sees ahead clearly; can anticipate future technical trends accurately; learn quickly and think independently to adapt as required
Management of time and demonstration of self-discipline
Demonstration of strong verbal and written communication
Strong data analysis and application capabilities
Benefits
You'll love working at R-Zero because of our:
High-impact mission and purpose-driven team / culture.
Flexibility to choose how you work – whether it be remote (anywhere in the USA), in our brand new Salt Lake City HQ, or a combination of the two.
Competitive salary, startup equity + incentives.
Excellent healthcare benefits (medical, dental, vision) covered at 100% for employees, with active enrollment eligibility – so coverage starts on day one.

We're in the business of improving human health for all, so the health of every employee and their families is key.

401(k) program with zero waiting period, so you can start investing in your future on day one.
Dedication to deep work on Wednesday – no internal meetings, so you can focus on what's most important.
Unlimited time off.
Company-sponsored quarterly meetups to connect as a team.
Perks are nice, but perks aren't what makes R-Zero an incredible place to work. It's our mission, team, and the opportunity to move society forward with impact-driven work that does. At R-Zero, we're building category-defining technology to solve one of society's greatest challenges, and our work compels us to show up each day for our customers and our teams, while feeling well supported in our benefits.
Tied to our science-based mission focused on health and safety, R-Zero maintains a policy requiring all employees to be fully vaccinated against COVID-19. Our priority is first and foremost the health and safety of our employees, partners and our community. Please note that R-Zero is an equal opportunity employer and we will comply with applicable law regarding accommodations.