Sr Manager Process Excellence – CVS Health
Others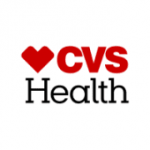 CVS Health (501+ Employees, 13% 2 Yr Employee Growth Rate)
5% 1-Year Employee Growth Rate | 13% 2-Year Employee Growth Rate | LinkedIn | $0 Venture Funding
What Is Employee Growth Rate & Why Is It Important?
Job Description
Job Purpose and Summary:
To most effectively enable our enterprise strategic priorities, CVS Health's HR organization has embarked on an HR transformation to deliver a best-in-class, customer-focused strategic organization. As a part of this transformation, we have created a team focused on infusing a customer first and process excellence, Lean culture within the HR organization. The Process Excellence team will drive the adoption and embedding of a continuous improvement mindset within the HR organization and lead strategic process redesign initiatives to support out transformation goals.
Reporting to the Executive Director, Process Excellence, this individual will work in an agile, multi functional team and will have accountability for executing the strategy for driving a service culture in the HR organization by focusing on both long-term initiatives and process improvements through optimization. This role will partner with both internal and external stakeholders to develop specific operational improvements, design project plans and work with relevant businesses to improve service, quality, and colleague engagement. Part of an agile team, this resource will be manage multi disciplinary program level activities and functional initiatives collaborating and influencing large scale changes within the organization.
Primary Job Duties & Responsibilities Include:
• Execute the strategy to facilitate and drive a service and continuous improvement culture in HR that will improve our service and colleague experience
• Facilitates on the development of strategic project plans utilizing the Lean Six Sigma operating system across the organization. Partners with leaders and their teams on the design and implementation of business transformations to achieve operational excellence, employee engagement, cost reduction and customer satisfaction
• Lead cross functional process reengineering initiatives to enhance, simplify and streamline the business unit experience and interactions on HR services
• Drives the build out, launch and maintenance of the Lean Six Sigma toolkit and certification – methodology, tools, trainings, white papers, templates etc. and drive the adoption of Lean into everyday thinking
• Facilitate Service Excellence operational sessions to identify and solution for colleague identified painpoints working across key stakeholders to identify root causes, failure points and determine tactical and strategic fixes that must be put in place to remove wastes, increase efficiency and create an optimized colleague experience
• Provides mentorship and guidance to the HR organization on deploying a process excellence mindset that is built on simplistic design, puts the customer/ colleague first and brings together teams to create an inclusive, more durable / proactive solution
• Manage and oversee the certification rollout including building simplified communications, driving engagement and continuous momentum by showcasing the value of Lean
• Acts as a subject matter expert and provides tactical support on project reengineering initiatives
Required Qualifications
• 7+ years experience in relevant role (i.e. Operations, Engineering or Project/Program Management discipline)
• 1+ years experience as process improvement practitioner/leader in recognized process improvement business models
• 1+ years experience with data analytics, metrics/reporting analysis
COVID Requirements
COVID-19 Vaccination Requirement
CVS Health requires certain colleagues to be fully vaccinated against COVID-19 (including any booster shots if required), where allowable under the law, unless they are approved for a reasonable accommodation based on disability, medical condition, religious belief, or other legally recognized reasons that prevents them from being vaccinated.
You are required to have received at least one COVID-19 shot prior to your first day of employment and to provide proof of your vaccination status or apply for a reasonable accommodation within the first 10 days of your employment. Please note that in some states and roles, you may be required to provide proof of full vaccination or an approved reasonable accommodation before you can begin to actively work.
Preferred Qualifications
• Process Efficiency Certification (e.g. LEAN Certification, Kaizen Certification)
• Experience in Human Resources
Education
Bachelor's degree or equivalent required
Business Overview
Bring your heart to CVS Health
Every one of us at CVS Health shares a single, clear purpose: Bringing our heart to every moment of your health. This purpose guides our commitment to deliver enhanced human-centric health care for a rapidly changing world. Anchored in our brand – with heart at its center – our purpose sends a personal message that how we deliver our services is just as important as what we deliver.
Our Heart At Work Behaviors™ support this purpose. We want everyone who works at CVS Health to feel empowered by the role they play in transforming our culture and accelerating our ability to innovate and deliver solutions to make health care more personal, convenient and affordable.
We strive to promote and sustain a culture of diversity, inclusion and belonging every day.
CVS Health is an affirmative action employer, and is an equal opportunity employer, as are the physician-owned businesses for which CVS Health provides management services. We do not discriminate in recruiting, hiring, promotion, or any other personnel action based on race, ethnicity, color, national origin, sex/gender, sexual orientation, gender identity or expression, religion, age, disability, protected veteran status, or any other characteristic protected by applicable federal, state, or local law.