Strategic Partnerships, New Business (Cash App + Afterpay) – Square
Sales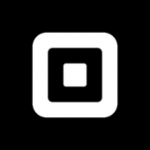 Square (501+ Employees, 60% 2 Yr Employee Growth Rate)
19% 1-Year Employee Growth Rate | 60% 2-Year Employee Growth Rate | LinkedIn | $601.2M Venture Funding
What Is Employee Growth Rate & Why Is It Important?
The New Business Development team leads commercialization and business development for Cash App and Afterpay's emerging lines of business. Our ambitious team sources new ideas to generate revenue and product growth, develops partnership strategy for nascent business ideas, and negotiates deals with some of the most influential brands in the world. We are looking for an experienced business development manager to identify, structure, close and implement deals with partners across our new business lines.
You'll partner directly with leaders at Cash App and Afterpay across Product Development, Strategy, Sales, Account Management, Finance, Risk, Legal and Engineering. In conjunction with cross-functional colleagues, you'll develop hypotheses around the viability of new business ideas, and use pilot deals and partnerships to validate new business lines. You'll work with leadership to determine how emerging businesses fit into the structure of Cash App and Afterpay's revenue and product streams.
The ideal candidate will have the ability to ramp on new product lines quickly, think strategically and creatively about new opportunities, and drive deals to close quickly and efficiently. This individual should know how to coordinate effectively with internal cross-functional partners, and have a strong grasp of deal structure and economics. A deep sense of ownership, drive, and entrepreneurship is essential.
You will:
Develop strategy: Create an overarching plan and strategy for new business partnerships, including mapping partners to key priorities and determining which partners can best validate our nascent business ideas.
Build relationships: Establish strong rapport with partners at every level (executive to working groups, across functions) to influence their decision-making and advance both our goals and our partners' objectives.
Structure and close deals: Ensure that deal terms reflect strategic priorities for our business, and that the deal economics and data collection offer relevant insights to prove the viability of new business lines.
Design scalable programs: When new business ideas are successful, build a partnership playbook that can be used to scale emerging businesses into successful revenue streams or growth channels.
 Lead cross-functional initiatives: Establish yourself as the go-to commercial voice for our partnership strategy and our most strategic partners. Provide critical market feedback to improve our product. Drive efficiencies and improvements that accelerate business impact.
6+ years of strategy, business development or partner management experience.
Proven ability to build C-suite relationships and navigate external organizations both to identify internal champions and to influence decision makers. You are an expert negotiator with a strong understanding of commercial contracts and complex negotiating dynamics that may be simultaneously cooperative and competitive.
A hunger to tackle complicated and impactful business problems.
Sharp problem solving and communication skills. You're a skilled salesperson and strategic thinker who comes armed to internal and external conversations with the right data and analysis to make a convincing argument.
Deep comfort operating in the ambiguity of an ever-evolving product that operates at scale globally.
A scrappy and humble mindset to work autonomously. You roll up your sleeves to get things done.
BS/BA required; MBA or Masters degree a plus
We're working to build a more inclusive economy where our customers have equal access to opportunity, and we strive to live by these same values in building our workplace. Block is a proud equal opportunity employer. We work hard to evaluate all employees and job applicants consistently, without regard to race, color, religion, gender, national origin, age, disability, veteran status, pregnancy, gender expression or identity, sexual orientation, citizenship, or any other legally protected class.
We believe in being fair, and are committed to an inclusive interview experience, including providing reasonable accommodations to disabled applicants throughout the recruitment process. We encourage applicants to share any needed accommodations with their recruiter, who will treat these requests as confidentially as possible. Want to learn more about what we're doing to build a workplace that is fair and square? Check out our I+D page. 
Additionally, we consider qualified applicants with criminal histories for employment on our team, assessing candidates in a manner consistent with the requirements of the San Francisco Fair Chance Ordinance.
Block, Inc. (NYSE: SQ) is a global technology company with a focus on financial services. Made up of Square, Cash App, Spiral, TIDAL, and TBD, we build tools to help more people access the economy. Square helps sellers run and grow their businesses with its integrated ecosystem of commerce solutions, business software, and banking services. With Cash App, anyone can easily send, spend, or invest their money in stocks or Bitcoin. Spiral (formerly Square Crypto) builds and funds free, open-source Bitcoin projects. Artists use TIDAL to help them succeed as entrepreneurs and connect more deeply with fans. TBD is building an open developer platform to make it easier to access Bitcoin and other blockchain technologies without having to go through an institution.
About Square
We believe the economy is better when everyone has access. When everyone has room to grow. No one should be left out because the cost is too great or the technology too complex. So we're building easy tools to empower and enrich people. Tools that shorten the distance between having an idea and making a living from it—because we believe in fair and square. We started with a little white card reader but haven't stopped there. Our new reader helps our sellers accept chip cards and NFC payments, our Cash app lets people send money instantly, and we're building easy tools for customers, too. We're empowering the electrician to send invoices, setting up the food truck with a delivery option, helping the clothing boutique pay its employees, and giving the coffee chain capital for a second, third, and fourth location. We're here to help sellers of all sizes start, run, and grow their business—and helping them grow their business is good business for everyone.