Supervisor Claim Operations – CVS Health
Accounting / Finance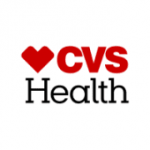 CVS Health (501+ Employees, 13% 2 Yr Employee Growth Rate)
5% 1-Year Employee Growth Rate | 13% 2-Year Employee Growth Rate | LinkedIn | $0 Venture Funding
What Is Employee Growth Rate & Why Is It Important?
Job Description
The Supervisor, Service Operations position supports the Medicare Claims organization. Responsibilities include but are not limited to supporting/leading a team of claim benefit specialists, collaboration and support for internal and external business partners and management of daily claim inventory. Accountable for customer satisfaction, retention and growth by efficiently delivering competitive service. Achieve superior claim service through an integrated approach to quality, claim inventory and resource management meeting and/or exceeding customer expectations.
– Accountable for member/provider satisfaction, retention, and growth by efficiently delivering competitive services to members/providers
– Oversees the operations in a local service center handling claims processing function.
– Develops, monitors and reviews performance reports and service performance trends for each account against the plan and recommends specific actions or remedies as necessary. – Develops trains, evaluates, and coaches staff on a regular basis and provides candid and timely developmental feedback; monitors training plans and ensures training needs are met.
– Utilizes available incentive programs to reward, recognize and celebrate team and individual success.
– Establishes a clear vision aligned with company values; sets specific challenging and achievable objectives and action plans; motivates others to balance customer needs and business success; challenges self and others to look to the future to create quality products, services, and solutions. – Attracts, selects, and retains high caliber, diverse talent able to successfully achieve or exceed business goals; builds a cohesive team that works well together.
– Creates and maintains tools, job aids, and training materials to help employees in their efforts to resolve issues and improve their relationship with customers.
– Effectively manages or participates in cross-functional projects that support the business strategy. Acts as liaison between staff and other areas, including management, all segments, and provider teams.
– Effectively applies and enforces CVS Health/Aetna HR policies and practices, i.e. FML/EML, Attendance, Code of Conduct, Disciplinary guidelines.
– Develops and maintains strong collaborative relationships with constituents and internal business partners to maintain excellent lines of communication and share resources to meet common service center objectives.
– Leverages the unit's resources to resolve plan, claim inquiries or problems by identifying root cause analysis, and generates and acts upon the solutions.
– Manages and monitors daily workflow and reporting to ensure business objectives are maintained and accurately reported; ensures resources are aligned appropriately across function and or service center.
Schedule:
M-F flexibility 6:00am – 5:00pm
Required Qualifications
– 1+ years supervisor/management experience
– 1+ years of creating reports within Excel
– 1+ years of coaching/development employees
COVID Requirements
COVID-19 Vaccination Requirement
CVS Health requires certain colleagues to be fully vaccinated against COVID-19 (including any booster shots if required), where allowable under the law, unless they are approved for a reasonable accommodation based on disability, medical condition, religious belief, or other legally recognized reasons that prevents them from being vaccinated.
You are required to have received at least one COVID-19 shot prior to your first day of employment and to provide proof of your vaccination status or apply for a reasonable accommodation within the first 10 days of your employment. Please note that in some states and roles, you may be required to provide proof of full vaccination or an approved reasonable accommodation before you can begin to actively work.
Preferred Qualifications
– Experience with claim/call center environment
– Desktop Tools/Microsoft Outlook/1-3 Years/End User
– Aetna Applications/Automated Claim Adjudication System/1-3 Years/End User
Education
– High School diploma or G.E.D.
**Associate Degree Preferred
Business Overview
Bring your heart to CVS Health
Every one of us at CVS Health shares a single, clear purpose: Bringing our heart to every moment of your health. This purpose guides our commitment to deliver enhanced human-centric health care for a rapidly changing world. Anchored in our brand – with heart at its center – our purpose sends a personal message that how we deliver our services is just as important as what we deliver.
Our Heart At Work Behaviors™ support this purpose. We want everyone who works at CVS Health to feel empowered by the role they play in transforming our culture and accelerating our ability to innovate and deliver solutions to make health care more personal, convenient and affordable.
We strive to promote and sustain a culture of diversity, inclusion and belonging every day.
CVS Health is an affirmative action employer, and is an equal opportunity employer, as are the physician-owned businesses for which CVS Health provides management services. We do not discriminate in recruiting, hiring, promotion, or any other personnel action based on race, ethnicity, color, national origin, sex/gender, sexual orientation, gender identity or expression, religion, age, disability, protected veteran status, or any other characteristic protected by applicable federal, state, or local law.