Talent Development Sr Manager – CVS Health
HR & Recruiting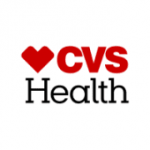 CVS Health (501+ Employees, 13% 2 Yr Employee Growth Rate)
5% 1-Year Employee Growth Rate | 13% 2-Year Employee Growth Rate | LinkedIn | $0 Venture Funding
What Is Employee Growth Rate & Why Is It Important?
Job Description
Under the guidance of the Executive Director of Enterprise Leadership, the Sr Manager of Talent Development position will serve as the Program Manager of Mid-Level leadership training programs to the entire CVS Health Enterprise. This role will oversee training with respect to mid-level leadership skills, team building, interpersonal skills, conflict resolution and other associated leadership programs.
The Sr Manager will conduct training needs analysis, curriculum development, selection and/or development, program delivery and evaluation of high impact training and development programs.
Reports to: Senior Director of Enterprise Leadership
Specific Duties and Responsibilities:
• Manages all aspects of CVS Health's Mid-Level leadership programs, including, but not limited to, scoping requirements, curriculum development creation of tools and job aids, facilitation, and measurement of results.
• Effectively uses facilitation skills, conflict management skills, group dynamic skills, and knowledge of adult learning theory. Facilitates Train-the-trainer sessions
• Conducts needs analysis; identifies, acquires, and/or develops appropriate training materials; conducts training on the group and individual levels.
• Facilitate group leadership development meetings and presentations.
• Manages leadership development projects across the entire CVS Health enterprise
• Manages vendor relationships. Collaborates with Procurement to ensure best value delivered from vendor relationships.
• Designs OD (organizational development) interventions when necessary. Measures the effectiveness of OD interventions.
• Advanced understanding of the business and strategic impact of leadership training and development in a corporate environment.
• Able to influence or persuade others to gain acceptance or agreement of ideas and approaches. Ability to organize workload, prioritize tasks and meet deadlines, and communicate effectively both verbally and in writing.
• Must demonstrate passion and enthusiasm for the CVS Health purpose and HAW behaviors.
Required Qualifications
7+ years of related training or equivalent combinations of education and experience.
Ability to travel up to 15%
COVID Requirements
COVID-19 Vaccination Requirement
CVS Health requires certain colleagues to be fully vaccinated against COVID-19 (including any booster shots if required), where allowable under the law, unless they are approved for a reasonable accommodation based on disability, medical condition, religious belief, or other legally recognized reasons that prevents them from being vaccinated.
You are required to have received at least one COVID-19 shot prior to your first day of employment and to provide proof of your vaccination status or apply for a reasonable accommodation within the first 10 days of your employment. Please note that in some states and roles, you may be required to provide proof of full vaccination or an approved reasonable accommodation before you can begin to actively work.
Preferred Qualifications
2+ years of previous Management / Leadership experience with direct reports
• Superior facilitation and training skills and confidence, organization of training material, matching material, rate of delivery, progression of training, and techniques to the audience, relative to the objective.
• Experience in new program development required.
• Leadership development / professional development certifications.
• Organizational Development background preferred.
• Experience with MS Office applications; experience with e-learning technology and e-learning platforms a plus.
• Experience working with various levels of leadership and comfortable with listening, seeking, and asking questions to ensure understanding.
Education
• Bachelor's Degree from a four year college or university or equivalent combinations of education and experience.
Business Overview
Bring your heart to CVS Health
Every one of us at CVS Health shares a single, clear purpose: Bringing our heart to every moment of your health. This purpose guides our commitment to deliver enhanced human-centric health care for a rapidly changing world. Anchored in our brand – with heart at its center – our purpose sends a personal message that how we deliver our services is just as important as what we deliver.
Our Heart At Work Behaviors™ support this purpose. We want everyone who works at CVS Health to feel empowered by the role they play in transforming our culture and accelerating our ability to innovate and deliver solutions to make health care more personal, convenient and affordable.
We strive to promote and sustain a culture of diversity, inclusion and belonging every day.
CVS Health is an affirmative action employer, and is an equal opportunity employer, as are the physician-owned businesses for which CVS Health provides management services. We do not discriminate in recruiting, hiring, promotion, or any other personnel action based on race, ethnicity, color, national origin, sex/gender, sexual orientation, gender identity or expression, religion, age, disability, protected veteran status, or any other characteristic protected by applicable federal, state, or local law.