Technical Program Manager, Afterpay Go-To-Market – Square
Marketing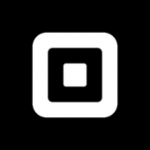 Square (501+ Employees, 60% 2 Yr Employee Growth Rate)
19% 1-Year Employee Growth Rate | 60% 2-Year Employee Growth Rate | LinkedIn | $601.2M Venture Funding
What Is Employee Growth Rate & Why Is It Important?
The Strategy team within Sales & Account Management (SAM) at Square builds the data-driven programs, tools, and technology to deliver outsized impact to GTM operations across Square. We are a team of Technical Program Managers, Program Managers and Analysts, who collaborate with Sales & Account Management teams as well as Product and Automation teams to lead programs around company-wide GTM priorities.
As a Technical Program Manager (on the SAM Strategy team) supporting SMB Afterpay Go-to-Market Strategy, you will define and manage complex technical programs that will improve the Afterpay Sales and Account Management teams. You will identify opportunities, align across cross-functional stakeholders, pursue solutions while assessing trade-offs, and ensure the execution of programs to boost Afterpay's growth within Square's product ecosystem. Ideal team members have technical foundations, can manage stakeholders, can develop and drive program execution. You will report to a Technical Program Management Lead.
You will:
Deeply engage with our Afterpay Sales & Account Management teams, embody their day-to-day operational challenges and identify issues that limit scalability across the organization
Make sense of ambiguous problems, define requirements, curate stakeholders, and align technical solutions towards a concerted goal
Be able to work closely with technical partners and clearly articulate technical requirements.
Manage the roadmap for your programs in collaboration with leadership and stakeholders.
Establish metrics to track the impact of your programs against broader goals.
Build and maintain relationships with teams within Sales, Account Management, Product, Automation and Finance teams.
Develop and manage end-to-end technical solutions and ensure on-time delivery that meets defined goals and requirements.
You have:
5+ years of experience in a program management, product management and/or strategy & operations role at a technology company
Experience documenting cross-functional business and technical requirements (e.g. Product Request Docs, Business Requirement Docs)
Experience working with technical teams to build and deliver end-to-end tooling and programs with technical knowledge of the underlying platforms and technologies
Experience segmenting and prioritizing large multi-quarter projects into minimum remarkable deployments
Experience with Salesforce, Looker (Data-visualization equivalent) and Snowflake (SQL equivalent)
We're working to build a more inclusive economy where our customers have equal access to opportunity, and we strive to live by these same values in building our workplace. Block is a proud equal opportunity employer. We work hard to evaluate all employees and job applicants consistently, without regard to race, color, religion, gender, national origin, age, disability, veteran status, pregnancy, gender expression or identity, sexual orientation, citizenship, or any other legally protected class.
We believe in being fair, and are committed to an inclusive interview experience, including providing reasonable accommodations to disabled applicants throughout the recruitment process. We encourage applicants to share any needed accommodations with their recruiter, who will treat these requests as confidentially as possible. Want to learn more about what we're doing to build a workplace that is fair and square? Check out our I+D page. 
Additionally, we consider qualified applicants with criminal histories for employment on our team, assessing candidates in a manner consistent with the requirements of the San Francisco Fair Chance Ordinance.
Perks
We want you to be well and thrive. Our global benefits package includes:
Healthcare coverage
Retirement Plans
Employee Stock Purchase Program
Wellness perks
Paid parental leave
Paid time off
Learning and Development resources
Block, Inc. (NYSE: SQ) is a global technology company with a focus on financial services. Made up of Square, Cash App, Spiral, TIDAL, and TBD, we build tools to help more people access the economy. Square helps sellers run and grow their businesses with its integrated ecosystem of commerce solutions, business software, and banking services. With Cash App, anyone can easily send, spend, or invest their money in stocks or Bitcoin. Spiral (formerly Square Crypto) builds and funds free, open-source Bitcoin projects. Artists use TIDAL to help them succeed as entrepreneurs and connect more deeply with fans. TBD is building an open developer platform to make it easier to access Bitcoin and other blockchain technologies without having to go through an institution.
About Square
We believe the economy is better when everyone has access. When everyone has room to grow. No one should be left out because the cost is too great or the technology too complex. So we're building easy tools to empower and enrich people. Tools that shorten the distance between having an idea and making a living from it—because we believe in fair and square. We started with a little white card reader but haven't stopped there. Our new reader helps our sellers accept chip cards and NFC payments, our Cash app lets people send money instantly, and we're building easy tools for customers, too. We're empowering the electrician to send invoices, setting up the food truck with a delivery option, helping the clothing boutique pay its employees, and giving the coffee chain capital for a second, third, and fourth location. We're here to help sellers of all sizes start, run, and grow their business—and helping them grow their business is good business for everyone.