Technical Project Manager – TuSimple
Others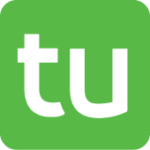 TuSimple (501+ Employees, 86% 2 Yr Employee Growth Rate)
7% 1-Year Employee Growth Rate | 86% 2-Year Employee Growth Rate | LinkedIn | $648.1M Venture Funding
What Is Employee Growth Rate & Why Is It Important?
Join TuSimple and help change the way the world moves.  Together we're making freight transportation safer, more efficient, and more environmentally friendly.
Company Overview
Come join a higher calling and find a deeper purpose!
As a multi-national Artificial Intelligence Technology Company, we are at the epicenter of the Autonomous Vehicle Universe. Our breakthroughs are leading the industry in autonomous trucking.
While inventing the framework of Autonomous Driving, our current fleet of autonomous Trucks is helping communities receive much-needed supplies and medical equipment around the clock. Our people are some of the most talented engineers and contributors who are leaving behind a historic legacy.
TuSimple was founded half a decade ago with the goal of bringing the top minds in the world together to achieve the dream of a driverless truck solution. With a foundation in computer vision, algorithms, mapping, and Artificial Intelligence, TuSimple is working to create the first global commercially viable Autonomous Freight Network.
Opportunity Overview
TuSimple's Project Manager oversees small projects in support of TuSimple's Program Management function. In this role, the Project Manager provides leadership to a small cross-functional team, ensuring their focus and clarity on project objectives and success with delivering projects on schedule. The Project Manager is responsible for identifying and mitigating any project risk, escalating as necessary, and regularly communicating progress versus plan to the appropriate parties.
In this role, you will closely partner with senior Software Engineering leadership to manage our portfolio of critical onboard system projects associated with our Autonomous Driving System.
Join us and be a part of excellence!
Role Responsibilities
You will be responsible for tracking, reporting, monitoring and risk management of onboard system projects
Create and maintain comprehensive project documentation
You will ensure that the project is delivered on-time, within scope, and within budget
Motivate and support cross-functional team members and manage deliverables to meet project milestones
Regularly communicate the program status and key issues to management and across teams within the organization
Take initiative to identify, communicate, and execute high-impact improvements
Attend and transfer knowledge from meetings to appropriate team members
Balance risks and tackle problem that affects release scope, schedule, and quality
Lead bug, feature, and request tracking in Jira
Assist in improving processes and procedures within the team
Experience & Skills Required
The ideal candidate will be communicative, energetic, creative, enthusiastic, intelligent, analytical, and eager to take on responsibility and learn new skills
Bachelor/Master Degree in Computer Science, or a related engineering field
Basic knowledge of computer systems
Experience in creating and maintaining project plans, including scope, schedules, resources and risks
Established ability to manage and resolve minor project risk/issues. Able to escalate more complex matters in a timely manner
Readily understands business drivers, program impact, and individual motivations
Consistently demonstrates good judgment, critical thinking, and creative solutioning
Ability to prioritize and manage conflicting demands with project planning
Excellent communication, organization, and coordination skills
Bonus Points
Experiences in IT project management
Proven record of driving big projects cross teams
TuSimple Benefits
100% employer-paid healthcare premiums for you and your family
401K contribution
Work visa sponsorship available
Relocation assistance available
Breakfast, lunch, and dinner are served every day
Full kitchens on every floor with unlimited snacks, drinks, special treats, fruits, meals, and more
Gym membership reimbursement
Monthly team-building budget
Learning/education budget
Employer-paid life insurance
Employer-paid long and short disability
TuSimple is an Equal Opportunity Employer. This company does not discriminate in employment and personnel practices on the basis of race, sex, age, handicap, religion, national origin, or any other basis prohibited by applicable law. Hiring, transferring and promotion practices are performed without regard to the above-listed items.