Technical Support Engineer – Level 1 – Sutherland
Customer Service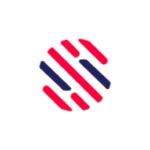 Sutherland (501+ Employees, 19% 2 Yr Employee Growth Rate)
9% 1-Year Employee Growth Rate | 19% 2-Year Employee Growth Rate | LinkedIn | $330M Venture Funding
What Is Employee Growth Rate & Why Is It Important?
Job Description:
Are you an overachiever? Are you one of those people that is just good at everything you do?
We're looking for that jack-of-all-trades person – natural at customer service, not afraid of asking for and making the sale, and can help anyone with their technical issue.
Oh, and do you want to work from home while being that awesome?
Sutherland's Work-At-Home division is currently hiring for customer-focused individuals just like you! These full-time positions are 100% work-from-home and are only available to residents of the contiguous United States.
Listen to a call sample and see if this is the right role for you. This is a real call, but personal information has been removed. http://sutherlandglobal.adobeconnect.com/ptp578gk3wms/
Responsibilities:
As a Tech Support Representative you work with a supportive, service-oriented team. We take our job and our customers seriously and are looking for only the best consultants.
Here's what is expected from all of our consultants:
Answer inbound calls from customers to assist with questions about products, services, answer basic programming questions, or troubleshoot issues
Use active listening and probing question skills to help troubleshoot and resolve customer technical issues
Concentrate on specific areas of support: As a Level 1 TSE, you will be focusing on up to four out of eleven verticals specific to troubleshooting Enterprise Storage Systems, ranging from Data Protection, Core, Virtualization, Cloud, Protocols, Hardware, and several other areas of focus
Work directly with Level II Support: develop professional relationships with the customer by working directly with NetApp support
Verify customer account information and update necessary information, as needed
Access the company databases and provide instructions to customers to determine the root cause of their problem
Ensure customer needs are met with follow-up calls and communications
Handle multiple tasks simultaneously while creating an exceptional caller experience
Driven for success and comfortable working independently
Attend job-related training, refresher training, updates, and cross training
Participate in team meetings and individual team meetings
Read and stay up-to-date with reference materials, announcements, promotions, changes, specials, policies, and other company business
Training and Nesting Details
Training for this program is critical and 100% mandatory. Training consists of four hours of classroom instruction, and then four hours of self-paced learning each day. Following Training, you participate in Nesting where you take live calls in a supportive environment. Training and Nesting is scheduled for five days a week and lasts for six weeks.
Shift Windows of Availability
The Hours of Operation are typically 9:00am – 12:00am ET, Sunday through Saturday. Your daily start and stop times may vary within your schedule window. You will have two days off each week. Schedule selection happens during the interview phase. Sutherland makes every effort to provide production schedules two weeks in advance.
There are couple shift options to choose from:
• Shift 1: Your work days are Thursday – Monday. You will be off every Tuesday and Wednesday.
• Shift 2: Your work days are Friday – Tuesday. You will be off every Wednesday and Thursday.
• Shift 3: Your work days are Sunday – Friday. You will be off every Saturday, and then either Tuesday, Wednesday, or Thursday that week based on business need.
• Shift 4: Your work days are Monday – Saturday. You will be off every Sunday, and then either Tuesday, Wednesday, or Thursday that week based on business need.
Does this sound like your dream job? It should, because it is! Join our supportive team to receive:
• Extensive paid training
• Performance bonuses
• Sales incentives
• Unique recognition programs
• Unlimited advancement opportunities
Qualifications:
To be eligible for this position, you need:
• Excellent customer service skills.
• Exposure to some understanding of enterprise level technology (i.e., networking, administration, Linux, cloud technology, virtual, fiber channel, etc.) preferably a degree or two years exposure/experience.
• High desire to learn about technology.
• Ability to multi-task/change direction when needed.
• Prior Helpdesk/Call center experience.
• Strong ability to communicate in a clear, constructive, and professional manner
Working from home is easiest when you are equipped with everything that you need! You must have:
Sutherland will provide you with a ThinClient PC with VOIP technology. You must provide:
A 20-inch computer monitor (or larger) with a DisplayPort and associated cable are required.
Any display equivalent to or larger than the Dell E2016H monitor is acceptable.
A wired mouse and wired keyboard is required. The wired connection must be via USB.
Any full-size keyboard equivalent or better than the Dell KB216 Wired Keyboard are acceptable. The minimum standard for the wired mouse is the Dell MS116 Optical Mouse.
A headset that is/has:
USB
Dual ear
Noise-cancelling microphone
*Preferred: Plantronics AUDIO 478, Logitech USB H570e, Jabra UC Voice 150, or Microsoft Life Chat LX-6000 for Business
Excellent Internet connectivity:
Internet speeds of 1 Mbps upload and 5 Mbps download – the faster the better!
Wireless and/or satellite Internet Service Providers are not compatible with our systems.
Productive work environment:
In-house network and a hard-wired Internet connection capable of continuously supporting outstanding call quality and high-speed response rates.
A quiet and distraction-free, secure place to work.
Sutherland is a drug free workplace, including our work-from-home positions.
Application Process:
Complete the application, including the screening questions and behavioral assessment.
Internet speed test for your home office.
Virtual assessment, one link that includes a test for typing, data entry, and technical skills. You'll also record your answers to a virtual interview.
Live group final interview.