Technical Support Engineer (Linux expertise) – Rstudio
Dev Ops & SysAdmin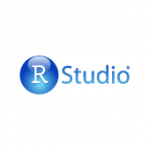 Rstudio (201-500 Employees, 62% 2 Yr Employee Growth Rate)
30% 1-Year Employee Growth Rate | 62% 2-Year Employee Growth Rate | LinkedIn | $0 Venture Funding
What Is Employee Growth Rate & Why Is It Important?
RStudio creates great software that helps people understand data and make better decisions in real-world applications. Our core offering is an open source data science platform, and we aim to make it available to everyone, regardless of their economic means. We are seeking a Technical Support engineer to join a creative and collaborative team of humble, talented support engineers from a variety of backgrounds. This is a remote role based in North America. We have 2 roles open, one working Eastern timezone hours and one working Pacific timezone hours.
About the job:
As a Technical Support Engineer, you will own customer support interactions from start to finish, acting as the face of RStudio. Along the way, you will have opportunities to influence processes and products as you work with multiple systems and teams to drive an exceptional customer experience. You will help us provide courteous and timely support to customer queries, driving resolution as quickly and painlessly as possible.
This is a technical role, in which you will use your experience administering Linux servers to find solutions for particularly challenging customer issues. The role might be described as a "forensic systems administrator" job, since we spend a significant amount of time troubleshooting customers' infrastructures remotely. There are also strong problem-solving aspects to this position, with ample opportunities to learn new skills and to share your own abilities with the team.
You will work with customers and colleagues via email and web calls on these types of activities:
Assisting customers who are administering their own Linux servers in production, with courteous and actionable responses
Analyzing and troubleshooting complex problems to find root causes, and communicating steps to reproduce to the engineering team if a solution is not readily available
Writing or editing product documentation to provide proactive solutions for customers for common server administration tasks and user scenarios
Identifying and communicating potential product improvements based on customer feedback
Serving as a mentor to other team members to help them develop their own skills in areas where you have more experience
Working with the Customer Success, Solutions Engineering, Product Engineering, and other RStudio teams to provide the best overall customer experience possible
Our customers range from IT professionals to R aficionados to business leaders, so customer questions and environments will have a great deal of variety. If you enjoy diagnosing and resolving diverse technical issues with talented and amiable colleagues, this role could be for you.
About you:
Candidates for this role must have a passion for informing, teaching, and troubleshooting in collaboration with customers and colleagues.  We believe that support tickets represent opportunities for improvement, so we value analysis, reflection, and critical thought on the team.
You have:
A working understanding of enterprise infrastructure, including Linux system administration, authentication mechanisms, and virtualization
Some experience in R and/or Python programming, and knowledge of the respective ecosystems (e.g.,CRAN/Github for R,  pip and Anaconda for python)
Proven communication skills – specifically, the ability to explain complex problems to customers – with patience and compassion
A desire for ongoing learning, keeping up-to-date with the latest cloud and data science technologies such as compute tools (Kubernetes, Spark), integration points (databases, ETL tools), and CI/CD workflows (Git, Infrastructure-as-Code)
Extensive experience working collaboratively with your team and across teams to solve challenging problems
A desire to share your knowledge, in the form of customer calls, support articles, blog posts, mentoring calls with colleagues, training, etc.
The ability to work well both independently and as a part of a team
About us:
RStudio is a Public Benefit Corporation (PBC) and a Certified B Corporation®, which means that our open-source mission is codified into our charter, and that our corporate decisions balance the interests of community, customers, employees, and shareholders.
We welcome all talented colleagues and are committed to a culture that represents diversity in all its forms.
We prioritize giving ourselves "focus time" to get deep work done. We minimize meetings and aim to operate asynchronously.
We are a learning organization and take mentorship and career growth seriously. We hope to learn from you, and we anticipate that you will also deepen your skills, influence, and leadership as a result of working at RStudio.
We operate under a unique sustainable business model: over 50% of our engineering group is dedicated to creating free and open source software.  We are profitable and we plan to be around decades from now.
Notable:
100% distributed team with minimal travel
Competitive compensation with great benefits, including medical, dental, and vision insurance (100% of premiums covered)
401k matching
A profit-sharing program
A home office allowance or reimbursement for a coworking space
Flexible environment with a generous vacation policy
RStudio is committed to being a diverse and inclusive workplace. We encourage applicants of different backgrounds, cultures, genders, experiences, abilities, and perspectives to apply. All qualified applicants will receive consideration for employment without regard to race, color, national origin, religion, sexual orientation, gender, gender identity, age, physical disability, or length of time spent unemployed.