Technical Support Representative – Beko US
Others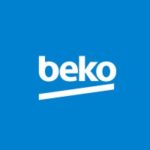 Beko US (51-200 Employees, 2 Yr Employee Growth Rate)
1-Year Employee Growth Rate | 2-Year Employee Growth Rate | LinkedIn | $0 Venture Funding
What Is Employee Growth Rate & Why Is It Important?
Description
The Technical Support Representative provides technical support and assistance for the Beko/Blomberg Service network. Assists servicers and customers (retailers, builders, and end users) with any issue or perceived issue such as installation, operation, quality, service, and parts. Additionally, this role will support the NPI process by supplying lists of required parts needed for new product releases.
Duties and Responsibilities:
Assist the entire service network with technical inquiries; assist dealers, installers, and customers with technical and installation advice on Beko and Blomberg products
Provide technical assistance to technicians as needed
Assist with NPI review process to validate all required parts for new products
Support OEM customers, BlueStar & Fulgor Milano with all service/part inquiries and product updates
Promptly respond to calls coming in via the Tech Support Line with an aim to provide excellent customer service and first call resolution when possible
Conduct warranty claim review to validate claim accuracy for approval
Provide technical support for all Canadian Distributors
Document all calls received on the Daily Call Log
Provide a Monthly Technical Assistance Report
Perform other related duties as assigned by management
Attributes:
Problem Solving – Identify and resolve problems in a timely manner; Gather and analyze information skillfully; Develop alternative solutions; Work well in group problem solving situations; Use reason even when dealing with emotional topics.
Customer Service – Manage difficult customer situations; Respond promptly to customer needs; Solicit customer feedback to improve service; Respond to requests for service and assistance; Meet commitments.
Teamwork – Balance team and individual responsibilities; Exhibit objectivity and openness to others' views; Give and welcome feedback; Contribute to building a positive team spirit; Put success of team above own interests; Able to build morale and group commitments to goals and objectives; Support everyone's efforts to succeed.
Qualifications:
Minimum 7 years' experience in appliance repair management (preference to distribution or manufacturer level management)
High School diploma required; industry-related technical degree/certification preferred; Bachelor's degree in related field a plus
Efficient in Microsoft Office to include Outlook, Excel, and Word.
SAP experience & OSHA certification preferred
Ability to multi-task and handle multiple priorities in a challenging, fast-paced environment is needed
Must have strong verbal communication skills and extreme attention to detail
This can be a fully remote position so must be able to manage working from home or an off-site location and be able to structure the workday, manage time effectively, and work efficiently with minimal supervision
Qualified applicants must be a U.S. Citizen or Legal Permanent Resident card holder. Sponsorship is not available for this role.