Training Manager – CVS Health
Others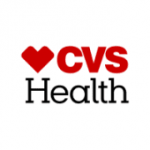 CVS Health (501+ Employees, 13% 2 Yr Employee Growth Rate)
5% 1-Year Employee Growth Rate | 13% 2-Year Employee Growth Rate | LinkedIn | $0 Venture Funding
What Is Employee Growth Rate & Why Is It Important?
Job Description
This role determines the effectiveness of learning programs using data extraction and manipulation techniques to ensure the data from L&D managed systems and data repositories is accurately analyzed and reported. This includes: facilitation of data collection, statistical and comparative analysis of quantitative data and data collection and analysis of qualitative and unstructured data. Outcomes are focused on preparing data visualization and creating automated dashboards that communicate insights to stakeholders using in depth Kirkpatrick learning analytics specifically connected to business results and on the job behavior: translating statistical and numerical information into language that the business understands.
Job Responsibilities:
• Perform strategic data analysis, identify insights, and develop clear explanations of how training is related to business results.
• Develop innovative approaches to collecting and analyzing learning data, including the adoption of tools and technology to deepen analytics and reporting insights.
• Deliver custom reporting solutions for programs and curriculum, embedding appropriate Kirkpatrick measurements to illustrate progress toward Key Performance Indicators (KPIs).
• Consult on the development, implementation, analysis of learning assessments, behavioral rubrics, pulse surveys, focus groups, and other quantitative and qualitative learning data activities to produce more valid and reliable collection methods.
• Provide leadership, guidance, training, and subject matter expertise to increase measurement acumen, drive consultative processes, select appropriate metrics, interpret data, and translate data into actionable insights.
• Track and analyze learning measurement and assessment trends, industry standards, and other benchmarking data to integrate and communicate their value in reporting.
• Transform dashboard styles and contents to address business and stakeholder needs.
• Ensure confidentiality of data by following established security/confidentiality standards.
Pay Range
The typical pay range for this role is:
Minimum: 60300
Maximum: 126600
Please keep in mind that this range represents the pay range for all positions in the job grade within which this position falls. The actual salary offer will take into account a wide range of factors, including location.
Required Qualifications
• Minimum 3 years work experience conducting quantitative analysis
• Minimum 3 years of learning metrics, and business drivers/KPIs
• Minimum 3 years sourcing data from various systems (i.e., LMS, HRIS, etc.) to create accurate reports
COVID Requirements
COVID-19 Vaccination Requirement
CVS Health requires certain colleagues to be fully vaccinated against COVID-19 (including any booster shots if required), where allowable under the law, unless they are approved for a reasonable accommodation based on disability, medical condition, religious belief, or other legally recognized reasons that prevents them from being vaccinated.
You are required to have received at least one COVID-19 shot prior to your first day of employment and to provide proof of your vaccination status or apply for a reasonable accommodation within the first 10 days of your employment. Please note that in some states and roles, you may be required to provide proof of full vaccination or an approved reasonable accommodation before you can begin to actively work.
Preferred Qualifications
• Advanced degree in business, human resources management, data analytics, statistics, or closely related fields preferred.
Outstanding problem-solving capabilities, including the ability to clearly define problems, collect data from primary and secondary sources, establish facts, draw valid conclusions, and influence others to implement recommendations
• Proficiency in creating advanced reports for senior levels of an organization, creating interactive dashboards and ad hoc analyses using desktop visualization tools
• Excel, QuickBase, PowerBI, Tableau, PowerPoint, and Forms
• Strong project management and organizational skills
• Effectively work in a fast-paced environment with often changing priorities, deadlines, and deliverables.
• Strong database design and coding skills
Education
• Bachelor's degree req
• Master's preferred.
Business Overview
Bring your heart to CVS Health
Every one of us at CVS Health shares a single, clear purpose: Bringing our heart to every moment of your health. This purpose guides our commitment to deliver enhanced human-centric health care for a rapidly changing world. Anchored in our brand – with heart at its center – our purpose sends a personal message that how we deliver our services is just as important as what we deliver.
Our Heart At Work Behaviors™ support this purpose. We want everyone who works at CVS Health to feel empowered by the role they play in transforming our culture and accelerating our ability to innovate and deliver solutions to make health care more personal, convenient and affordable.
We strive to promote and sustain a culture of diversity, inclusion and belonging every day.
CVS Health is an affirmative action employer, and is an equal opportunity employer, as are the physician-owned businesses for which CVS Health provides management services. We do not discriminate in recruiting, hiring, promotion, or any other personnel action based on race, ethnicity, color, national origin, sex/gender, sexual orientation, gender identity or expression, religion, age, disability, protected veteran status, or any other characteristic protected by applicable federal, state, or local law.