Vice President and General Manager, Weedmaps Business – Weedmaps
Others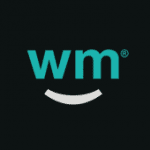 Weedmaps (501+ Employees, 67% 2 Yr Employee Growth Rate)
44% 1-Year Employee Growth Rate | 67% 2-Year Employee Growth Rate | LinkedIn | $0 Venture Funding
What Is Employee Growth Rate & Why Is It Important?
Vice President and General Manager, Weedmaps Business
Overview:
Weedmaps is looking for an innovative and experienced business leader with a track record for driving and scaling new product capabilities from concept to successful launch and market leadership to lead the cannabis platform that powers the cannabis industry.  As the General Manager of our B2B platform, you will be the leader internally and externally for our industry leading commerce-powering operating system solution for retailers and brands and be responsible for formulating and executing a market-winning business strategy. This leader is accountable for adoption, GMV, and driving pipeline growth for the overall business software portfolio, working in strong collaboration with our go-to-market strategy, sales, customer success, partnership, and marketing teams. The individual is expected to work with senior-level internal & external customer stakeholders to drive adoption and ensure customer adoption, use, and satisfaction across markets. This position reports to the COO and will be responsible for leading a team of product-line based GM's across the WM Business suite which includes Orders/Logistics, Retail/POS, WM Exchange, WM Store and CRM.  This is a unique opportunity to be on the forefront of an exciting & innovative industry at the largest player in the market.
The Impact You'll Make:
Serve as the General Manager and owner responsible for the delivery and growth of B2B platform product adoption, active use, GMV, and market penetration in close partnership with our revenue team
Define, develop and execute the B2B platform go-to market strategy & plan in collaboration with marketing, sales, customer success, sales support, and B2B and B2C product teams
Be responsible for ensuring the overall end to end business product life cycle meets the business needs. This includes partnering with Product and Engineering as well as subject matter experts to drive: market analysis and needs, product vision and strategy, roadmap creation and communication, release planning, requirements gathering, functional specification all the way through to customer enablement and success and leading team of product managers.
Define the market opportunity for WM to be the operating system solution of choice for the industry's highest-volume businesses and shape the product roadmap accordingly
Develop roadmap and commercial terms to position the B2B platform and its products as a must-have integration amongst ERP and commerce platform players that serve our target retail and brand customers
Work closely with the sales and customer success to ensure continued customer success, multi-product adoption, ACV, revenue and market share growth.
Perform the role of champion to promote and evangelize the product and new features with marketing, sales, customer success, support, agencies, partners, and customers.
Engage directly with customers during pre-sales and post-sales implementations to ensure the product will help them reach their desired business outcomes.
Develop and nurture high performance cross functional teams and link performance to overall business objectives.
Lead strategic planning for and delivery of expansion of our B2B SaaS platform products into new and existing markets.
Work with engineering, product, and marketing teams to successfully deliver products.
Collaborate with Revenue and Marketplace leadership and operators to deliver bundled solutions that are required in the B2B SaaS operating platform (acquisition & retention, CRM, e-commerce, logistics, POS, etc.)
Ensure coordination with B2C Marketplace roadmap
What You've Accomplished:
Proven business leadership and results in a fast-paced, high-growth B2B SaaS business as evidenced by market share gain and leadership
Strong command of B2B SaaS  business strategy development across disparate and changing markets
Experience in building, selling, marketing and scaling B2B SaaS technology products
A strong sense of vision and ability to mobilize product, engineering and business teams to continue innovating to drive market leadership and customer success.
Experience navigating multi-product software company matrix with demonstrated ability to lead cross-functionally across B2B and B2C product lines and working functions
Appreciation for the unique requirements of the B2B customer and how they differ from B2C, as well as where needs overlap at a commercial and product level
Strong organizational and analytical skills, excellent written and oral communication skills, including experience in senior-level business discussions
Equivalent of 15+ years of business leadership and development, operations, product management, and/or growth strategy experience
Executive leadership experience with P&L and revenue accountability over a material business line at a software company or other fast growth vertical
Preferred:  MBA or equivalent experience in leadership roles at highly technical organizations
Our 2022 Benefits:
Medical, Dental & Vision benefits (effective Day1):

Employee – employer paid premium 100%
Dependent – employer paid premium 80%
HMO – Kaiser & Anthem
PPO and HDHP with HSA – Anthem

Basic Life & AD&D – employer paid 1x salary
401(k) Retirement Plan (with employer contribution)
PTO (3 weeks accrued); 5 sick days
Supplemental, voluntary benefits

Kindbody (family planning/fertility) including up to $10,000 towards cash-pay services
BenefitEd (Student Loan Repayment/529 Education Savings) including a company contribution of up to $1,000/year
FSA (Medical, Dependent, Transit and Parking)
Voluntary Life Insurance
Critical Illness Insurance
Accident Insurance
Short- and long-term disability Insurance
Pet Insurance
Company-paid identity theft protection
Rocket Lawyer legal services platform

Paid parental leave
Reimbursements for home office setup and monthly WiFi
Why Weedmaps?
You get to play a meaningful role in the future of cannabis and how it's regarded globally
Catered lunches provided while working in the office
Casual work environment, read no fancy clothes required, but you are free to dress to the nines!
Generous PTO and company holidays
Endless opportunities to network and connect with your fellow Weedmappers through education and speaker series, Employee Resource Groups, happy hours, team celebrations, game nights and much more!
Weedmaps is an Equal Opportunity Employer. All qualified applicants will receive consideration for employment without regard to race, color, religion, sex, sexual orientation, gender identity, gender expression, national origin, protected veteran status, or any other basis protected by applicable law, and will not be discriminated against on the basis of disability. Our company uses E-Verify to confirm the employment eligibility of all newly hired employees. To learn more about E-Verify, including your rights and responsibilities, please visit www.dhs.gov/E-Verify.
Applicants may be entitled to reasonable accommodations under the terms of the ADA and state/local laws.  Please inform us if you need assistance participating in the interview process.
About Weedmaps:
WM Technology, Inc.'s (Nasdaq: MAPS) mission is to power a transparent and inclusive global cannabis economy. Now in its second decade, WM Technology has been a driving force behind much of the legislative change we've seen in the past 10 years.
Founded in 2008, WM Technology, is a leading technology and software infrastructure provider to the cannabis industry, comprising a B2C platform, Weedmaps, and B2B software, WM Business. The cloud-based SaaS solutions from WM Business provide an end-to-end operating system for cannabis retailers. WM Business' tools support compliance with the complex, disparate, and constantly evolving regulations applicable to the cannabis industry. Through its website and mobile apps, WM Technology provides consumers with the latest information about cannabis retailers, brands, and products, facilitating product discovery and driving engagement with our retail and brand customers.
WM Technology holds a strong belief in the power of cannabis and the importance of enabling safe, legal access to consumers worldwide. Since inception, WM Technology has worked tirelessly, not only to become the most comprehensive platform for consumers, but to build the software solutions that power businesses compliantly in the space, to advocate for legalization, social equity, and licensing in many jurisdictions, and to facilitate further learning through partnering with subject matter experts on providing detailed, accurate information about the plant.
Headquartered in Irvine, California, WM Technology supports remote work for all eligible employees. Visit us at www.weedmaps.com.
Notice to prospective Weedmaps job applicants:
Our team has been made aware of incidents involving LinkedIn, Telegram, and Facebook accounts impersonating Weedmaps recruiters. These individuals are attempting to use our company name to solicit payment from prospective candidates interested in applying for jobs at our company. Our team is actively working to combat these attempts, but in the meantime, please be mindful of the following:
Our recruiters will always communicate with candidates through an @weedmaps.com email address.
Our recruiters will NEVER ask for or attempt to solicit payment from applicants in order to apply, interview, or work for Weedmaps.
If you are interested in a role at Weedmaps, please apply through our established channels.
If you are unsure if a communication is legitimate, please contact our recruitment team at [email protected] and they will happily confirm for you. Thank you for your vigilance and we appreciate your interest in working with us!
#LI-REMOTE #WMFromAnywhere