Virtual Clinician | Nurse Practitioner or Physician (US Licensed – United Kingdom Based) – Galileo
Others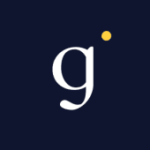 Galileo (51-200 Employees, 158% 2 Yr Employee Growth Rate)
69% 1-Year Employee Growth Rate | 158% 2-Year Employee Growth Rate | LinkedIn | $0 Venture Funding
What Is Employee Growth Rate & Why Is It Important?
Galileo is building the future of healthcare – today. Using innovative mobile technology and human-centered design, we're looking to improve the quality and affordability of medical care for all — including those with Medicare and Medicaid.
We are founded by a successful entrepreneur (One Medical, Epocrates), led by a top-notch team, and well-funded from some of the best investors in the country. We seek curious, talented, team-oriented individuals with a diverse set of backgrounds who ultimately want to make a difference.
What You'll Do
As a Clinical Team member, based in the UK, but licensed to practice in the U.S., you'll play a direct role in shaping what primary healthcare can become with a 24/7 model – namely, a system that approaches care comprehensively, with clinical excellence and patient experience at the core. Specifically, you will:
Provide best-in-class medical care for Galileo patients through a virtual setting by leveraging a combination of advanced technology and excellent clinical judgment
Deliver an exceptional patient experience with compassion and thoughtful communication
Solve problems in an efficient, nimble, solutions-oriented manner by drawing on resourcefulness and a "can do" approach
Manage multiple inputs seamlessly through instinctive prioritization
Participate in clinical architecture development by drawing on your knowledge and experience
Work at least 24 hours in a given week, and be able to take on shifts that best fit with your schedule
Who You Are
You're a primary care provider with a strong clinical pedigree and at least five years of primary care experience who wants to join in shaping the future for health care. You either have virtual/telemedicine experience or an appetite for learning it now. You're open to innovative approaches and new models of care that extend beyond non-traditional modes of delivery; you are evidence-based but can think critically and creatively. Your deep commitment to both exceptional clinical quality and patient experience is reflected in your work. You know your limits and engage with an appropriate balance of competence, confidence, and humility. A consummate team-player, you make a positive impact on those around you and want to work in an organization with others who bring similar passion and talent to their work.  You are also:
UK

-based, USA-credentialed provider (Nurse Practitioner or Physician)
Licensed, Board Certified or Board Eligible in Family Medicine or Internal Medicine
Able to obtain a license in any state
How We Hire
Galileo is committed to hiring the best team possible to build health care that works for everyone. We value a diverse set of perspectives to deliver the best possible solutions to those problems. We look for talent from a wide range of backgrounds—including, but not limited to—race, age, sexual orientation, gender identity and expression, national origin, religion, disability, and veteran status. Galileo is an Equal Opportunity Employer and provides reasonable accommodations to applicants and employees with a qualifying disability or conflict with a sincerely held religious belief, unless doing so would cause an undue hardship or fail to eliminate a direct threat.
Galileo interview requests and job offers only originate from Galileo.io email addresses (e.g. [email protected]). Galileo will never ask for bank information (e.g. account and routing number), social security numbers, passwords, or other sensitive information to be delivered via email. If you receive a scam email or wish to report a security issue involving Galileo, please notify us at: [email protected].