Virtual Primary Care Registered Nurse – Central Region – CVS Health
Others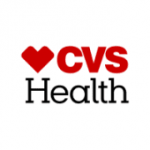 CVS Health (501+ Employees, 13% 2 Yr Employee Growth Rate)
6% 1-Year Employee Growth Rate | 13% 2-Year Employee Growth Rate | LinkedIn | $0 Venture Funding
What Is Employee Growth Rate & Why Is It Important?
Job Description
CVS Health is hiring 2 Registered Nurses for the Central Region. The Central Region includes the following states:
ND / SD/ NE / KS / OK / TX / MN / IN / MO / LA / WI / IL / KY / TN / MS / AL / AR
CVS Health is transforming how people access and experience healthcare. By reimaging the primary care experience, CVS Health is making it easier for people to get the health services they need. We are building a virtual care team of healthcare providers who are passionate about improving the health of people in the communities across America. CVS Health is hiring Registered Nurses to join our growing National Virtual Primary Care team. This position will report to the clinical team leader.
This full time, clinical position is a work from home opportunity.
The primary function of this role will be to identify and support the care of a panel of patients across the healthcare continuum. This role will collaborate with other clinicians to assess patients, develop treatment goals and ensure that treatment plans are being followed. They will be responsible for identification and elimination of barriers when treatment plans are not being followed, assessing medication adherence, performing medication reconciliation assessments, and for triaging appropriately when there is a change in patient status. The person in this role will perform patient outreach, support patient onboarding, and provide education regarding health conditions and treatments as appropriate.
On a practice level, the RN will collaborate in overseeing the practice's chronic disease registries. They will track individual and population-based outcomes and will provide regular reporting of quality and care metrics. They will participate in quality improvement projects to identify and act on opportunities to provide even more effective, high-quality care to the practice's patient panel.
Required Qualifications
• Active Registered Nurse license in good standing.
• Minimum of 3-5 years of RN experience in an outpatient family medicine, internal medicine or primary care practice
• Must hold an unrestricted license in one of the states listed above and have the ability to obtain multi state/ compact privileges and licensure in noncompact states as required by the business.
• Virtual Care Team members must meet minimum requirements for remote care delivery, including broadband connectivity, a quiet setting with a neutral background to conduct visits from, and the ability to uphold patient privacy per CVSH guidelines. A minimum of high speed/broadband internet connectivity with a download speed of at least 25 Mbps download and 3 Mbps upload speed
COVID Requirements
COVID-19 Vaccination Requirement
CVS Health requires certain colleagues to be fully vaccinated against COVID-19 (including any booster shots if required), where allowable under the law, unless they are approved for a reasonable accommodation based on disability, medical condition, religious belief, or other legally recognized reasons that prevents them from being vaccinated.
You are required to have received at least one COVID-19 shot prior to your first day of employment and to provide proof of your vaccination status or apply for a reasonable accommodation within the first 10 days of your employment. Please note that in some states and roles, you may be required to provide proof of full vaccination or an approved reasonable accommodation before you can begin to actively work.
Preferred Qualifications
Preferred Qualifications:
• Effective verbal, written, and electronic communication skills
• Experience with remote telehealth monitoring and experience with remote monitoring or telehealth.
• Experience in collecting and utilizing population-based data
• Outstanding organizational skills and ability to multi-task
• Initiative, problem solving ability, adaptability, and flexibility
• Ability to work remotely in a care team culture
• Is proficient with information management and technology
• While performing the duties of the job, the employee is regularly required to interact with patients remotely, sit, write, operate the computer and phone, speak intelligibly, and hear patient responses
• Specific vision abilities include the ability to view and read a computer screen and other electronic devices •
Education
Completion of a:
Associate's Degree from an accredited Registered Nurse program with a current State license to practice in the Registered Nurse role as required. Bachelor's Degree preferred.
Business Overview
Bring your heart to CVS Health
Every one of us at CVS Health shares a single, clear purpose: Bringing our heart to every moment of your health. This purpose guides our commitment to deliver enhanced human-centric health care for a rapidly changing world. Anchored in our brand – with heart at its center – our purpose sends a personal message that how we deliver our services is just as important as what we deliver.
Our Heart At Work Behaviors™ support this purpose. We want everyone who works at CVS Health to feel empowered by the role they play in transforming our culture and accelerating our ability to innovate and deliver solutions to make health care more personal, convenient and affordable.
We strive to promote and sustain a culture of diversity, inclusion and belonging every day.
CVS Health is an affirmative action employer, and is an equal opportunity employer, as are the physician-owned businesses for which CVS Health provides management services. We do not discriminate in recruiting, hiring, promotion, or any other personnel action based on race, ethnicity, color, national origin, sex/gender, sexual orientation, gender identity or expression, religion, age, disability, protected veteran status, or any other characteristic protected by applicable federal, state, or local law.