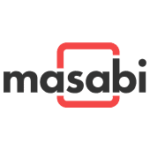 Masabi (51-200 Employees, 22% 2 Yr Employee Growth Rate)
Masabi is the global leader in transport mobile ticketing and payments.
14% 1-Year Employee Growth Rate | 22% 2-Year Employee Growth Rate | LinkedIn | $40.8M Venture Funding
What Is Employee Growth Rate & Why Is It Important?
About Masabi:
At Masabi, we are helping to make cities better places to live, work and visit, by enabling seamless, frictionless journeys on public transport systems. We are a SaaS company, developing a ticketing (fare payments) platform that allows people to buy and present tickets for public transport on their mobile phones or travel simply by tapping a bank card.
We believe that cost-effective fare payment systems which remove the complexity of riding on public transit are an essential tool for transit operators and we are on a mission to deliver our technology to cities of all sizes.
Our Justride platform has been named Ticketing Technology of the Year 2019/2020 and is deployed in over 100 locations around the world, including New York, London, Boston, Las Vegas, Valencia, The Hague, Los Angeles, Sydney and many more. With an exciting industry-first mobile ticketing SDK, we are partnering with companies like Uber, Lyft, Transit, Moovit and many more to enable the purchase of public transport tickets within leading mobility applications.
Masabi has offices in London, New York, Denver and Cluj, and investors include Mastercard, Shell and Keolis.
Come join us on this exciting ride as we build the transit technology ecosystem of tomorrow.
The Role:
Reporting to the Head of Global Sales, the VP of Business Development, North America, will be responsible for driving revenues in Masabi's largest market through a mixture of direct sales, integrators and channel partners. Applicants should be comfortable both driving an opportunity hands-on as well as inspiring/coordinating a team to achieve their targets. The role requires a blend of thoughtful market planning, dynamic interpersonal skills and ambitious thinking.
The ideal candidate will have experience selling into public transit and the commercial savvy that comes from many years negotiating with C-Level both internally and externally.
Some of your responsibilities:
Go-to-market planning for the North American market.
Managing of a team of 3+ Business Development reps to work independently; supporting them in making. decisions to succeed.
Revenue forecasting and planning.
Collaborating with Account Managers in the Services org to deliver upsell revenues with existing customers.
Leading strategic opportunities direct with prospective customers.
Working with the Partnerships org to build sustainable relationships for customers large and small.
Thought leadership – working with consultants to shape market thinking and speaking at events as 'the face' of Masabi in North America.
Working with the Head of Global Sales on improvements to internal processes and playbooks.
About you:
Have a proven track record of owning a market and meeting sales both personal and team sales targets.
Have a track record of people management that shows you know how to motivate a team to high performance
Experience working with a technology product, preferably one delivered through a SaaS model.
Product savvy, comfortable not only demo-ing a product but providing market insight to support future platform developments.
Know how to sell into the government sector and can speak fluently about the benefits of as-a-service technology. Existing relationships within the North American transit ecosystem is a plus.
A clear and honest communicator that looks to build long-term trusted relationships internally and externally to help you succeed.
Bias towards action and doing – a level head and confident juggling and prioritising tasks.
A high degree of EQ, drive and patience.
Ideally, East Coast-based to support collaboration with London teammates.
Some of our benefits:
Competitive salary package.
20 days of vacation per year (not including public holidays), plus the option to buy an additional 5 days of vacation each year. On top of this, our office is shut every year between Christmas and New Year, totaling a whopping 28+ days of vacation.
Private Healthcare and Life Insurance via Trinet.
Choice of a workstation.
$250 per year to spend on your home office.
Flexibility to work from home whenever you need to and flexible working hours (we are currently operating fully remote due to COVID-19).
Ability to work for up to 3 months per year from any country in the world, tax laws permitting.
Regular social gatherings with a monthly spending allowance for each employee (when it's safe, currently used for virtual lunches and events).
Fun and collaborative environment with a focus on making a difference in the world.
Diversity:
We celebrate multiple approaches and points of view, striving to create an environment where everyone feels empowered to bring their full, authentic selves to work. Whoever you are, just be yourself. We encourage people from underrepresented backgrounds to apply and we don't discriminate. Also, please notify our team of any preferred pronouns at any point of your application.
Interviewing:
In light of the continued Covid-19 risks, all interviews are expected to take place by phone or video.
Remote working:
Masabi's flexible working policy will allow you to work fully remotely, or from one of our offices in London, Cluj, New York, Denver or Boston. The choice about where you work from will be largely made by you. Regardless of where you choose to work from, you will be allowed to work outside of the country of your employment for up to 3 months each year (tax laws permitting).
To find out more about who we are and how we work, please have a read about how our business reacted to the Covid pandemic: https://www.masabi.com/2021/08/02/emerging-stronger/
Requirements
None