Enterprise Architect – Prisma / Prisma.io
Design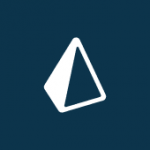 Prisma / Prisma.io (51-200 Employees, 82% 2 Yr Employee Growth Rate)
40% 1-Year Employee Growth Rate | 82% 2-Year Employee Growth Rate | LinkedIn | $16.5M Venture Funding
What Is Employee Growth Rate & Why Is It Important?
At Prisma we are building the data layer for modern applications. If you are fascinated by the software that power large technology companies such as Twitter, Airbnb and Facebook but want the challenges and freedom that come with working in a small startup, then a job at Prisma might be for you.
With funding from top-tier Silicon Valley investors Amplify Partners and Kleiner Perkins we are a small distributed team working on making advanced data infrastructure developed at large tech companies accessible to all developers around the world.
We are focused on bottom-up adoption, and most of our software is open-source. We have a vibrant community on Slack and Github – with over 40,000 members on Slack – where we regularly engage with the Prisma community.
What would you do at Prisma?
You will be the critical nexus between the earliest customers of Prisma Enterprise and our existing engineering and product teams. On a normal day at Prisma, you could be working on any of the following items:
Troubleshooting an issue for a potential customer of the Prisma ORM.
Walking a customer through initial adoption stages of Prisma products.
Building process documentation for onboarding with Prisma.
Educating customers, community, or partners on Prisma products via trainings, webinars, blogs, etc.
Writing and updating GitHub issues and pull requests related to potential customer needs.
What are the requirements
We believe that the right person would have the following:
You have at least 2 years of in-depth experience with TypeScript.
You have 3+ years experience with technical consulting.
Understand both the modern developer ecosystem with a focus on Node.js and the underlying infrastructure technologies such as Cloud, Kubernetes, Service Mesh, etc.
You can communicate fluently in English and can express your thoughts clearly in writing
The following would also be super helpful:
You care about the developer experience people have while interacting with a tool
You are the maintainer of an open source project
You enjoy working closely with your peers and proactively seek to help others
You seek feedback early and often and are not afraid to ask for help
What's it like to work at Prisma?
You are likely to be a great for the team if you:
…have an ownership mindset. As part of a small team, you'll have an outsize impact on decisions and the way things are executed.
…stay nimble. As a growing startup, the team and strategy evolves quickly. Be ready to re-calibrate often and stay flexible.
…be kind and collaborative. Come in ready to share your ideas and listen to feedback.
Remote Work
We are a remote first organisation with an office based in Berlin, Germany. Whether you work remotely, or from the office in Berlin is entirely up to you! We offer generous relocation assistance if you prefer the latter.
That being said, for the sake of maintaining an effective working relationship, we are restricted to hiring remote employees from a timezone band ranging from GMT-5 to GMT+0.
Note on COVID-19: Relocation to Berlin is temporarily suspended until we believe that travel is safe again.
What's in it for you
Competitive compensation including a commensurate Stock Option Package.
24 Days Paid Time Off per year.
A generous tech-budget to get you all the latest hardware and software that you need.
Twenty-four days paid time off.
Subsidised ergonomic chair.
[US] 401k Matching, Health-, Vision-, and Dental Cover.
What is the process like?
Our recruitment process roughly follows the structure below:
First Call with People Operations Team
Second Call with our Head of Solutions Engineering
Third Call with Developer Operations Team
Take Home Assignment with compensation
Offer
What do I do now?
If this sounds like an interesting opportunity, please apply via our website, and include your LinkedIn profile (or Resume), Github Repo, or anything else that you think might give us a good sense of who you are.
We will generally be in touch within 7 business days to let you know the outcome of your application.
---
Prisma is an equal opportunity employer and does not discriminate on the basis of race, religion, color, national origin, gender, sexual orientation, gender identity, age, marital status, veteran status, or disability status.