Senior Multimedia Designer – Zazzle
Design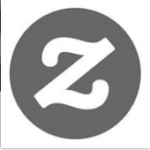 Zazzle (501+ Employees, 4% 2 Yr Employee Growth Rate)
4% 1-Year Employee Growth Rate | 4% 2-Year Employee Growth Rate | LinkedIn | $46M Venture Funding
What Is Employee Growth Rate & Why Is It Important?
We are looking for a passionate, hard-working, innovative, Senior Multimedia Designer for a full-time position.
As our Senior Multimedia Designer, you will conceptualize and produce engaging, high-quality assets in a highly collaborative, fast-paced environment. Projects range from presentation materials, marketing campaigns, video, animation, branding, landing pages, ads, and more.
Reporting to the Art Director and VP of Design, the Senior Multimedia Designer is an integral, senior member of the Zazzle Brand, Content, Creative teams. Zazzle is global, and we're flexible about your location so let's discuss what works for us both.  If you'd like to be located out of our state-of-the-art HQ in Menlo Park, California, when it's cool to do so, that's all good too!
Now, for a bit more about us. You might have heard of Zazzle, and we bet someone you know has used Zazzle. But for the uninitiated, Zazzle is a destination where you can design, sell, and customize thousands of products and designs. Our mission is to enable our users to create anything imaginable. We have millions of customers and a million-plus independent designers on our platform, we're profitable, and we're (secretly) a global juggernaut that's growing like crazy. We have fun, and we lead with empathy. In fact, leading with heart is one of our values.
Want to learn more about Zazzle? Then head on over 
here
. If you want to learn more about this role, then read on.
Experience + Responsibilities
Skill set in presenting ideas and concepts visually through Google slides, PPT, infographics, social media visuals and more.
Video editing, animation and leading edge motion design
See design projects from conceptualization to reality for a variety of channels (onsite, email, mobile, social, print)
Handle multiple projects simultaneously in a fast-paced, deadline-driven environment
Excellent collaborator who can follow brand standards and provided direction, who will contribute ideas, problem solve, communicate effectively.
Maintain brand integrity and contribute to the elevation of the brand image.
Contribute to visual direction, photo shoots, brainstorms and other.
Qualifications
8+ years professional visual design experience
BFA in Graphic Design or equivalent
Online portfolio which must showcase presentation materials and a range of mediums from digital and print to illustrations and iconography
Must have demonstrated experience with Google Slides, PPT and Keynote- with a slight bias towards Google Slides
Fluency with Adobe CC (Photoshop, Illustrator, After Effects, Media Encoder
Knowledge of Adobe XD, Sketch, HTML, CSS a plus but not required
Strong design fundamentals, with a superb eye for composition, typography, and color
Current on trends in design, fashion, home decor, pop culture, marketing, and photography
Flexible, detail-oriented, and organized
BFA in Graphic Design or equivalent
Mindset and behaviors.
Self-starter. Okay, we know every job description says self-starter; in this case, you will come up with an idea and then roll up those sleeves to make it happen, or take on someone else's idea and roll up those same sleeves to get it done in your own inimitable style.
Growth mindset- much like the world, in business, change happens. You know this and can roll with this.
Details matter and Design matters. You're a tastemaker type who has Grammarly for your text messages. But seriously, you're going to want to be detail-oriented on language and visuals as you tell the brand story through all of your efforts.
Connector- you're going to want to like people to make this job a success
Kind. We all have our days but if you're not into treating one another with heart and integrity, you might be better off elsewhere
Zazzle is people-powered; we care about your success. Our benefits include work from home, health and wellbeing coverage, profit sharing, and so much more. We are pet-friendly and lead with purpose because we're on a mission to make and create anything imaginable.
We celebrate and embrace the uniqueness and creativity of our teammates, designers, makers, and  partners!  We strive to continuously build a diverse and inclusive culture and community that empowers all of our teammates to be authentic and achieve their true potential.  You'll be joining Zazzle at a very exciting time in our growth and playing a significant role in our success.  This is a true opportunity for your own personal growth,  an opportunity to be innovative and creative, and truly make a difference in our future.