Senior Legal Associate – Bitso
Legal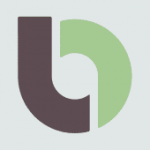 Bitso (201-500 Employees, 431% 2 Yr Employee Growth Rate)
156% 1-Year Employee Growth Rate | 431% 2-Year Employee Growth Rate | LinkedIn | $4.4M Venture Funding
What Is Employee Growth Rate & Why Is It Important?
The Senior Legal Associate role will be responsible for assisting the team on regulatory interactions with Bacen and CVM, drafting agreements, reviewing corporate documents, corporate international law, intellectual property, doing thorough analysis to launch new product, and coordinating other legal matters. The candidate must have very strong legal foundations, communication, negotiation and drafting skills. Additionally the candidate needs to be able to work independently and to assist the legal team to best advise the business to exceed Bitso's performance.
Your impact:
Advise different stakeholders within Bitso to develop new and current products in Brazil.
Lead and coordinate regulatory requirements with authorities (Bacen, CVM, JUCESP, Receita Federal, etc).
Interact with outside counsel for consults and projects.
Work alongside other teammates of the legal and regulatory team.
Desirable knowledge in FX, funds, credit/debit cards or other fintechs.
Assist the finance team on several projects (including tax matters, bank products and general corporate).
Draft and negotiate a wide range of contracts.
Who you are:
7-10 years of legal experience (graduated from top-tier university in Brazil).
Previous experience with banking, electronic payments and/or fintech regulation.
Previous experience with corporate.
Great communication skills, both written and oral.
Fluent in English and Portuguese.
Ability to work cross functions with business, product and engineering (which includes the ability to manage different stakeholders and ability to communicate in a simple and effective way all legal matters).
Ability to work in multiple projects – being organized and independent.
Ability to draft and negotiate technology contracts (SaaS mostly) – in English and Portuguese.
Ability to provide high quality, and practical support to business.
About Bitso:
Bitso is Latin America's leading cryptocurrency platform. Our goal is to evolve how we think about and use money. We believe that we should all have the opportunity to use our money whenever we want it, and how we want it, without boundaries or schedules. To achieve this, we provide individuals with fast, cheap, seamless and user-friendly financial services powered by blockchain technology.
Cryptocurrencies do not rely on intermediaries to give them legitimacy or value. Instead, they are valuable because of the peer-to-peer technology that powers them. We firmly believe in crypto and the use cases it has. It's time for the world to upgrade to a fair, open, transparent, and global financial system for all. #makecryptouseful. 
Visit us at https://bitso.com/
Bitso promotes an environment where people are treated fairly and with respect, free of discrimination, bullying, harassment, violence or threats.
Please visit: https://bitso.com/legal/GI/terms to see our privacy policy.
Compensation and Benefits:
Purpose: You'll be part of something bigger, working towards financial disruption and inclusion across Latin America.
Culture: You'll work in a thriving, friendly, and fun environment that promotes open discussions, jokes, learning, video games, and lots of fun.
People: You'll work with some of the most driven and intelligent people in the crypto space, engaging with a network of diverse talent from 25+ nationalities bound by our quest to #makecryptouseful.
Salary: We pay competitively in the countries where we operate.
Venue: Work from wherever you want, work asynchronously; this role is fully remote to give you maximum freedom.
Unlimited Paid Time-Off:  You choose your number of days off. Recharge batteries and enjoy who you are outside the office
---
This role is expected to work remotely.
These are the applicable requisites, although equivalent competencies in any of the above will also be considered.