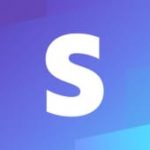 Stripe (501+ Employees, 114% 2 Yr Employee Growth Rate)
Stripe is a developer-oriented commerce company helping small and large companies accept web and mobile payments.
47% 1-Year Employee Growth Rate | 114% 2-Year Employee Growth Rate | LinkedIn | $1.6B Venture Funding
What Is Employee Growth Rate & Why Is It Important?
Stripe's Global Sales Team is at the forefront of driving revenue and growth. As trusted business partners, our goal is to help users understand Stripe products and integrate them with ease so they can concentrate on what's most important to them: their business. We're known for our product expertise, rigorous thinking, and user-first approach to problem solving. Within Stripe, Sales proudly serves as a critical source of user feedback and market intelligence, with direct influence on Stripe's product roadmap and growth strategy.
As the Global Head of Sales Development, you will drive Stripe's future growth engine by establishing a programmatic approach to building Stripe's sales pipeline through lead generation and qualification. You will support Regional Sales Teams to deliver goals, while driving global standardization and process. You will define strategy and vision, while rolling up your sleeves to work directly with the team to help deliver on ambitious targets. We are looking for a self-starter who has demonstrated success dealing with ambiguity, operating in a high-growth environment, and solving complicated problems with limited oversight. Ideal candidates will have management experience scaling a technology outbound or sales development team and superior communication skills.
We take a data-driven, analytical approach to sales development, and are looking for someone who enjoys building. This leader will actively participate in the development and adoption of sales processes that are aligned to Stripe's value proposition. Stripe is not a typical company, and this is not a typical sales development function. If you're hungry, smart, persistent, and a great teammate, we want to hear from you!
You will:
Recruit, develop, and lead a team of global sales professionals
Develop both the long-term vision and strategy for the team and manage day-to-day operations
Ensure the sales development strategy supports global Sales and Stripe's strategy and priorities
Be accountable for delivering pipeline for Sales; consistently analyzing top of the funnel metrics, pipeline quality, and revenue influenced across different segments
Drive efficiency through establishing a programmatic approach to sales development
Rigorously measuring your business to recommend and proactively foresee the needed pivots
Shape deep partnerships with Marketing, Sales, Sales Ops, and Data Science to successfully collaborate on campaigns and events
Inspire, motivate, and enable individual development to promote career growth of direct reports
We're looking for someone who has:
7+ years of people management experience
Experience leading and scaling sales development in an early stage, high-growth technology environment
Experience working cross-functionally with Sales Ops, Marketing, and Data Science
Proven track record of high performance in a pipeline generating or closing role
Ability to hire, train, and coach a high-performance sales team
Demonstrated passion for start-ups and new technology businesses
Ability to clearly communicate technical concepts and build great relationships with highly technical customers
Nice to haves:
Prior experience at a growth stage Internet/software company
Prior experience in enterprise sales
Prior experience in the payments industry