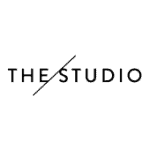 The/Studio (51-200 Employees, 4% 2 Yr Employee Growth Rate)
The/Studio is an on-demand product creation and manufacturing platform for businesses to easily bring products to market.
5% 1-Year Employee Growth Rate | 4% 2-Year Employee Growth Rate | LinkedIn | $11M Venture Funding
What Is Employee Growth Rate & Why Is It Important?
Who Are We
The/Studio Technology Inc. is an Equal Opportunity Employer and all qualified applicants will receive consideration for employment without regard to race, color, religion, disability or genetic information, sex, sexual orientation, gender identity, or national origin.
The/Studio is a fast-growing company on a mission to create more equality in the world by empowering all individuals to pursue their entrepreneurial spirit. Our platforms (www.thestudio.com & www.suppliedshop.com) connect businesses with the best factories, giving them easy access to reliable inventory and capability to easily design and manufacture inspiring products. Our headquarters are in Los Angeles, California, but we are a truly global company with team-members across U.S., Europe and Asia/Pacific.
If you are passionate about developing analytics and testing solutions to solve business problems, and are looking for a team that drives results to help influence Supplied business decisions, this is the right place for you.
RESPONSIBILITIES
● Identify new opportunities through data mining and drive growth through your expertise
in experimental design.
● Champion experiments from end to end including design, execution, and analysis.
● Function as an analytics powerhouse and build out our core experimentation muscle and
culture.
● Power executives across departments with experimentation, finding and evaluating data
from various sources, developing reports, and generating and presenting actionable
insights
● Identify new growth and conversion opportunities across the site to enhance commercial
returns.
● Use controlled A/B experiments to test nearly all proposed changes to our product,
including new recommendation algorithms, user interface (UI) features, promotion
tactics, launch strategies, the new member signup process, payment methods, etc.
When A/B experiments are not possible, rely on quasi-experiments and causal inference
methods, especially to measure new marketing and advertising ideas.
● Act as the source of truth to cut through personal attachments to ideas or confirmation
bias and keep everyone true to the disciplined math and statistics.
● Comfortable working with data with minimal structure that require manipulation such as
stitching of different data sources
● Participate heavily in the design, creation, and refinement of our data warehousing and
infrastructure.
BASIC QUALIFICATIONS
● Bachelor's Degree in Statistics, Applied Mathematics, Physics, Science, Engineering,
Economics, or other quantitative fields. Masters degree strongly preferred
● Expertise in estimation, experimental design, hypothesis and A/B testing.
● Expertise in proper testing structure setup for appropriate controls, sample size,
confidence interval configuration etc.
● Expertise in experiment design (a/b, full and partial factorial) and statistics
● Strong ability to tease out causality/incrementality vs. correlations
● Technical requirements:
○ Advanced SQL knowledge
○ Experience with a data visualization tool (preferably Tableau)
○ Experience with reporting databases architectures
Before you apply, please check if any restrictions apply in terms of time zone or country.
This job has a geo-restriction in place: USA Only.