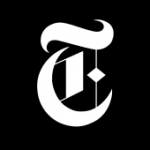 The New York Times (501+ Employees, 91% 2 Yr Employee Growth Rate)
The New York Times creates, collects, and distributes news, information, and entertainment through a daily newspaper and a website.
64% 1-Year Employee Growth Rate | 91% 2-Year Employee Growth Rate | LinkedIn | $250M Venture Funding
What Is Employee Growth Rate & Why Is It Important?
About the role:
NYT Newsletters team is looking for a Senior Software Engineer to join us in creating products and experiences that help readers enjoy the breadth and depth of our report. Our overall goal for this year will be to transform the way we use messaging to bring readers back to our coverage. We will go from a relatively static set of newsletters and push notifications, to a dynamic messaging catalog that meets more reader needs and reaches more of our audience. We are building products that aim to grow our messaging audience, expand our messaging offerings (push notifications, email alerts, etc.) and use messaging to deepen readers' relationships with the Times.
Who we're looking for:
We're looking for an engineer who derives great satisfaction from thinking through user experience problems with code. You also enjoy making iterative improvements to both the products you work on and the processes used to build them.You'll work closely with your teammates to help design and build modern, sophisticated experiences from the ground up.
You'll work with a team that enjoys finding creative solutions to technical challenges and appreciate the balance between conviction and flexibility. You will report to an Engineering Manager on the Newsletters team. We are open to remote candidates.
You'll have the opportunity to:
Join an inclusive team that includes peers from design, product, data and audience insights and often editors from the newsroom

Work with current technologies including React, Node.js and GraphQL

Have a voice in the direction of our products

Work at scale to help provide our journalism to millions of users around the world

Be encouraged to participate in open-source projects and share your work at conferences and the Times Open blog

Have time set aside each week for learning and growth
Responsibilities in the role:
Contribute to technical discussions to gather requirements and develop product features or solutions while maintaining standard methodologies

Help breakdown technical asks into achievable tickets and milestones

Research and document proposed solutions, best practices and production support playbooks

Build, maintain, profile and debug applications and tooling

Working knowledge of React and Node.js frameworks, and in-depth knowledge of Javascript

Work with Product Management, Project Management and other professionals within our team and across the organization.
You'll be an ideal candidate if you:
At least 5 years of experience in React and Node.js in a production application

Solid programming and troubleshooting skills.

A good amount of Systems Design/Architecture skills.

Strong collaboration skills

A bias towards helping people. It would be great, but not required, if you also have:

Mentorship experience

An understanding of cloud-based deployments on Google Cloud Platform.

Experience with Drone by Harness.
This role may require limited on-call hours. An on-call schedule will be determined when you join, taking into account team size and other variables. On-call hours are unpaid, unless informed otherwise by your manager.
Benefits and Perks
Make an impact by supporting our original, independent and deeply reported journalism.

We provide competitive health, dental, vision and life insurance for employees and their families

We support responsible retirement planning with a generous 401(k) company match.

We offer a competitive parental leave.

We are committed to career development and ongoing learning supported by a formal mentoring program as well as $8,000 annually for tuition reimbursement.

We have frequent panel discussions and talks by a wide variety of newsmakers and industry leaders.

Join a community committed to the richness of diversity, experiences and talents in the world we cover, supported by a variety of employee resource groups.
Culture
You will be helping to power, distribute and expand what is possible for our award-winning journalism. We've won more Pulitzer Prizes than any other organization (including three in 2018), and you can celebrate with the award winners in our newsroom.

We believe diversity fuels innovation and creativity, and we have a variety of employee groups dedicated to fostering a diverse and inclusive workplace.

We are a New York- based engineering organization with a remote-friendly workplace that includes engineers around the world.

We are committed to career development and have a formal mentoring program. We encourage our engineers to participate in conferences and we frequently host talks by industry leaders (Sheryl Sandberg, Melinda Gates and Ta-Nehisi Coates are a few recent examples).

Every person within the tech organization is expected to spend five full days focusing on learning. We have a generous tuition reimbursement program and you can use this time on career-relevant activities like attending a formal class, internal company training, online training, a self-developed learning program or even by teaching others.

We run a Maker Week event once a year, where Design, Product, Project, Marketing and Technology come together to work on compelling, creative, cross-functional projects.
#LI-AM1
The New York Times is committed to a diverse and inclusive workforce, one that reflects the varied global community we serve. Our journalism and the products we build in the service of that journalism greatly benefit from a range of perspectives, which can only come from diversity of all types, across our ranks, at all levels of the organization. Achieving true diversity and inclusion is the right thing to do. It is also the smart thing for our business. So we strongly encourage women, veterans, people with disabilities, people of color and gender nonconforming candidates to apply.
The New York Times Company is an Equal Opportunity Employer and does not discriminate on the basis of an individual's sex, age, race, color, creed, national origin, alienage, religion, marital status, pregnancy, sexual orientation or affectional preference, gender identity and expression, disability, genetic trait or predisposition, carrier status, citizenship, veteran or military status and other personal characteristics protected by law. All applications will receive consideration for employment without regard to legally protected characteristics. The New York Times Company will consider qualified applicants, including those with criminal histories, in a manner consistent with the requirements of applicable state and local "Fair Chance" laws.