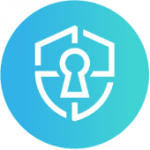 Secure Privacy (11-50 Employees, N/A 2 Yr Employee Growth Rate)
Secureprivacy.ai helps organizations created their own website GDPR, and allows them to be ePrivacy and CCPA compliant.
N/A 1-Year Employee Growth Rate | N/A 2-Year Employee Growth Rate | LinkedIn | $0 Venture Funding
What Is Employee Growth Rate & Why Is It Important?
Senior back-end developer (.NET / MongoDB)

Secure Privacy is looking for a strong back-end developer with excellent analytical skills to join our team.  We are ramping up our product portfolio, and need a new strong back-end developer to our team!
Our current tech stack is C# on back-end (.NET Core),  APIs in ServiceStack,  Angular on front-end, MongoDB as database,  Azure for infrastructure and DevOps.
Our optimal candidate possesses the following skills:
Strong experience in C# and writing APIs in .NET Core (being familiar with ServiceStack is a plus).
Strong experience working with MongoDB and MongoDB C# driver (especially advanced operational functionalities like aggregation pipelines, indexes, transactions, …etc).
Strong git experience
Good understanding of optimizing/scaling solutions for 100s millions of weekly API calls.
An eye for security and best-practices for a secure, scalable app.
Very analytical and highly proactive.
You a nice person – we are! 🙂
You may want to visit our website at https://secureprivacy.ai
Don't be a stranger – write us. We look forward to be hearing from you!