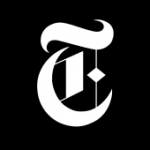 The New York Times (501+ Employees, 91% 2 Yr Employee Growth Rate)
The New York Times creates, collects, and distributes news, information, and entertainment through a daily newspaper and a website.
64% 1-Year Employee Growth Rate | 91% 2-Year Employee Growth Rate | LinkedIn | $250M Venture Funding
What Is Employee Growth Rate & Why Is It Important?
Job Description
The New York Times is looking for a Senior Engineer for its Delivery Engineering team.
About the Team
The Delivery Engineering team is an essential part of The New York Times' engineering organization. Its responsibilities are deeply technical and include system observability, cloud architecture, developer tooling, and development process, to name a few. The primary goal of the Delivery Engineering team is to build tools/automation and SRE practices for product engineering teams, allowing them to deliver and take operational responsibility of their own software in a consistent way.
Role Description
As a member of the Delivery Engineering team, your daily job would include evaluating the current development practices, procedures and tooling, and evolving them to be more efficient. You will also be a part of a team responsible for building the tools that ensure that the systems at The New York Times continue to operate in a reliable and efficient manner.
You will report to the Senior Manager on Delivery Engineering and will contribute to Edge Infrastructure, Multi-CDN, and DNS modernization projects, so an understanding of these areas is essential.
Responsibilities
Design and implement traffic shaping techniques using DNS, multi-CDN, and GeoIP routing, ensuring resiliency and scalability of our platforms.

Work within multiple areas of focus (e.g. observability, secrets management, deployment pipeline, containerization) and research, strategize, and propose solutions that meet requirements, reduces friction for product engineers, and consolidates existing solutions.

Help design and maintain team tooling.

Bring adoption and onboard teams to Delivery Engineering tooling and solutions.

Work with engineering teams to learn about needs, current process and to promote best practices.
Work with product engineering teams, helping them migrate application stacks to cloud infrastructure.

Promote SRE best practices through Architecture Reviews, blameless postmortems, technical talks, and tooling.

Document best practices, prescribed solutions, and production support playbooks.

Production support by participating in on-call rotations for the tools we build, and providing expertise to users of our solutions.
Contribute to our mission of reaching 10+ million paid subscribers by 2025
Required Experience
Edge network design and implementation using CDNs, DNS, and geo-targeting.

Work with application teams to deliver their apps and services to edge networks.

Solid programming and troubleshooting skills. You may be called upon to help with systems written in Go, Python, Java, Scala, PHP, and Ruby amongst many other programming languages. We don't expect you to know everything

An understanding of cloud-based deployments on Amazon Web Services or Google Cloud Platform.

A good grasp of multi-tier application architecture and concepts of networking, load balancing, monitoring and *nix OS.

A passion towards automating things. We love repeatable processes and know that humans are prone to error. We'd like to automate deployments, monitoring releases and even brewing our coffee.

An understanding of the 12 Factor App. It is one of our goals to move our systems in this direction.

A high degree of interest in Linux containers and smart clustering solutions like Kubernetes, Mesos.

A bias towards helping people. Many teams will rely upon you for help to build their systems.

A high degree of empathy for existing solutions and issues. The New York Times is modern in many ways but is also prone to having issues that a 165 year old organization may have – including legacy systems. There are many things to fix.
Nice to Have Experience
Programming in Go, on a production application

Docker/Kubernetes, in a production environment

HashiCorp tooling, specifically Terraform, Vault, and Consul

Deploy Pipeline and CI/CD

Configure and deploy open source software in production
Some of the tech we use
Go, GCP, AWS, Docker, Kubernetes, Drone, Terraform, Vault, Consul, and Fastly
Additional Information
Here are some examples of the work that has been done over the years on Delivery Engineering:
#LI-AM1
The New York Times is committed to a diverse and inclusive workforce, one that reflects the varied global community we serve. Our journalism and the products we build in the service of that journalism greatly benefit from a range of perspectives, which can only come from diversity of all types, across our ranks, at all levels of the organization. Achieving true diversity and inclusion is the right thing to do. It is also the smart thing for our business. So we strongly encourage women, veterans, people with disabilities, people of color and gender nonconforming candidates to apply.
The New York Times Company is an Equal Opportunity Employer and does not discriminate on the basis of an individual's sex, age, race, color, creed, national origin, alienage, religion, marital status, pregnancy, sexual orientation or affectional preference, gender identity and expression, disability, genetic trait or predisposition, carrier status, citizenship, veteran or military status and other personal characteristics protected by law. All applications will receive consideration for employment without regard to legally protected characteristics. The New York Times Company will consider qualified applicants, including those with criminal histories, in a manner consistent with the requirements of applicable state and local "Fair Chance" laws.