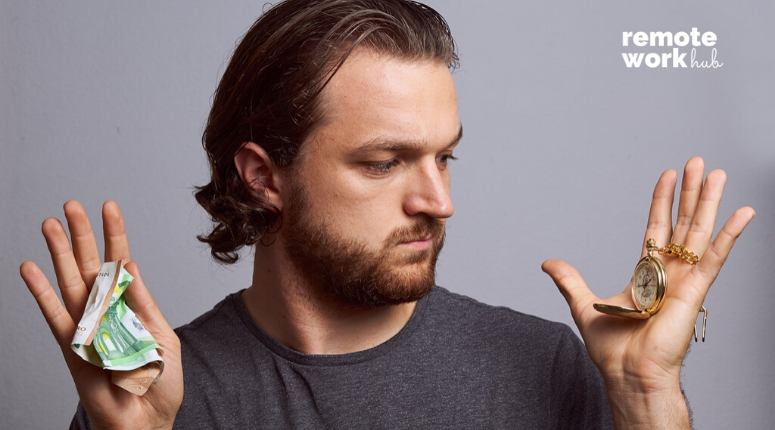 Hard work can certainly lead to a successful career. But if you spend the vast majority of your time working and don't find time for your personal life, it can have a negative impact on your professional success.
Finding a happy medium between your professional and personal life can be difficult, due to demanding work schedules and your desire to show you have what it takes to climb the career ladder. But without a work-life balance, you run the risk of burning out and seeing your work performance dwindle. So, maintaining a work-life balance can actually lead to a more successful career.
Flexible Work Environments Can Help You Achieve a Work-life Balance
Employers are increasingly becoming aware that the better they treat their employees, the better their productivity and profits will be. So, more and more modern businesses are beginning to offer flexible options for their workforce. Flexibility comes in many forms. You could work from home some or all of the time, work fewer hours each week, or have unlimited paid time off. Ask your employer about these options. According to one study, reducing working hours while keeping the same pay rate improves employees' productivity and happiness.
Professional Development Can Lead to a Better Work-life Balance
If such flexibility is not available at your current workplace, you have the option of developing your professional career to move into other areas that will allow you to reclaim a work-life balance. By building skills that are in demand, taking online courses that help you to improve your knowledge, or gaining a professional qualification, you will have access to more flexibility and independence within your chosen sector.
For example, if you become a Certified Public Accountant, you can potentially gain more time, more money, and a more active social life once you have become a recognized professional. You won't have much of a work-life balance, to begin with, as you will need to study hard for the rigorous CPA exam by digesting heavy-going study materials. But once you have a qualification and some experience under your belt, you will have much more flexibility and independence to work in your own time and at a comfortable pace. It's worthwhile sacrificing your time for a short period if it means you can gain a better work-life balance for the rest of your years.
Other Ways to Achieve a Work-life Balance
Accounting is not the only profession that allows you to gain a work-life balance, of course. And it is possible to achieve a better work-life and personal life balance in your current job without having to learn new skills and gain new qualifications. If you are a workaholic, you need to take a step back to think about how you can establish a set of rules to help you strike the right balance. Here are some ways you can gain a better work-life balance:
Organize Your Time: By better organizing your work time, your productivity will increase, and you may be able to leave the workplace earlier.
Reclaim Your Lunch Break: Too many professionals eat a sandwich at their desks so they can get work completed in their lunch breaks. Change this behavior and take time to get out of the office for an hour every day. You will see your stress levels fall and your productivity improve, so you can leave work behind when you get home.
Turn Off Your Phone at Home: Smartphones are largely responsible for people working too much outside of the office these days. Stop checking your emails late at night to ensure your home time is devoted to you and your family, not work.
---
About the Author
Bryce Welker is a CPA and CEO at Crush Empire and the Founder of Crush The CPA Exam.