Accounts Payable Specialist – Polygon
Accounting / Finance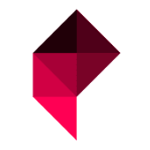 Polygon (51-200 Employees, 19% 2 Yr Employee Growth Rate)
9% 1-Year Employee Growth Rate | 19% 2-Year Employee Growth Rate | LinkedIn | $0 Venture Funding
What Is Employee Growth Rate & Why Is It Important?
Polygon is a popular Layer-2 solution on the Ethereum blockchain. It functions as a side-chain, letting Dapps on Ethereum operate with low fees and almost instant settlements.
Polygon is highly scalable and already supports upcoming Ethereum features such as Scaling and Interoperability. As one of the most popular Layer-2 solutions for Ethereum, there are many Polygon Jobs that are always available.
Using Polygon, one can create Optimistic Rollup chains, ZK Rollup chains, stand-alone chains or any other infrastructure required by the developer. Polygon effectively transforms Ethereum into a full-fledged multi-chain system (Internet of Blockchains). This multi-chain system is akin to other ones such as Polkadot, Cosmos, Avalanche etc., with the advantages of Ethereum's security, vibrant ecosystem and openness. With Polygon, new features are being built around the proven technology to expand the ability to cater to diverse needs from the developer ecosystem.
Check out some of the Polygon Careers below:
Job Description
What is Polygon?Polygon is the leading platform for Ethereum scaling and infrastructure development. Its growing suite of products offers developers easy access to all major scaling and infrastructure solutions: L2 solutions (ZK Rollups and Optimistic Rollups), sidechains, hybrid solutions, stand-alone and enterprise chains, data availability solutions, and more. Polygon's scaling solutions have seen widespread adoption with 7000+ applications hosted, 1B+ total transactions processed, ~100M+ unique user addresses, and $5B+ in assets secured.The RoleThe Accounts Payable Specialist must have previous experience in full cycle payables, an interest in Crypto, and be proficient in Excel/Google Sheets. The applicant should display strong organizational and communication skills and have the ability to prioritize and meet payment deadlines.
Responsibilities
Assist with full cycle accounts payable
Assist with system implementations
Ensure all invoices have proper backup, coding, and approvals before processing
Enter all invoices in Accounting and AP software including international and multi-currency invoices
Run and maintain an accurate AP aging report
Process all subsidiary payments by means of weekly bank payments, ACH, Wires and Foreign Exchange within deadlines
Process vendor credits
Track recurring invoices and follow-up with vendors and employees to ensure they are received in time for month-end close
Review balance sheet and P&L for accurate coding
Resolve any outstanding payment issues
Reconcile Credit Card monthly statements
Handle high volume of emails and inquiries (as the main point of contact for vendors and employees), in a timely manner
Perform other general accounting duties and projects as requested
What you need to succeed:
2-3 years prior experience in full cycle accounts payable
Experience working with a global company and multiple currencies
We are currently banking overseas. The candidate will be expected to work outside US hours to facilitate payments and/or coordinate with colleagues in other jurisdictions (required). Over time, this requirement will come down.
Working knowledge of BSA/AML/KYC norms will be a distinct advantage.
Interest and basic knowledge of crypto/web3
Must be tech-savvy, detail-oriented and a team-player
Great communication skills, both verbal and written
Excellent interpersonal skills with a professional demeanor
NetSuite or similar accounting system experience
Concur or other AP automation tool experience
BenefitsWork from anywhere (Remote first)Flexible working hoursFlexible vacation policyCompetitive SalaryPolygon is committed to a diverse and inclusive workplace and is an equal opportunity employer. We do not discriminate on the basis of race, national origin, gender, gender identity, sexual orientation, protected veteran status, disability, age, or other legally protected status.Learn More about PolygonWebsite | Twitter | Ecosystem Twitter | Developer Twitter | Studios Twitter | Telegram | Reddit | Discord | Instagram | Facebook | LinkedIn