Administrative Assistant, Product Marketing – Polygon
Marketing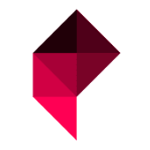 Polygon (51-200 Employees, 19% 2 Yr Employee Growth Rate)
9% 1-Year Employee Growth Rate | 19% 2-Year Employee Growth Rate | LinkedIn | $0 Venture Funding
What Is Employee Growth Rate & Why Is It Important?
Polygon is a popular Layer-2 solution on the Ethereum blockchain. It functions as a side-chain, letting Dapps on Ethereum operate with low fees and almost instant settlements.
Polygon is highly scalable and already supports upcoming Ethereum features such as Scaling and Interoperability. As one of the most popular Layer-2 solutions for Ethereum, there are many Polygon Jobs that are always available.
Using Polygon, one can create Optimistic Rollup chains, ZK Rollup chains, stand-alone chains or any other infrastructure required by the developer. Polygon effectively transforms Ethereum into a full-fledged multi-chain system (Internet of Blockchains). This multi-chain system is akin to other ones such as Polkadot, Cosmos, Avalanche etc., with the advantages of Ethereum's security, vibrant ecosystem and openness. With Polygon, new features are being built around the proven technology to expand the ability to cater to diverse needs from the developer ecosystem.
Check out some of the Polygon Careers below:
Job Description
What is Polygon?Polygon is the leading platform for Ethereum scaling and infrastructure development. Its growing suite of products offers developers easy access to all major scaling and infrastructure solutions: L2 solutions (ZK Rollups and Optimistic Rollups), sidechains, hybrid solutions, stand-alone and enterprise chains, data availability solutions, and more. Polygon's scaling solutions have seen widespread adoption with 7000+ applications hosted, 1B+ total transactions processed, ~100M+ unique user addresses, and $5B+ in assets secured.The RoleAs an Executive Assistant you'll be supporting the Polygon Product Marketing team. This is an ideal position for someone who works well in a fast-paced environment, is a self-starter, and wants to work on a dynamic and mission-driven team. This role will require strong calendaring and prioritization skills, uncompromising attention to detail, the ability to meet tight deadlines, excellent organizational skills, and the ability to juggle multiple critical requests simultaneously.
Responsibilities
Support the Product Marketing team
Perform an extensive array of administrative tasks (manage calendars, book travel, expense reporting)
Schedule and attend meetings when necessary to take notes and track action items when needed
Draft clear, concise meeting notes, action items, status updates, and more
Organize and format Notion pages, tables, and more.
Manage Google spreadsheets for various needs
Format Google docs to be more easily readable
Highly reliable in a work from home culture.
Schedule flight, travel, and accommodations
What you need to succeed
Minimum of 3-5 years of assistant experience.
Ability to consistently contribute in a high-paced, changing work environment, with the ability to prioritize multiple functions and tasks and manage work time efficiently.
Ability to adhere to an expectation of complete confidentiality on all business matters.
Excellent written and verbal communication skills, with the ability to take initiative and build excellent, productive relationships.
Ability to organize, prioritize and coordinate multiple work activities and projects with strong follow through.
Experience with Notion and gSuite
BenefitsWork from anywhere (Remote first)Flexible working hoursFlexible vacation policyCompetitive SalaryPolygon is committed to a diverse and inclusive workplace and is an equal opportunity employer. We do not discriminate on the basis of race, national origin, gender, gender identity, sexual orientation, protected veteran status, disability, age, or other legally protected status.Learn More about PolygonWebsite | Twitter | Ecosystem Twitter | Developer Twitter | Studios Twitter | Telegram | Reddit | Discord | Instagram | Facebook | LinkedIn