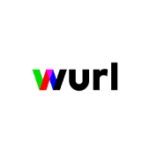 Wurl (51-200 Employees, 227% 2 Yr Employee Growth Rate)
The Wurl Network connects the world's largest digital brands with the world's largest streaming services.
137% 1-Year Employee Growth Rate | 227% 2-Year Employee Growth Rate | LinkedIn | $15.3M Venture Funding
What Is Employee Growth Rate & Why Is It Important?
About Wurl, Inc.
Wurl, the world leader in powering streaming TV, interconnects over 1200 streaming channels from the world's top content companies with the leading streaming distribution services in over 50 countries. The Wurl Network platform helps leading studios such as A+E Networks, AMC Networks, BBC Studios, Bloomberg, CNN, Reuters and Sony, deliver programming to the biggest streaming platforms, including Amazon IMDb TV, LG, Roku, Samsung TV Plus, Rakuten, Twitch, and VIZIO, while maximizing monetization. Reaching over 300 million connected TVs around the globe, Wurl makes it effortless for content companies to build and track global distribution for branded linear channels, live events, and on-demand programming to manage and monetize their ad inventory.
We're an entertainment tech startup with 160+ team members across the world. We've been recognized as a "Great Place to Work" after the first two years by fostering an inclusive and mission-driven culture. In addition to stock options and great benefits, our people work remotely.
AdOps Analyst (Remote):
Wurl is seeking an experienced, detail-oriented Ad Operations Engineer to join our team of AdOps engineers. This role will participate in configuration, execution, monitoring and evolution of the Wurl ad technology platform. The Ad Operations Engineer should be familiar, and be able to interface with, the complete video ad insertion ecosystem: direct sold and programmatic demand, DSP and SSP integration, campaign and inventory management, and ad splicing technology. Tasks will include on-boarding new customers, debugging fill issues, optimizing campaigns, and solving partner ecosystem issues.
This role is directly responsible for digital campaign management as well as communicating with other departments, customers and vendors to ensure campaign quality and performance.
Responsibilities:
Manage Wurl's ad insertion infrastructure.
Interface with Wurl's vendor ecosystem to ensure smooth and efficient operation of the end-to-end AdTech ecosystem.
Troubleshoot fill-rate, use-rate, and render-rate issues.
Interface with Wurl's publisher ecosystem to help them resolve ad insertion issues.
Monitor crucial performance metrics for system health and propose solutions to scaling and inefficiency issues.
Propose improvements to the architecture to improve monetization, including integrations with DMPs, methods for audience segmentation, and improved targeting methods.
Qualifications:
3+ years experience with solution definition, or product management in OTT video ad insertion; familiarity with video processing, OTT video distribution, and OTT streaming systems.
Solid technical background with understanding and/or hands-on experience in managing ad campaigns, digital video ingestion and ad serving concepts (separation, frequency capping, blocking, . . . ).
Hands-on experience managing AdOps on leading ad decisioning servers including SpringServe, GAM, Freewheel, SpotX, Beachfront, and Telaria and other Magnite companies.
Experience with video inventory on OTT/ CTV platforms.
Familiarity with DSPs, SSPs, Agency Trading Desks, and Private Marketplaces; understanding of best practices in monetizing ad revenue across partners/exchanges
Familiarity with concepts such as cue insertion, transcoding, monetization analytics.
Familiarity with VAST, VMAP, SCTE-35 and related ad insertion protocols.
Proven history of forging strong, long-lasting relationships with senior executives and operational leaders.
Experience and successful track record in creatively presenting complex concepts in an easily digestible manner to cross-functional teams, including Sales, Product, Engineering, and Executives.
Excellent written, verbal and presentation skills
Location: US remote.
Physical Requirements:
Prolonged periods of sitting at a desk and working on a computer.
Must be able to lift up to 15 pounds at times.
What We Offer
Wurl provides a competitive compensation and excellent benefits package including medical, dental, vision, life/disability insurance, 4 weeks of paid time off, 10 paid holidays, 401(k), flexible schedules and HSA. We are a fun, creative and collaborative remote work environment, headquartered in Palo Alto, CA. We live our values everyday in how we work with one another and support our clients. Wurl is truly a unique place to learn, create and have a daily impact on millions of people every day.
Our promise to you
Few companies will allow you to thrive like you will at Wurl. You will have the opportunity to collaborate with the industry's brightest minds and most innovative thinkers. You will enjoy ongoing mentorship, and you will understand what we mean by "human connection." You will be proud to say you're a part of the company revolutionizing TV.