Analyst Operations – CVS Health
Others,Data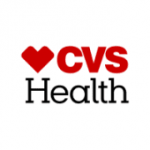 CVS Health (501+ Employees, 13% 2 Yr Employee Growth Rate)
6% 1-Year Employee Growth Rate | 13% 2-Year Employee Growth Rate | LinkedIn | $0 Venture Funding
What Is Employee Growth Rate & Why Is It Important?
Job Description
Position: Analyst, Operations
Reports to: Manager, Operations
Office Location: Foxborough, MA – the team has a hybrid work model, a combination of both remote and in-office work.
About Red Oak Sourcing
Red Oak Sourcing is a 50/50 joint venture between two Fortune 20 companies, Cardinal Health and CVS Health. Red Oak has sole responsibility for generic pharmaceutical sourcing for Cardinal Health and CVS Health's retail division and pharmacy benefit manager – representing 85% of the pharmaceutical product volume of the two companies – making Red Oak is one of the largest generic sourcing entities in the U.S.
Position summary
We are searching for an Analyst to join our Operations team. The Operations team is part of Red Oak's sourcing function and represents Red Oak at both CVS Health and Cardinal Health. This is a visible role as the professional will support CVS Health and Cardinal Health generic pharmaceutical operational activities and strategic initiatives; drive timely supply chain solutions and interact extensively with key stakeholders, representing all levels, within CVS Health and Cardinal Health liaison teams.
Responsibilities
• Serve as business support and advocate for CVS Health and Cardinal Health business teams in the execution of day to day generic pharmaceutical operations activities and strategic business initiatives by ensuring requests are well formulated, executed, operationalized and align with business practices and strategy;
• Collaborate with both internal and external stakeholders to create visibility to a business problem,
gather insights from Red Oak subject matter experts to identify root cause and solutions, and partner closely with stakeholders to drive desired results.
• Work proficiently within data management systems and complex data sets to analyze data and create effective data driven business presentations, with a high degree of accuracy within agreed upon timelines; and
• Consistently demonstrate a solutions focused mindset using intermediate interpersonal skills to collaborate, build and foster strong business relationships.
Interested? Apply to this requisition or send your resume to [email protected] Please use the job position as the subject line of your email.
Required Qualifications
Qualifications
• Bachelor's Degree and a minimum 1-3 years of experience working in an agile environment in data management, analytics or account management setting
COVID Requirements
COVID-19 Vaccination Requirement
CVS Health requires certain colleagues to be fully vaccinated against COVID-19 (including any booster shots if required), where allowable under the law, unless they are approved for a reasonable accommodation based on disability, medical condition, religious belief, or other legally recognized reasons that prevents them from being vaccinated.
You are required to have received at least one COVID-19 shot prior to your first day of employment and to provide proof of your vaccination status or apply for a reasonable accommodation within the first 10 days of your employment. Please note that in some states and roles, you may be required to provide proof of full vaccination or an approved reasonable accommodation before you can begin to actively work.
Preferred Qualifications
• Business critical thinking and highly strategic in order to define practical solutions that align with business practices and strategy
• Proven ability to efficiently and effectively use analytical skills to gather insights and data, from multiple platforms, to support business analyses
• Ability to motivate, collaborate with and lead across functional peer group to a common goal/solution
• Proven ability to deliver effective communications at multiple business levels, in both verbal and written form, in a manner that is clear and logical
• Demonstrated proficiency in Microsoft Office Suite, including Excel/Pivot Tables and PowerPoint
Education
Bachelor's Degree
Business Overview
Bring your heart to CVS Health
Every one of us at CVS Health shares a single, clear purpose: Bringing our heart to every moment of your health. This purpose guides our commitment to deliver enhanced human-centric health care for a rapidly changing world. Anchored in our brand – with heart at its center – our purpose sends a personal message that how we deliver our services is just as important as what we deliver.
Our Heart At Work Behaviors™ support this purpose. We want everyone who works at CVS Health to feel empowered by the role they play in transforming our culture and accelerating our ability to innovate and deliver solutions to make health care more personal, convenient and affordable.
We strive to promote and sustain a culture of diversity, inclusion and belonging every day.
CVS Health is an affirmative action employer, and is an equal opportunity employer, as are the physician-owned businesses for which CVS Health provides management services. We do not discriminate in recruiting, hiring, promotion, or any other personnel action based on race, ethnicity, color, national origin, sex/gender, sexual orientation, gender identity or expression, religion, age, disability, protected veteran status, or any other characteristic protected by applicable federal, state, or local law.